Located in Charlottetown, the capital city of Prince Edward Island, the University of Prince Edward Island (UPEI) has a rich history with roots in two founding institutions, Prince of Wales College (est. 1834) and Saint Dunstan's University (est. 1855). Formed in 1969 as the provincial university, UPEI honours its proud legacy through academic excellence and research innovation.
Download a printable copy of UPEI's Campus Map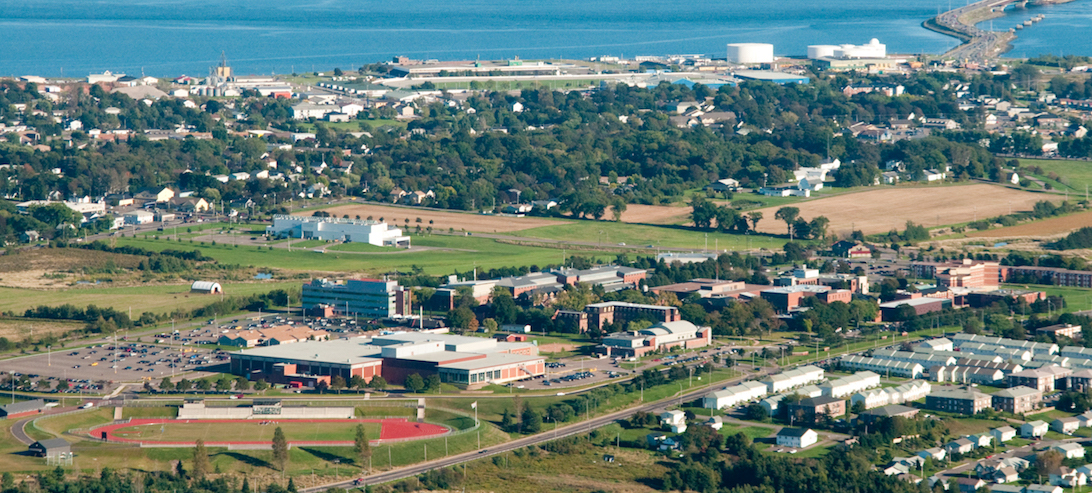 Why study at UPEI?
Prince Edward Island may be Canada's smallest province, but the Island is alive with activity during all seasons. Busiest in the summer months when more than a million visitors come to enjoy our world class beaches, golf courses, and fresh seafood, there are activities all year long including kayaking, sailing, hiking, cycling, skiing and so much more.
The greater Charlottetown area has a population of about 60,000 and its historic centre and waterfront is home to outstanding restaurants, pubs, shops and theatres. The local Farmer's Market, located directly across from UPEI's campus, is a favourite destination for students and faculty alike. With its safe, clean communities, affordable housing options, and the local airport only minutes from the downtown core, Charlottetown, PEI is a great place to live and study veterinary medicine.
Physical address
550 University Avenue
Charlottetown, PE  C1A 4P3
Canada
Thinking of becoming a UPEI student?
Visit our Future Students page and find out everything you need to know about the unique and exciting UPEI student experience. 
International students can learn more about our safe, welcoming, and vibrant community by visiting our International Students page.
UPEI's Cairo Campus offers programs in four faculties; find out more about exciting opportunities to study in Egypt.
Just visiting? 
If you are visiting PEI during the summer months, we offer accommodations in our residences. 
---
UPEI Buildings
Many of UPEI's buildings, and their academic, administrative, recreational, and mixed-use spaces bear the names of university founders and those who have contributed to the ongoing success of our students, faculty and staff. Lists of named spaces in each building can be found by clicking the building names below.
Name (abbreviation) - (building #)