University of Prince Edward Island Flag
The flag of the University of Prince Edward Island is a trademarked symbol of the University.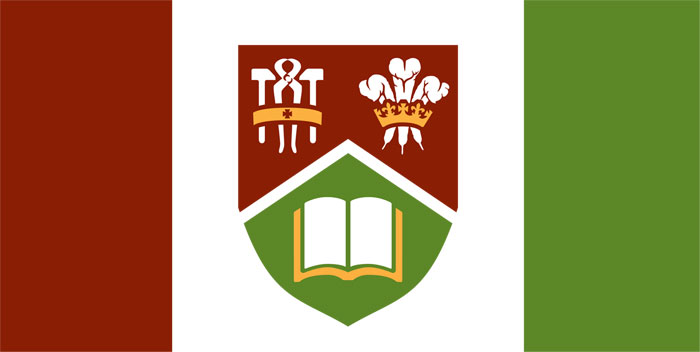 The University flag, included within the Canadian Heraldic Authority's Granting of Arms document, incorporates as its primary visual component the Arms (shield) from within the University's official coat of arms.
The flag is made up of three adjacent colour panels: rust, white, and green. A white central panel displays UPEI's official arms (shield). To the left of the central panel a solid rust panel represents the soil of PEI, and to the right of the central panel a solid green panel represents our verdant landscape, incorporating two of UPEI's three official colours.
The original Grant of Arms (which includes the image of the flag) is held in the Robertson Library archives. A life-size copy of the grant of arms hangs in the entrance to the Robertson Library.