International Student Employment Support Program
The Experiential Education department has partnered with Skills PEI to create the International Student Employment Support Program (ISESP). This program has offered two cohorts of international students the opportunity to gain employability skills through a combination of professional development training and a paid internship during the summer months.
The third cohort for Spring/Summer 2023 is now finalized and applications are closed for this year. Please check back in Winter 2024 for information on Spring/Summer 2024.
Students in ISESP must be:
undergraduate students, returning to full-time study in Fall
seeking their first professional Canadian work experience
new to the ISESP program (past participants are ineligible)
legally entitled to work in Canada
available to complete two days of professional development training
available to work full-time through the summer
Read some success stories from 2021 and 2022 program students and continue to monitor this page for updates.
---
International Student Employment Support Program Enhances Participants' Skills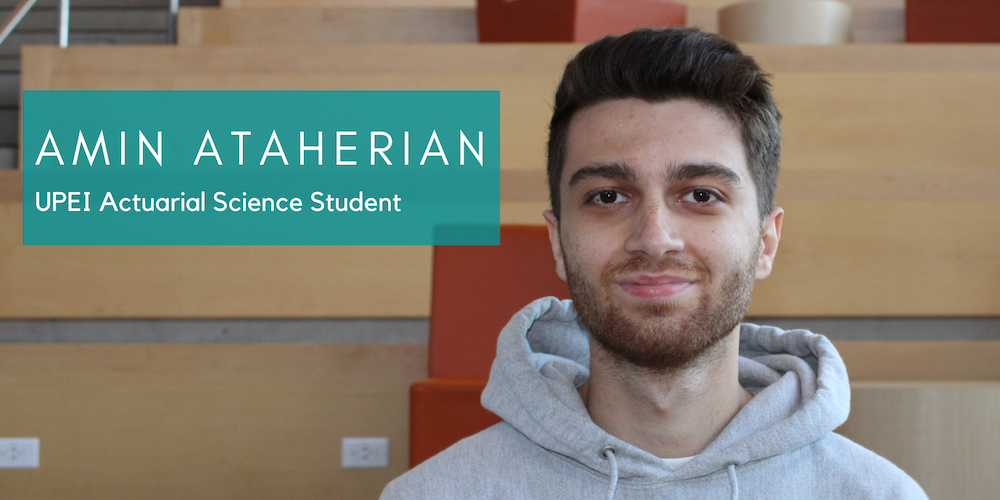 When Amin Ataherian wanted professional work experience for his first job in Canada, he was happy to learn about UPEI's International Student Employment Support Program (ISESP). He thought it would be a great way to gain Canadian work experience, especially since the program is tailored specifically to international students. 
After completing the program's professional development workshops and community engagement pieces, Ataherian spent Summer 2021 working for the Provincial Government in the Department of Justice and Public Safety. During this time, he learned some technical skills, including using software related to processing PEI pass applications and documentation and enhanced his communication and networking skills. 
"I believe it's not just technical skills or academic skills that you want to learn, it's also networking, or getting used to office hours, or dealing with your coworkers… all of this stuff was really helpful for me during the internship," said Ataherian. 
Ataherian was also thankful for the workshops provided by the university before the internship began. "The workshops… were really helpful. I learned lots of stuff from building a good resume, or having a good interview, and practicing interviews." He has found that the workshops continued to help even after the internship, helping him secure a Summer position for 2022 as an Accounting Student. "I believe that those interview and resume skills that I gained, and networking, really helped me to find this position for next summer" says Ataherian.
Ataherian says his summer would have looked very different without the ISESP. He found his job search difficult because there are many jobs that international students are not eligible for, or priority is given to Permanent Residents or Canadian Citizens over international students. The program gave him access to a professional opportunity with an employer who was able to hire an international student. Ataherian encourages all eligible international students to apply: "I would definitely recommend this program to international students… All the experience you will gain during the workshops and internships will be helpful for you [in some way]."
The second offering of the International Student Employment Support Program will be in Spring 2022. Applications will be open from February 1–21, 2022. 
---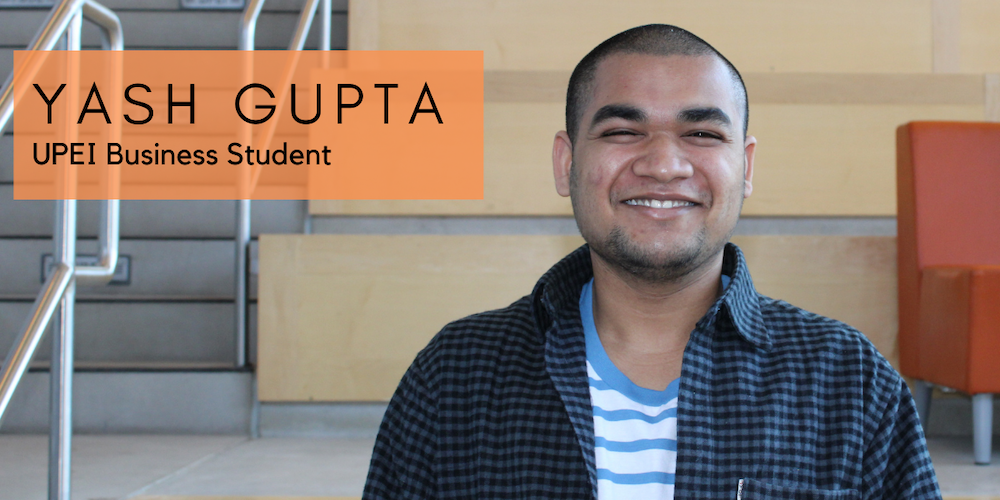 Yash Gupta, a first-year international UPEI Business student, did not expect to spend his first summer in Canada working as an Office Accounting Assistant at the Mount Continuing Care Facility. He figured his first job in Canada would probably be unrelated to his studies and would eventually get an accounting-related position. Through UPEI's International Student Employment Support Program (ISESP), Gupta secured an 11-week paid placement in a role directly related to his academic studies and interests in 2021.

"This program has really helped me to grow as an individual who is willing to learn new things in Canadian workplaces."

The ISESP is a new program facilitated by the Office of Work Integrated Learning and funded by Skills PEI. Ahead of work placements, program students also participated in a customized five days of professional development designed to prepare the cohort of international students for Canadian workplace settings.
In his role at the Mount, Gupta was initially responsible for day-to-day office tasks such as responding to emails and communicating with residents. "At first, I was given very little authority, but over time I was given more and more responsibility." Towards the end of his placement, Gupta helped with scheduling and helped cover the manager's duties while they were on vacation.
"This program has really helped me to grow as an individual who is willing to learn new things in Canadian workplaces," said Gupta. "It has motivated me to go for more interviews and more jobs, and has surely helped my confidence." Gupta also built valuable relationships with other program students, coworkers, and supervisors through the program.
"I would definitely recommend this program to other international students… be open-minded and feel free to ask any questions you have," said Gupta. "If you go through this program, I bet that you will not regret it at all."