UPEI international students finding summer employment success
International Student Employment Support Program (ISESP) offers skills development, meaningful internships, and self-discovery
Oct 19, 2022 | Success Story
A cohort of first- and second-year international students at UPEI recently completed successful summer internships, thanks to a partnership between UPEI's Experiential Education department, the UPEI Student Union, and Skills PEI.
The International Student Employment Support Program (ISESP), in its second year, provided opportunities for international students to gain employability skills through a combination of professional development training, networking and volunteering events, and a paid internship.
Daniela Trinidad Lozano from Veracruz, Mexico, says she was excited to become a UPEI student. "Since I was little, I've always dreamed of coming to and studying in Canada. Once I started high school, I started researching universities, and finding out that UPEI was one of the best schools in one of the most beautiful provinces in Canada made my decision to study here very easy."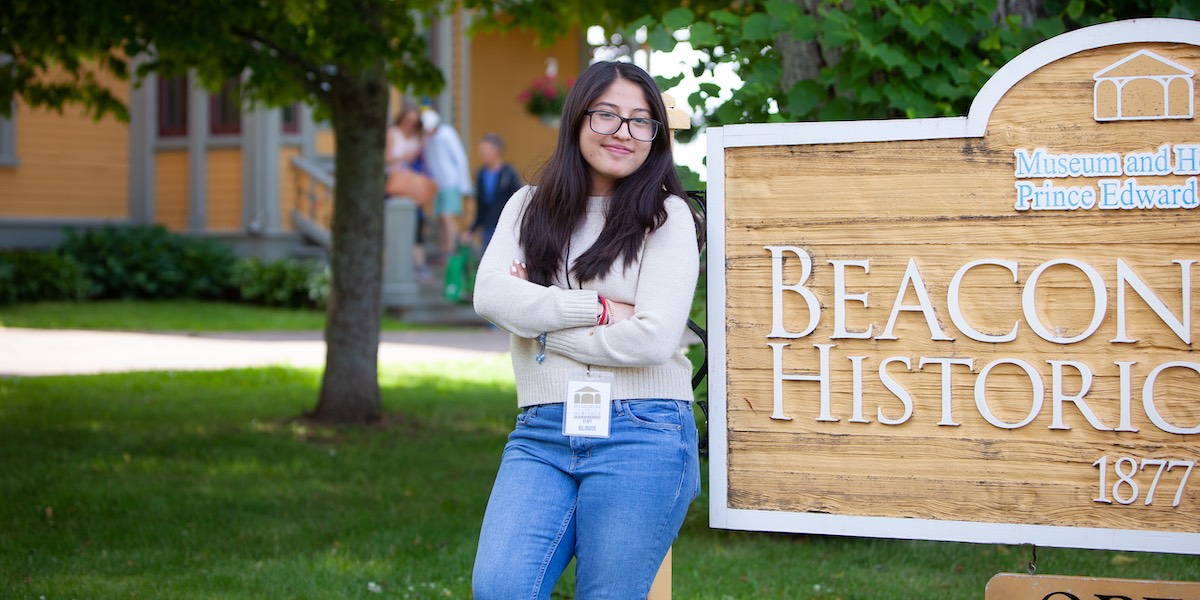 She applied to participate in the ISESP while completing her second year in the UPEI's Applied Communication, Leadership, and Culture program. "I learned about the program through social media," she says. "Specifically on the Experiential Education department's Instagram account."
This summer, she worked with the PEI Museum and Heritage Foundation at Beaconsfield Historic House as a bilingual interpreter and guide. "The best thing about this summer was the extraordinary experiences I had thanks to the program," she says. "I had the opportunity to talk to people from all over the world, to meet amazing people, to make wonderful friends, and all that while also gaining work experience."
And, after her full-time position ended through the International Student Employment Support Program, Daniela was able offered a paid, part-time position while she returned to classes this fall.
Joshua Symonette travelled to UPEI from Nassau, Bahamas and also had an extremely positive experience in the ISESP.
"I chose UPEI because I saw a small family-oriented community that would allow me to develop my skills and attributes in a supportive environment," he says. After completing his second year in UPEI's Foods and Nutrition program, Joshua discovered the ISESP opportunity on UPEI's Experiential Education Facebook page. He spent the summer working with the PEI Department of Agriculture and Land.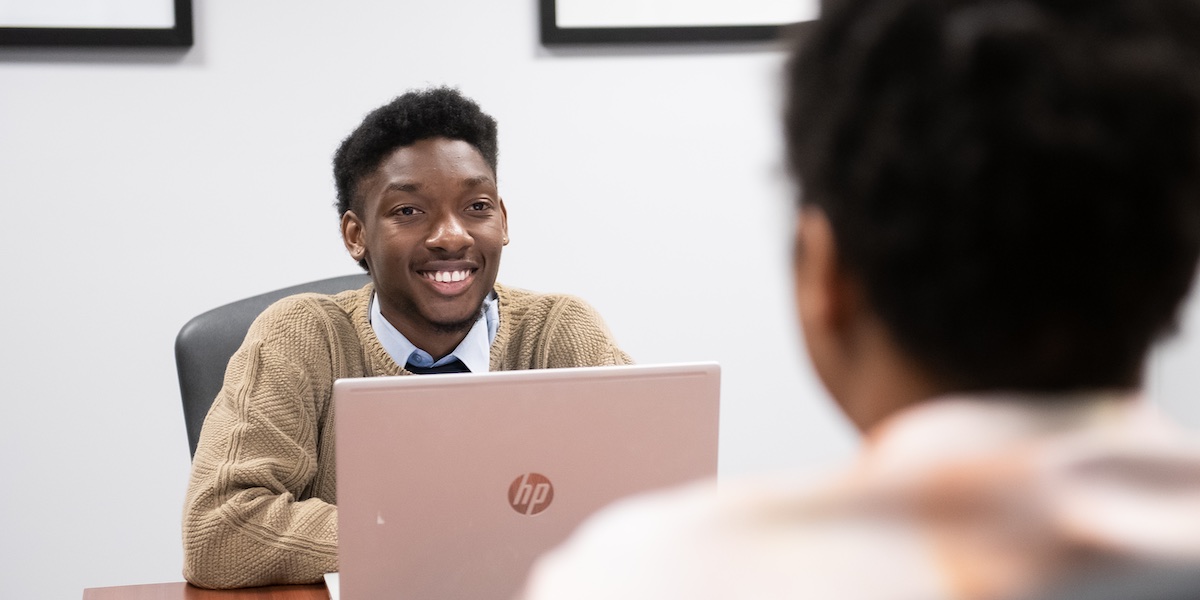 "The best things about my summer work experience was that I got to see and understand how the PEI agriculture industry worked—analyzing legislation and different government policies," he says. "It helped me improve my written and spoken communication skills, and I was able to see different aspects of Canadian agriculture farms and different industrial processes."
Susie Zavala is the Community and Industry Outreach Coordinator with UPEI's Experiential Education department. She works closely with community and industry partners to support students participating in work-integrated learning and experiential learning initiatives, including the ISESP.
"My ultimate goal is to support students' successful transition to career or graduate studies through the development of transferable skills," she says.
Both students say Susie and other UPEI Experiential Education department staff played a big part in the success of their internships.
"They were constantly providing help and communicating with us, and I really appreciate their effort and dedication this department puts into helping students and their careers," she Daniela. "I am very grateful to UPEI and the ISESP program for this incredible experience, I learned a lot and had even more fun!"
Joshua agrees.
"UPEI was very supportive in assisting me with my resume, and helped me balance work life and personal life while also helping me to adapt to the new Canadian work environment," he says. "They gave me pointers and tips on how to handle the new work culture, while guiding me on what to do and how to mediate situations."