Blanchard Hall, UPEI's apartment-style residence, offers students an independent lifestyle while still living on campus and close to everything you need. In Blanchard, students will share a two-bedroom apartment. You can cook for yourself, get together with your roommate or other residents for a potluck, or eat in the dining hall. You can keep to yourself, or take part in one of the many social events, workshops, or programs that bring together the students of Blanchard Hall. In Blanchard you'll get all the space and privacy you need, with all the benefits of residence living.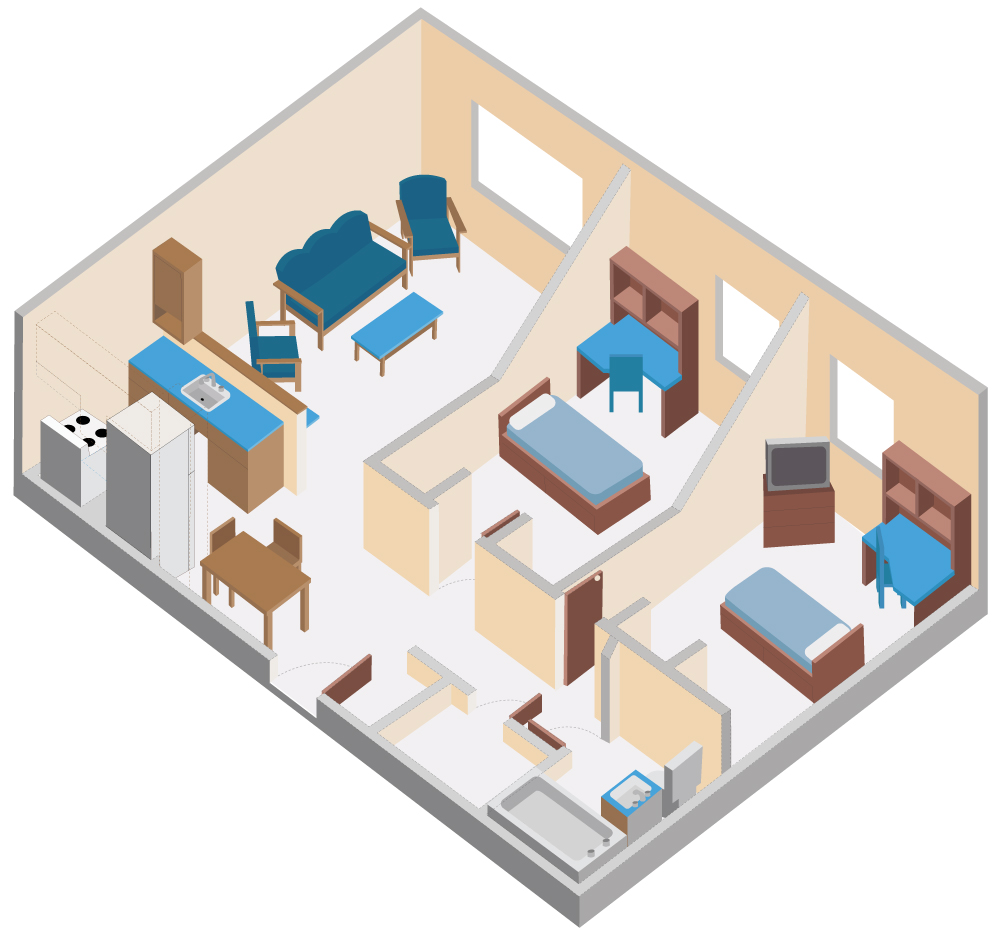 Is Blanchard Hall right for you?
19 years old +
private bedroom
cook for yourself
quiet
close to campus
Other highlights:
each apartment has two bedrooms, a full kitchen, living room, storage room, and bathroom
apartments are fully furnished, with kitchen table set, sofa, chairs, coffee table, fridge, stove, 27" television, and wireless internet connection
bedrooms are furnished with a single size captain's bed, workstation with overhead shelves, lockable night stand, dresser, desk chair, and large closet
students have access to a common lounge and laundry facilities on the main floor
Did you know?
for Blanchard Hall residents, meal plans are optional, from full to flexible to none
you'll find a grocery store, convenience store, bank, and many other shops and services just across the street
residence fees include all utilities (heat, hot water, electricity, wireless internet)
Residences are locked 24 hours a day, but you can easily make arrangements for your guests to visit