Your search has returned no results.
Program design
The MBA in Global Leadership is an intensive and cohort-model MBA program that can be completed in either 12 or 24 months. The curriculum and the offered courses are designed to develop students' skills to enable them to succeed in today's complex and dynamic international business environment.
Program outcomes
The program is designed for individuals embarking on a career in international business. Our program prepares students for the challenges of entering new markets, working in other cultures, and navigating diverse business environments.
The UPEI MBA in Global Leadership program delivers on specific learning outcomes. Our graduates will:
exhibit an ability to take on leadership roles and responsibilities in today's complex and dynamic business environment,
demonstrate a strategic and global mindset,
demonstrate a comprehensive level of knowledge of contemporary business theories,
demonstrate critical thinking and job-ready skills,
demonstrate ethical decision-making skills, and
exhibit effective communication skills in all aspects of business.
Graduates of our program become open-minded effective business leaders, able to identify, analyze, and propose feasible and innovative solutions to business problems across a wide range of functional areas in industries and governments in a global environment.
Being a Global Leader right here in PEI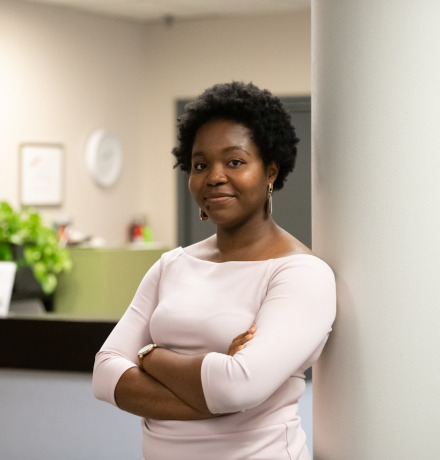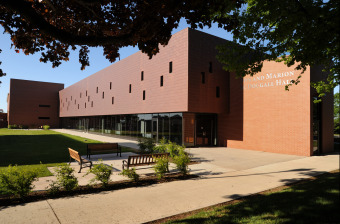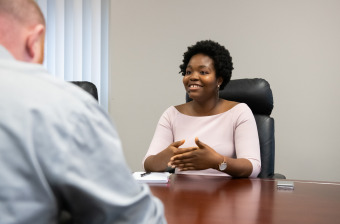 Success Story
MBA in Global Leadership graduate Elizabeth Iwunwa uses skills in diversity earned through her degrees at UPEI to help new Islanders connect with employers and businesses.
Need more information about Master of Business Administration in Global Leadership?