Thank you for your interest in joining one of our MBA programs at the University of Prince Edward Island! We currently offer two programs – an MBA in Global Leadership and an Executive MBA. 
Our MBA in Global Leadership program can be completed in as little as 12 months, but students have the flexibility of finishing the program over two years. This program is designed for recent university graduates who are embarking on their career, with admission open to individuals with a bachelor's degree in any discipline and a strong record of academic achievement. We offer our students a global education in an intimate setting, developing business leaders who possess the knowledge, skills, and decision-making abilities to succeed anywhere in the world.
Our Executive MBA program is designed for experienced working professionals who are looking for a program that can be completed without pausing their career. This program normally takes two years to complete, with classes held on Fridays and Saturdays every other weekend to accommodate our students' busy schedules. Our small cohort sizes provide for a stimulating learning environment that encourages immediate impact, with students from diverse professional backgrounds bringing their unique insights into the classroom while simultaneously applying their newly acquired knowledge and skills at work.
Both of our MBA programs are academically rigorous, practically relevant, and competitively priced. We promote evidence-based management principles so that our graduates can excel at making well-informed decisions. Learning from world-class professors with extensive international experience, top leaders from a variety of industries serving as guest speakers, and their peers in the classroom, our MBA students hone their management and leadership skills to become the kind of responsible business leaders needed in today's challenging yet rewarding global business environment.
If you have any questions or would like more information about our MBA programs, please feel free to contact Ms. Grace McCourt, MBA Programs Manager, at gmccourt@upei.ca or +1-902-566-6474.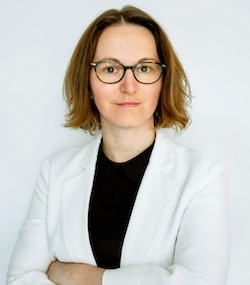 Dr. Tina Saksida
Director of Graduate Programs
UPEI Faculty of Business