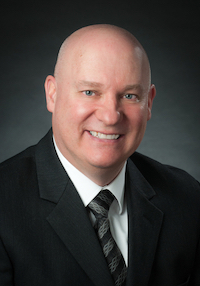 Dr. Greg Keefe, DVM, MSc, MBA
Interim President and Vice-Chancellor
University of Prince Edward Island 
Greg Keefe assumed the role of Interim President and Vice-Chancellor on
December 13, 2021. 
Prior to his appointment, he served as Dean of the Atlantic Veterinary College, University of Prince Edward Island, since March 2015. Dr. Keefe has been a faculty member at UPEI for more than 25 years. 
Prior to serving as Dean, as a Professor of Dairy Production Medicine, Dr. Keefe was one of AVC's foremost researchers, educators, and professional service providers. He has been the recipient of numerous teaching and research awards, including the Norden Distinguished Teaching Award and the Canadian Veterinary Medical Association award for Advancement of Large Animal Medicine in Canada. Dr. Keefe is a respected mentor to veterinary and graduate students. In partnership with his graduate students and collaborators, he has published 150 manuscripts in peer-reviewed journals and an equivalent number of peer-reviewed conference proceedings. 
He is the founder of Maritime Quality Milk, a program for milk quality and disease surveillance research, and leads numerous regional and national research projects. Dr. Keefe was an inaugural recipient of an Industry Research Chair by the Province of Prince Edward Island, a role he relinquished when he accepted the Dean position. 
As Dean, Dr. Keefe led a management team focused on the strategic renewal of the College's teaching, research and service programs. He is the Past-President of the Deans Council - Agriculture Food and Veterinary Medicine (Canada).  He has served on the Advocacy Committee of the American Association of Veterinary Medical Colleges (AAVMC) since August 2017 and joined the AAVMC Board in June 2018.  
Dr. Keefe was born and raised in PEI. He is married to Debbie Shea and has three grown children: Genevieve, Alison, and Benjamin.