Mark your calendars! Giving Tuesday is November 29!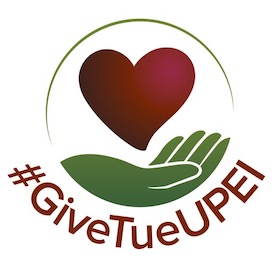 Giving is not just about donating... it is about making a difference!
We are extremely grateful for people like you who choose to give back through donations, volunteering, and genuine acts of kindness on Giving Tuesday and throughout the year! You truly make a difference!
We are hoping you will consider providing a gift, of any amount, to support the AVC Wildlife Service at UPEI on Giving Tuesday!
Your generosity helps support a range of services for wildlife care, enabling us to provide a valuable educational and public service by treating injured and sick wildlife at AVC. 
Every donation made before or on Giving Tuesday designated to the "AVC Wildlife Service" will be matched by an incredible anonymous donor up to $10,000, making your gift that much more impactful!
Thank you for your generous act of giving and for making a difference for the AVC Wildlife Service at UPEI!
---
Giving Tuesday is a global movement for giving and volunteering, taking place each year after Black Friday. As the "opening day of the giving season," it is a time when charities, companies, and individuals join together and rally for favourite causes. To learn more about Giving Tuesday, you can visit givingtuesday.ca.