GivingTuesday is November 30, 2021!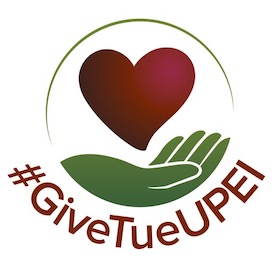 GivingTuesday was created in 2012 as a simple idea: a day that encourages people to do good. It is a global movement that inspires people to give, collaborate, and celebrate generosity. Our 2021 GivingTuesday campaign will focus on supporting the Performing Arts at UPEI.
We are thrilled that the UPEI Alumni Association has generously offered to be our "Matching Funds Partner"! Every donation made on Giving Tuesday designated to the Performing Arts will be matched by the association up to $2,500!
Every donation leaves a lasting impact on the lives of students!
What is the impact of a gift to the University of Prince Edward Island? Student success is at the heart of everything we do. With your generous support, you play a major role in setting current and future students up for success by allowing them to reach their full potential.
UPEI students are extremely grateful for people like you who chose to give back through donations, volunteering, and genuine acts
of kindness on GivingTuesday and throughout the year.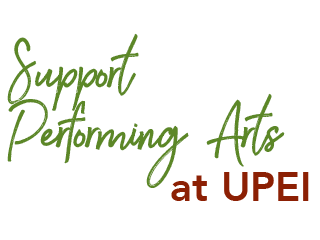 Your generous gift will support the Performing Arts at UPEI by allowing us to expand artistic endeavours, support renovations to the Dr. Steel Recital Hall, and purchase much-needed equipment so students can achieve success and thrive in their fields.
All gifts to UPEI are sincerely appreciated. Along with a one-time gift, you can also choose flexible pledge payment schedules and are eligible for a charitable receipt.
Thank you for considering designating your GivingTuesday gift to the University of Prince Edward Island in support of Performing Arts.