"After my four-month exchange program I knew I wanted to return to UPEI, and soon!"
Meet Nathalie, Master of Business Administration in Global Leadership graduate (Class of 2023)
Aug 29, 2023 | UPEI Viewbook 2024
What brought you to UPEI? Why did you choose to study here?
I am from Central Village, St. Catherine, Jamaica. I first came to UPEI on an exchange program all bright-eyed and bushy-tailed (this is after I lost my luggage on the way here as it was my first time traveling and I didn't "mark" my bag and subsequently missed my connecting flight! But that's a whole other story) in August 2014. I was here to complete one semester of my undergraduate degree in Business Administration but after my four-month exchange, I knew I wanted to return to UPEI, and soon.
What do you find unique and interesting about the Master of Business Administration in Global Leadership program?
At UPEI, we are taught by well-qualified lectures with not only academic and research experience, but people who actively participate in the economy as business executives, government representatives, and board members of major organizations. You are learning not only what happened in business 10, 20, or 30 years ago, you are learning about what is going on in the economy around you by people who are on the ground actively participating. But even more importantly, everything you learn is supported by evidence in research that guides your development and business decisions—not an author's or lecturer's opinion. You learn to make critical real-life decisions by trusting the information that is available and proven by studies. I find the integration of theory and real-life examples to be one of the best parts of the program.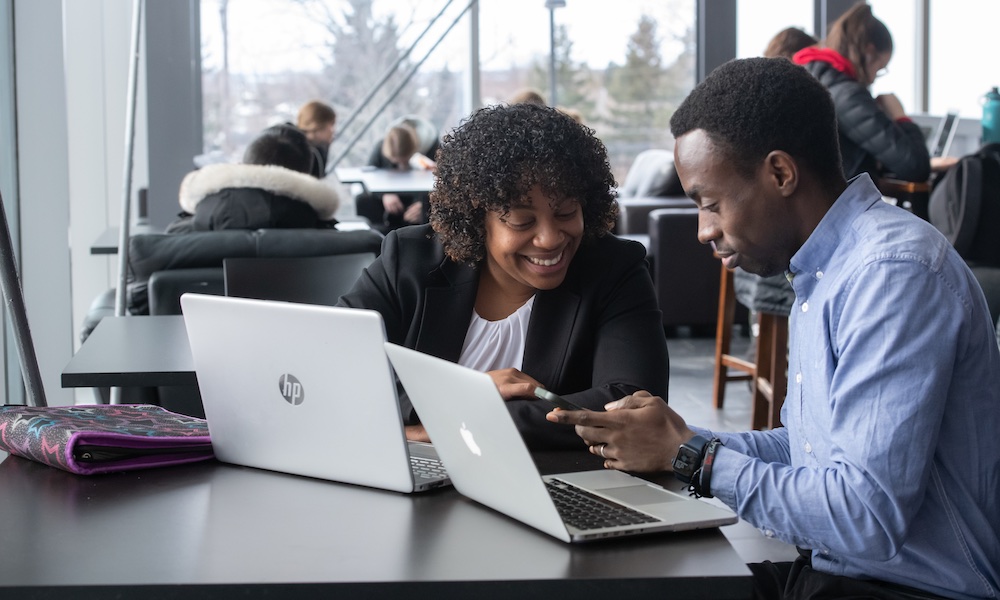 What kinds of support have you received during your time here from UPEI students, staff, and faculty members?
I can honestly say the lecturers at UPEI, especially in the Faculty of Business, are some of the most supportive and motivating people I've had the pleasure to have known in my life. Professors genuinely care about the success of their students. When I wanted to return for the MBA in Global Leadership program, it was established UPEI was a welcoming environment, so I emailed a past professor for some advice. He responded quickly to set up an in-person meeting. I expected a simple email reply with brief notes, but instead I received a meeting with someone who was open to listening and helping me make a decision that was best for me and my future plans. What makes this even more amazing to me was that the professor was the acting dean of the faculty at the time, and he still made time in his busy schedule to help a student he taught years before. If that is not someone who is dedicated to the complete development of their students and their success, I don't know what is.
Being an immigrant is difficult in the beginning, especially being away from home. But here at UPEI, you are welcomed and celebrated. I remember when I first arrived on PEI, and my apartment would not be ready for another two weeks, I lived with a UPEI staff member's family that made me feel completely at home. I went to the kids' baseball games, we picked raspberries in their back yard, she helped me get set up with a cellphone and plan so I could talk to my family back home, took me wherever I needed and helped me prepare for the fall and winter, and to this day, is still just a phone call away. We had never spoken or met before I arrived on the Island, and today she lives in my heart.
"At UPEI, we are taught by well-qualified lectures with not only academic and research experience, but people who actively participate in the economy as business executives, government representatives, and board members of major organizations."
What kinds of opportunities have you experienced because you're studying at UPEI, or because of the Island location?
One of the major benefits of the Island's small size is you never know who you may just meet as a guest speaker in a class or information session, I've met and had conversations with a deputy minister, the Governor General, numerous entrepreneurs and major industry players, and CEOs of major organizations. Because of these introductions, I have added to my own network and have a door open to learn more about each person's organizations and learn from their experiences. Another major opportunity was participating in a PEI Women in Business and UPEI networking event coordinated by three female faculty members. Students network with other women in business to help create a support structure to grow and learn together. Through this initiative, mentorship and other opportunities may arise as we get to know each other more. 
What's unique about UPEI, and Prince Edward Island, in your experience?
For such a small island on the east coast of Canada, I feel like I have seen so much of the world without ever leaving PEI. My closest friends are from China, The Bahamas, Vietnam, Mauritius, Nigeria, and Canada. My team at work consists of persons from Mali, India, and Brazil. My current MBA cohort has students from at least 10 different countries. I can have Thai, Indian, or Jamaican food, depending on what I feel like on a given day, and when I walk across campus, so many different languages can be heard as friends stand and chat. How beautiful is that? Talk about a perfect place to learn about diversity and form networks for business in different countries!
As for PEI itself, where do I start? I don't know if it is the fishing mania when the season opens, finding new rivers and hidden spots, fishing off the shore for bass on the beach with a bonfire and marshmallows going, deep sea fishing, exploring the multiple walking, hiking, and biking trails, beach days with my friends, snowshoeing in winter, I could go on and on. For me, PEI has been amazing for work/life balance. I am outside every day in the summer. I don't know if I could live with being more than 15 minutes from the beach!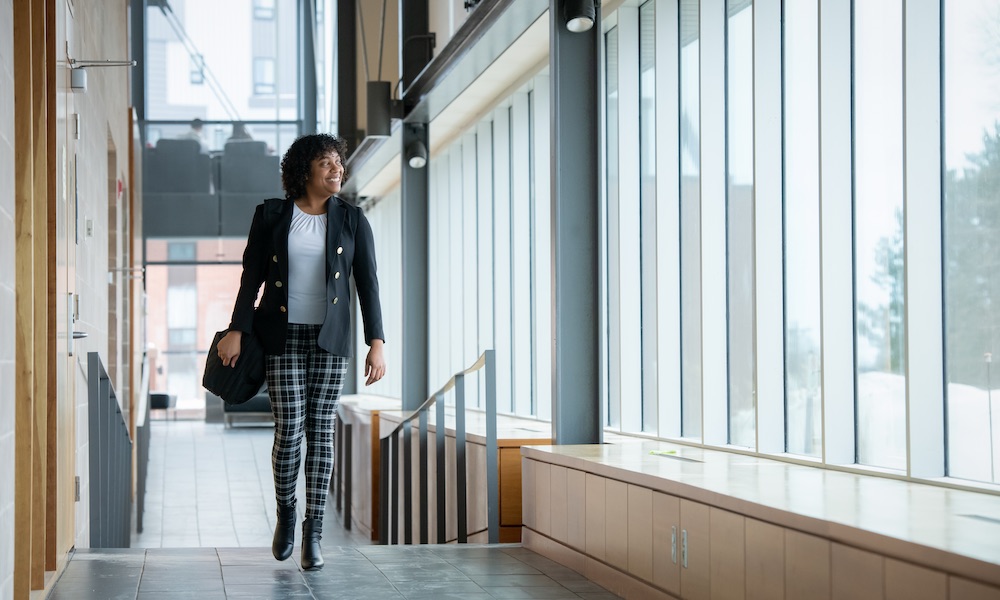 What are your general plans after graduation?
As I moved through different business courses, I've learned I have different passions. But I know I want to work in a diverse environment and possibly help organizations strategically develop their workforce to maximize and materialize their potential. I am exploring managerial and strategic consulting, but I have a few members in my newly-formed network who have offered to help provide some guidance however they can. So, definitely a few more conversations to have before I decide—UPEI has equipped me with some tools to get started.
---
Find your genius as a UPEI student!
Read more about our students' amazing achievements and their future plans!
Interested in UPEI? Contact our student advisement team today at apply@upei.ca.