"Consider co-operative education at UPEI. It's the best decision I ever made!"
Meet Ehimen, Bachelor of Business Administration program graduate (Class of 2023)
Aug 8, 2023 | UPEI Viewbook 2024
What brought you to UPEI? Why did you choose to study here?  
My parents are from Edo State, Nigeria but I grew up in Lagos. My dad hired an agent to look for universities in Canada, and UPEI was one of the options. I chose UPEI because I liked what I had read about the Business program, and also because I incorrectly believed it never got colder than -7 degrees Celsius here.
What do you find unique and interesting about the Bachelor of Business Administration (BBA) program? 
The further I progressed in the program, the fewer exams I had to write—instead, I had more group projects, reports, and research papers to write. During my study, I never had a Business course on a Friday! It seems slightly unorthodox but I didn't complain because I learn better by doing than by reading alone, and enjoyed having my Fridays free to catch up on schoolwork.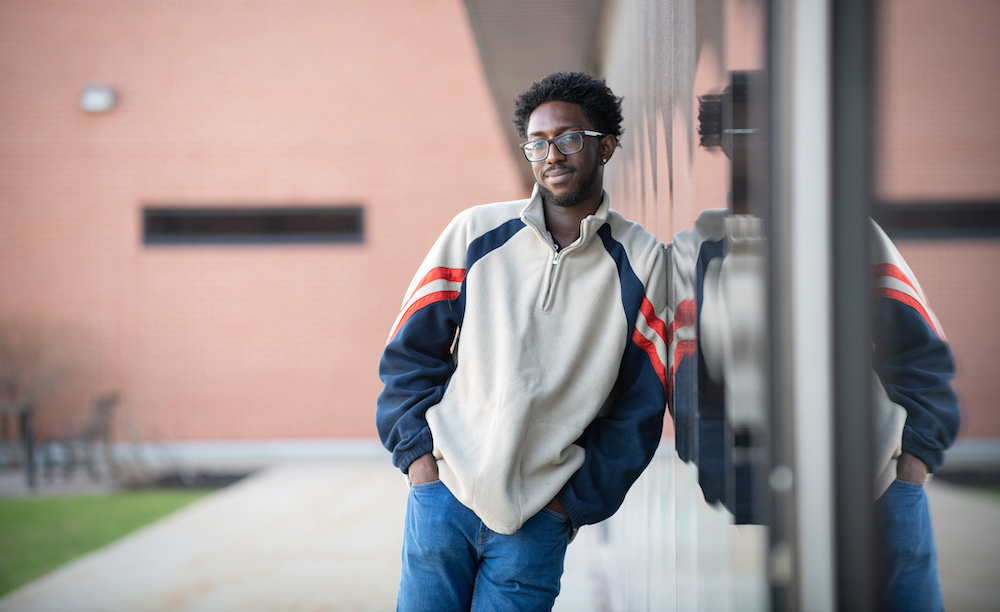 What kinds of support have you received during your time here from UPEI students, staff, and faculty members?
A number of UPEI professors have been good job references for me, which is very nice and helpful of them. And UPEI staff members are very friendly and willing to help and answer questions. I also made many friends and acquaintances amongst the UPEI students and we often help each other out in whatever way we can. During my final year, I had a couple study sessions with an exchange student from Germany who was in a class with me; a class that I found challenging. It was very helpful for both of us.
"I want to be a rapper and music producer, so now I am focused on finding my way into the music industry. Wish me luck!"
What's unique about UPEI, and Prince Edward Island, in your experience?
I would say the unique thing about UPEI and Prince Edward Island is the community. It's such a small place so it feels like everyone knows everyone one way or another. In times of trouble, you really see the community band together and support one another. The response to Hurricane Fiona is a perfect example. I don't think I've ever felt better about being in PEI than in the aftermath of Fiona. Everyone was being so helpful and people took the opportunity to spend more time with each other. It was great to see and experience.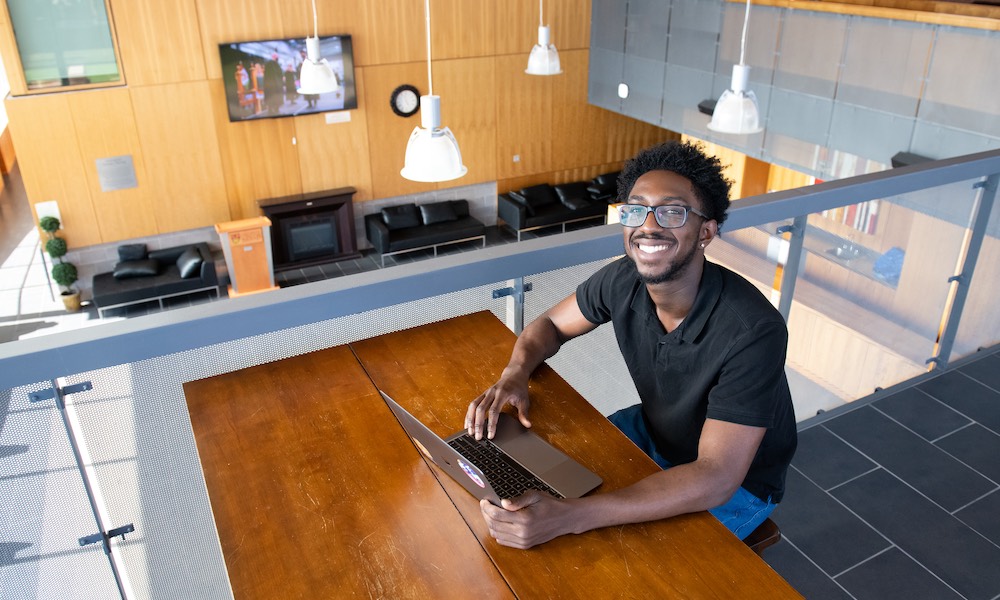 What would you tell a high school student considering the Bachelor of Business Administration program?
Because of the co-operative education internship in my business program at UPEI, I've received real-life, paid work experience in the marketing field and business in general. Many other UPEI programs have co-op education, and I would advise first-year students to consider it. It is the best decision I ever made! I now feel confident entering the job market after I graduate.
You'll get the most out of Business, and pretty much any program here, if you focus on learning instead of just passing. Try to pass too, though! If you really want to succeed in the world of business, it is your skills and knowledge that will help you the most, not just your degree.
What are your general plans after graduation?
I want to be a rapper and music producer, so now I am focused on finding my way into the music industry. Wish me luck!
---
Find your genius as a UPEI student!
Read more about our students' amazing achievements and their future plans!
Interested in UPEI? Contact our student advisement team today at apply@upei.ca.