"The friendliness of Islanders and the sense of community made me feel at home."
Meet Henrietta, Bachelor of Science in Nursing program graduate (Class of 2023)
Aug 1, 2023 | UPEI Viewbook 2024
What brought you to UPEI? Why did you choose to study here?
I am originally from Lagos, Nigeria, and now I'm a Canadian citizen living with my family in Stratford, PEI. I wanted to be at home with my family while studying at UPEI.
What do you find unique and interesting about the Bachelor of Science in Nursing program? 
The fact that I can help save lives, put a smile on people's faces, and make a positive difference in their lives is so amazing. This is so different from my previous career!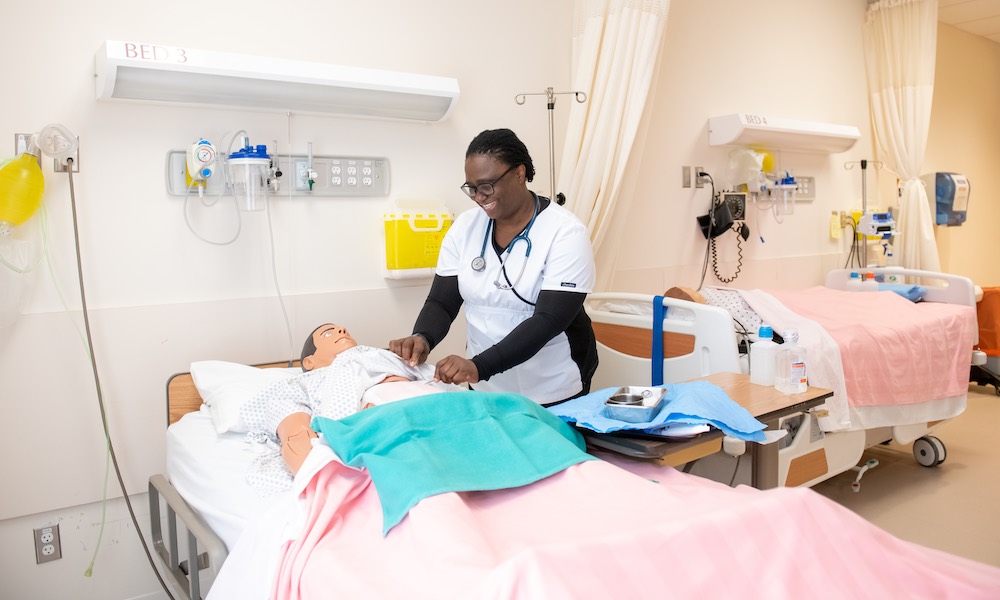 What kinds of support have you received during your time here from UPEI students, staff, and faculty members?
I received lots of support from friendly administrative staff, lab and clinical instructors, faculty members, awesome library staff, a very helpful librarian, friendly and helpful classmates—not to mention financial support through available scholarships, grants, awards, and bursaries. The Learning Resource Centre (LRC) instructors, clinical nursing instructors, course coordinators and Nursing faculty lecturers are genuinely interested in your learning. I always took advantage of the opportunities to book extra time in the lab, which helped me become proficient with my skills. The lab instructors were available to guide me and explain things to me outside of regular lab times.
Going to the Learning Resource Centre for labs was something I looked forward to every week, as each skill was always taught in practical and fun-filled ways. The instructors always had a smile and you can tell that they genuinely want you to succeed. The course coordinators are very responsive and supportive; you can be sure your questions will always be answered and your doubts cleared. Even when they didn't have answers, they were not afraid to say, "I don't know the answer to that, but I'll get back to you," and they always did get back. My preceptorship was also a time I felt very supported and blessed as my faculty adviser and preceptor were both responsive and supportive.
"Don't give up on your dreams! UPEI has a rich Nursing program, and it's doable if you are passionate and diligent about it."
What kinds of opportunities have you experienced because you're studying at UPEI, or because of the Island location? 
Living at home with my family gave me a lot of emotional strength, support, and good work/school/life balance. The Island's safety and smallness gave me peace, knowing my husband and children are always safe. The lack of heavy traffic relieved me of unnecessary travel stress and allowed me to get to school and clinical sites on time. The friendliness of Islanders and the sense of community made me feel at home. The collaboration between the university and community organizations afforded us the opportunity to work as nursing students in the summer. The Nursing Student Summer Employment program kept me employed at my skill level and exposed me to the real world of nursing ahead of time; and, it helped with finances and also helped to build my confidence in practice. 
What's unique about UPEI, and Prince Edward Island, in your experience?
The smallness of the UPEI campus community ensures that you have access to staff and resources; you are 'seen' and do not get lost in the crowd. From my first year, all my instructors and everyone else in the Faculty of Nursing knew me by name, even if I had not been personally involved with them. A unique fact is that on PEI, everybody knows everybody, and after a short time, I became a part of the everybody. I got to know most people in the community, and they got to know me as different activities brought us together: neighbourhood, church, children's schools, sports and recreation, community gardens, and camps. I don't think you get that in most places.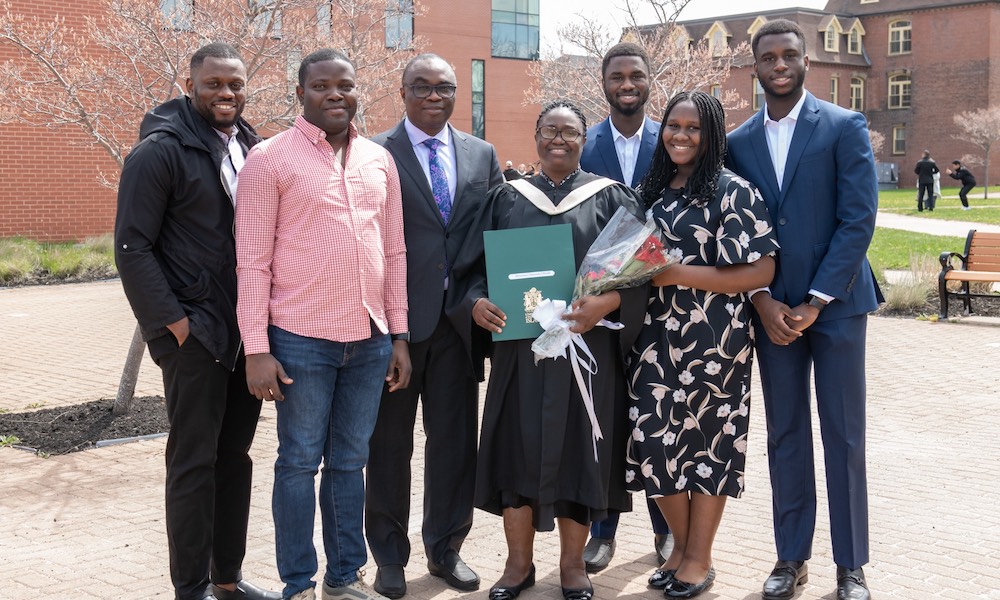 What would you tell a high school student considering the Bachelor of Science in Nursing program? 
Don't give up on your dreams! UPEI has a rich Nursing program, and it's doable if you are passionate and diligent about it. A good planner is your best friend for managing your time and staying on top of your schedule and deadlines.
What are your general plans after graduation?
I love older adults, and I am passionate about caring for them. I am also intrigued about the human mind and how it works. I'll be working in mental health and addictions, and in geriatrics. I intend to study further to become a psychiatric/psychogeriatric nurse practitioner. 
---
Find your genius as a UPEI student!
Read more about our students' amazing achievements and their future plans!
Interested in UPEI? Contact our student advisement team today at apply@upei.ca.