Experience the AVC advantage
The Doctor of Veterinary Medicine program at the Atlantic Veterinary College attracts the best and brightest regional and international students, and offers an engaging, immersive veterinary curriculum in the beautiful capital of Charlottetown, Prince Edward Island, Canada.
Our program is fully accredited by the Canadian and American Veterinary Medical Associations and is recognized by the Royal College of Veterinary Surgeons in the United Kingdom. Our highly sought-after graduates are eligible for licensure in Canada, the United States, the United Kingdom, Australia and New Zealand, and consistently achieve high success rates in their licensing examinations.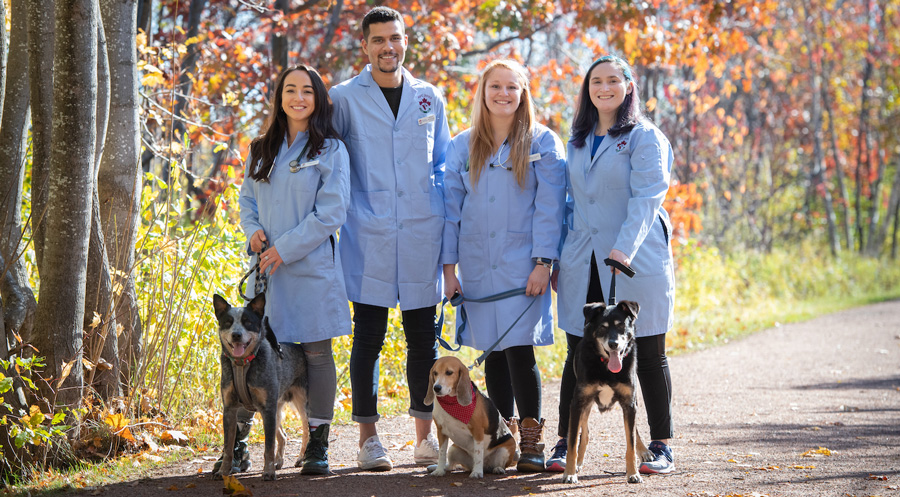 Why AVC?
One of eight faculties at the University of Prince Edward Island, AVC maintains an outstanding reputation throughout the region, across Canada, and internationally.
Proven track record of success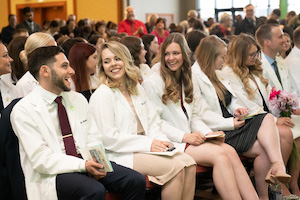 Over 1,700 veterinarians have graduated from our Doctor of Veterinary Medicine program since our first class received their degrees in 1990.
Our graduates consistently achieve higher success rates than the North American average on licensing examinations (NAVLE).
---
Highly employable graduates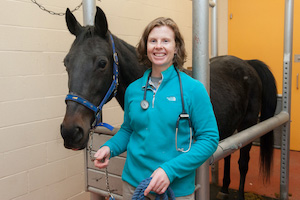 Our graduates achieve close to 100 per cent employment rate one year after graduation.
They work in private practices, specialized clinical disciplines, academia and research, public service, and industry.
---
Exceptional learning environment and small class sizes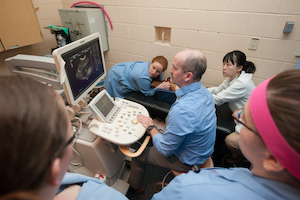 We are proud to have one of the smallest class sizes in North America, ensuring that our students get a first-rate education.
Professors and students get to know each other by name and work side-by-side in a close-knit and supportive community environment.
---
Outstanding clinical facilities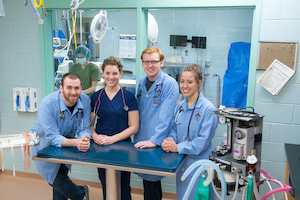 Our Veterinary Teaching Hospital is Atlantic Canada's most comprehensive veterinary referral hospital, caring for over 7,000 small and large animal patients on-site each year.
Our students also gain unique clinical experience working with AVC's Farm Service, Equine Ambulatory, and Aquaculture veterinarians and technicians.
---
Innovative research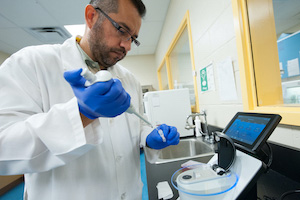 Building a foundation in research is an important part of the veterinary medicine program at AVC. We are recognized around the world for our research activities involving the health and welfare of numerous animal species—aquatic and terrestrial—as well as humans.
Supporting our researchers are world-class research and service centres, including the Sir James Dunn Animal Welfare Centre and the Centre for Veterinary Epidemiological Research.
 
---
Need more information about Doctor of Veterinary Medicine (DVM)?