Your search has returned no results.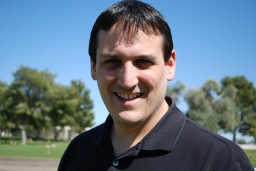 Email:
jgoldstein@upei.ca
Position:
Instructor
Sessional Instructor
Department:
Paramedicine
Biology
Island Scholar Biography
Judah Goldstein is the Research Coordinator for Emergency Health Services Nova Scotia. Judah is a Primary Care Paramedic and has worked in the EHS ground ambulance system since 2000. He received his Interdisciplinary PhD from Dalhousie University in 2013. Judah is an Assistant Professor with the Dalhousie University Department of Emergency Medicine, Division of Emergency Medical Services and an Affiliated Scientist with the Nova Scotia Health Authority, Department of Emergency Medicine. His research interests include frailty and geriatrics in the context of paramedicine, and health services research.