Your search has returned no results.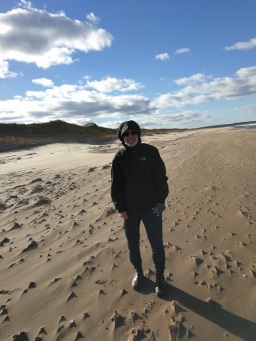 Email:
bpnicholson@upei.ca
Position:
Instructor
Sessional Instructor
Department:
Paramedicine
Biology
Island Scholar Biography
Brent Nicholson, a Holland College Paramedic Program and UPEI Bachelor of Science in Paramedicine faculty, has been a paramedic and paramedic educator for 25 years with experience in rural, urban, remote and emergency department paramedic environments. 
Originally from Nova Scotia, Brent is proud to have grown up as a paramedic around some of the giants in emergency medicine and EMS that call Halifax home. Brent transitioned from working as a ground Advanced Care Paramedic in Halifax to becoming a Paramedic Educator, first at the School of Allied Health and now for the last decade at Holland College. During that time Brent has completed Certificates in Adult Education from UNB and Henson College, Dalhousie and sits on several provincial and national boards relating to EMS. 
Brent is married to the love of his life and is the immensely proud father of three. When not in front of students in beautiful Charlottetown, Brent can be found on a mountain bike in the woods or at Prince Edward Island's world class North and South shore beaches.