Your search has returned no results.
Practical performance and advanced theatre skills
The English Department has been the home of the Theatre Studies Program for over 25 years. In 2004, the Department made a commitment to Theatre. Since then, the Theatre Studies Program has undergone a complete overhaul. The Program is now focused on developing practical performance skills and advanced theatre skills, such as directing and criticism.
Currently, there are two Theatre Studies courses cross-listed with English and open to all students. As well, students can complete a Minor in Theatre Studies. 
It's easy to get involved in theatre on the UPEI campus, through Vagabond Productions, the production company for the Theatre Studies Program, and/or through the UPEI Theatre Society, which is the student-run extracurricular theatre group on campus. Over the years, both have produced popular shows. Visit our Theatre Studies at UPEI website to find out about auditions, see photos of past shows, and find out how to get involved.
Declaring a Minor
Current students can declare a minor in this program through their myUPEI account.
Minor
A Minor in Theatre Studies consists of twenty-one (21) semester hours of credit taken from the list of approved courses. Theatre 2440, Theatre 3440, Theatre 4560, and Theatre 4440 are compulsory for the Minor. Prospective students should note, however, that Theatre 4440 requires students to make a significant contribution to a Theatre Studies production, or another production approved by the Coordinator of Theatre Studies. Theatre 4440 will, typically, be only offered in the Winter Term of the academic year. Students enrolled in Theatre 4440 will be under the direct supervision of the Coordinator of Theatre Studies, or an approved supervisor. In addition, students must select three elective courses. Students using any of the approved courses to complete the Minor in Theatre Studies may not also use them to complete a Major.
Electives
NOTE: Students who are in the Majors or Honours English programs must take at least one elective outside the English Department.
English
English 1950 Introduction to Drama
English 2220 Reading Film: Introduction to Film Studies
English 2550 Introduction to Shakespeare
English 2560 Shakespeare in Film and Media
English 2850 Linguistics I: The Sound System of English
English 3030 Contemporary Drama
English 3150 English-Canadian Drama
English 3410 Modern Drama
English 3570 Renaissance Drama
English 3670 Restoration and Eighteenth-Century Drama
English 4550 Advanced Studies in Early Modern Literature
Classics
Classics 2120 Ancient Tragedy
Classics 2220 Ancient Comedy
Modern Languages (French)
3390 Théàtre Canadienne-Français
3440 XVIIe Siecle: Le Grand Siecle II
Diversity and Social Justice Studies
3020 Constructing Difference and Identity
3110 Identity and Popular Culture
Theatre Studies
Theatre Studies 4340 Special Topics
Directed Studies
With the approval of the Co-ordinator, the Dean of Arts, and the relevant Department, a student may credit three hours of Directed Studies in any subject towards the Minor in Theatre Studies.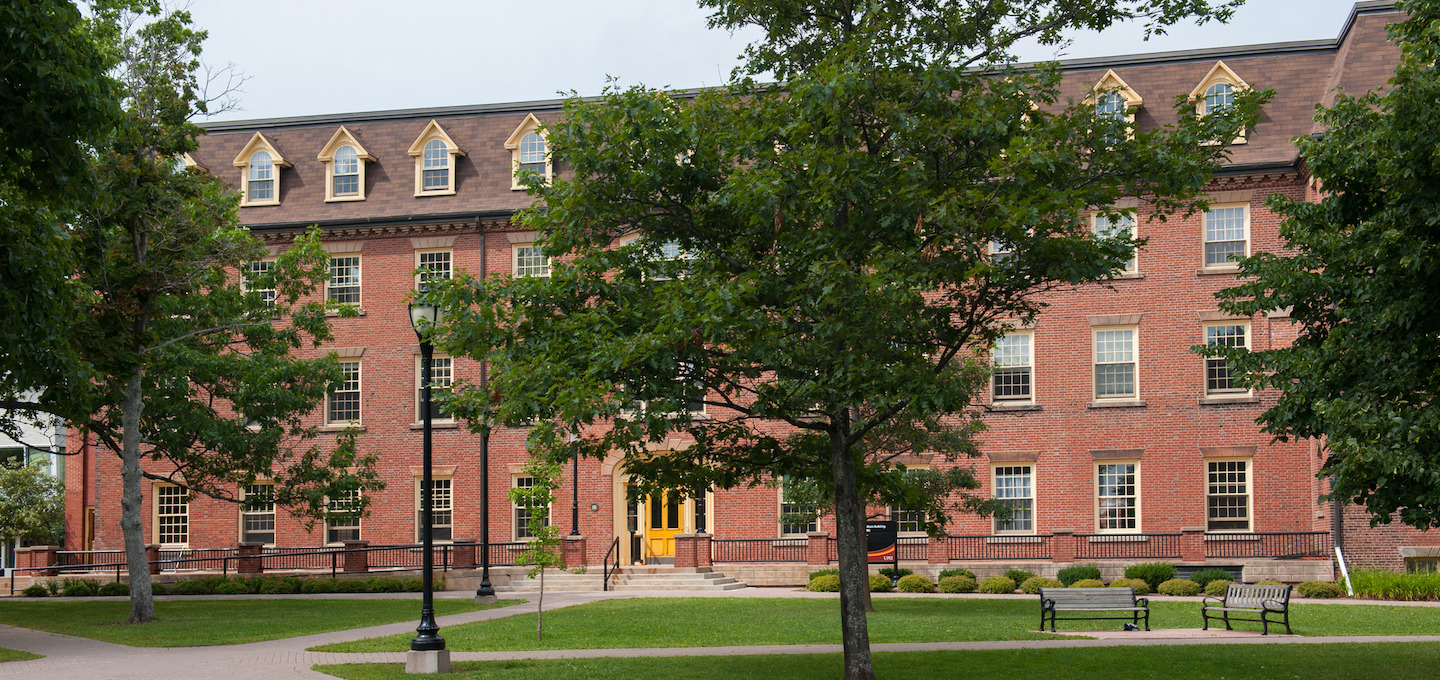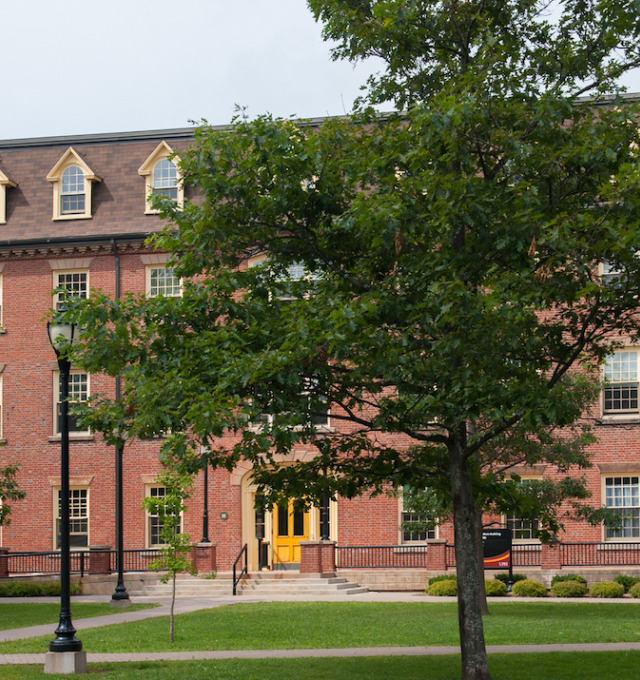 What can you do with an Arts degree? Anything you want!
UPEI provides a solid education in the liberal arts, committed to rigorous study and inquiry, belief in the value of knowledge, lifelong capacity-building, and the development of the whole person.
What's Required for Arts Admission?
High School Graduates
Canadian High School Equivalency Chart
Successful completion of Grade 12 examinations in a University Preparatory Program with an overall average of at least 70% (75% for Quebec Secondary V students) in the following subjects:
English;
one Social Studies or Language;
any 3 other academic courses. Grade 12 math recommended.
Note: Grade 12 Math is a prerequisite for some 1st year Arts courses.
Please refer to the UPEI Academic Calendar for complete admissions information.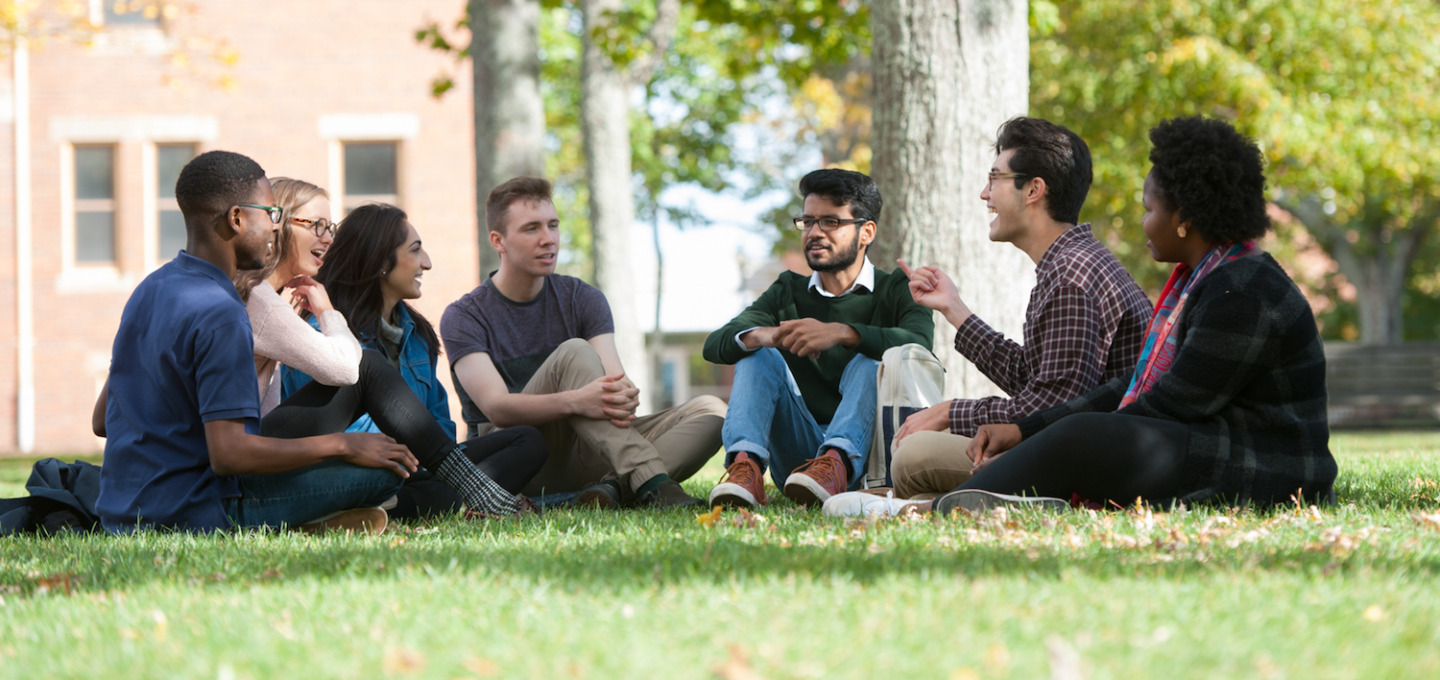 Millions in scholarships and awards
Each year we award over 3,000 scholarships and awards to qualified students. Our comprehensive program—valued at over $8 million—includes some awards that are equal to full tuition and renewable!
Faculty of Arts Programs Tuition
UPEI's undergraduate tuition is the second-lowest in the Atlantic region, and we offer millions of dollars in scholarships and awards.
Tuition
$6,390 per year, based on 30 credit hours ($639 per 3 credit course).
International students pay $7,470 per year in addition to full-time student tuition.
For a complete breakdown of part-time or full-time study as a student in the Faculty of Arts, visit our Tuition and Fees page.
Scholarships and Awards
UPEI supports you and your educational goals. We administer millions of dollars in scholarships and awards to our undergraduate and graduate students every year. Depending on your faculty or program, and year of study, you may be eligible for available awards.
Search the complete list of scholarships for information and application forms.  
Celebrating Student Achievement
Including Guaranteed Entrance Scholarships and Academic Excellence Awards, these awards recognize the academic achievements of all students who meet the eligibility criteria while studying towards their first undergraduate degree.
Visit the Scholarships site for complete information.
Your mentors. Our professors.
UPEI has about 250 faculty—exceptional scholars, teachers, and mentors, with more being hired each year as we open new, progressive, and unique programs. But the story isn't just in the numbers. It's in the quality of our people. Award-winning faculty from around the globe have made UPEI home. Here, you'll learn directly from these world-class professors and researchers in small classes where you'll have easy access to them.
Other UPEI programs you might like