Your search has returned no results.
Critical thinking, communication, and research
Welcome to the UPEI Department of Political Science. Our department has a proud tradition of small class sizes, engaging faculty, and diverse course offerings.
What is Political Science?
Political science is concerned with the theory and practice of politics and the description and analysis of political systems and political behaviour.
The UPEI Political Science Department offers courses covering four fields in political studies: Canadian Politics, Political Theory, Comparative Politics, and International Politics. Students can complete coursework toward either a major or a minor in Political Science.
Why Political Science at UPEI?
There are a number of reasons why you should choose to major or minor in political science at UPEI. The Department is characterized by diverse course offerings by expert and engaging faculty with active research interests. The small and collegial atmosphere in the department provides a unique opportunity to build mentor relationships with faculty and upper year students. The small class sizes and upper year seminar classes provide an excellent opportunity to hone research, writing, and presentation skills.
Two journeys, one goal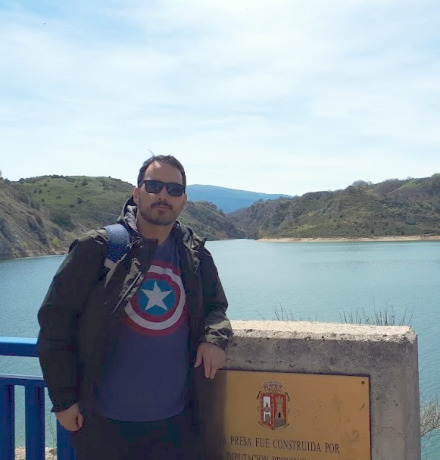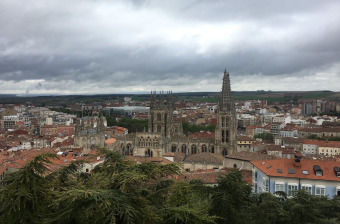 Students
Eric Andersen started his post-secondary academic career with modest goals. Since his experience studying abroad in Burgos, Spain as part of UPEI's May-mester program, he's looking to hit new targets.
Major
To obtain a major in Political Science, students must complete a minimum of 42 semester hours (14 courses) in Political Science, and must include the following four core courses:
2530 Introduction to Political Theory, 2620 Canadian Politics, 2820 International Politics, and 4510 Comparative Politics; one further course from each of the following fields: Canadian Politics, Comparative Politics, and International Politics; and an additional seven electives in the discipline.
Majors will normally complete Political Science 2530 (Introduction to Political Theory) by the end of their second year of study; they must do so no later than the end of their third year of studies. A major program must contain a minimum of six courses at the 3000 or 4000 level. The four required core courses cover four areas in the discipline: Introduction to Political Theory (2530), Canadian Politics (2620), International Politics (2820), and Comparative Politics (4510).
The purpose of the core-course requirement is to ensure that every graduate of the Department has a solid grounding in fields integral to the discipline. In addition, the core courses promote the development of analytical skills and lay the foundations for more effective work in advanced-level courses.
All majors and prospective majors are advised to consult with the Department Chair at the beginning of each term. This consultation is intended to ensure that each student's program satisfies the Department's requirements and satisfies the student's needs.
Introductory Courses 
The Department offers two introductory courses as normal entries to the discipline. While not required, either of these courses will be counted toward a major in Political Science.    
Introductory Politics  
1010 Introductory Politics I Government and Politics in Liberal Democracies
1020 Introductory Politics II Political Ideologies in Liberal Democracies          
Canadian Politics
2010 Canadian Politics I: Government
2020 Politics and Government of Prince Edward Island
2110 Law, Politics and the Judicial Process I
2120 Law, Politics and the Judicial Process II
2620 Canadian Politics II: Environment and Processes
3010 Federalism and Federation
3020 Canadian Federalism
3110 Canadian Public Administration
3140 Canadian Public Policy
3150 Canadian Foreign Policy
3530 The Politics of Canadian-American Relations
4010 Law, the Courts and the Constitution I
4020 Law, the Courts and the Constitution II
4110 Political Parties and Elections in Canada
4850 Internship: Legislatures, Politics and Practice
Political Theory
2220 Political Ideologies
2530 Introduction to Political Theory
3310 Twentieth-Century Political Thought
3320 Postmodernism and Contemporary Political Thought
3350 Utopia
4310 Political Thinkers
4320 Politics and the Mass Media
4340 Leo Strauss, Neo-conservatism, and American Foreign Policy
4350 The Globalization Debate
Comparative Politics
2210 Political Economy and Social Change in the Developing World
2330 Political Geography
3430 Comparative Politics of South Asia
3510 The Political Culture of the United States
3520 The Political System of the United States
3540 Contemporary British Politics
3610 Comparative Politics of Africa
3620 Comparative Politics of Latin America and the Caribbean
3630 The Comparative Politics of the Middle East
3710 Political Transition in Central and Eastern Europe
3720 The Politics of Russia and Its Borderlands
4140 Public Policy in Small Island Jurisdictions
4220 Ethnic Nationalism in Comparative Perspective
4410 Comparative European Politics I
4420 Comparative European Politics II
4450 Political Economy of East and Southeast Africa
4510 Contending Approaches in Comparative Politics
4610 Seminar in the History of Canadian External Relations
International Politics
2310 War and Peace
2820 Introduction to International Politics
3900 US Foreign Policy
3910 Comparative Foreign Policy
3920 International Political Economy
3930 International Theory
4360 European Intellectual History Since 1789
4710 International Organizations
4720 International Law
4750 International Human Rights
4810 Small States and Micro-States in the International
4820 The Politics of European Integration
4830 American-European Relations in the Post-Cold War
Minor
To obtain a minor in Political Science, students must complete the following requirements: 21 semester hours in the discipline at the 2000 level and above, distributed over at least three of the four fields (Canadian Politics, Political Theory, Comparative Politics, and International Politics).
At least three courses (nine semester hours) must be from the 3000 level or above. Those taking a minors program in Political Science should also meet with the Department Chair at the beginning of each term to review their program.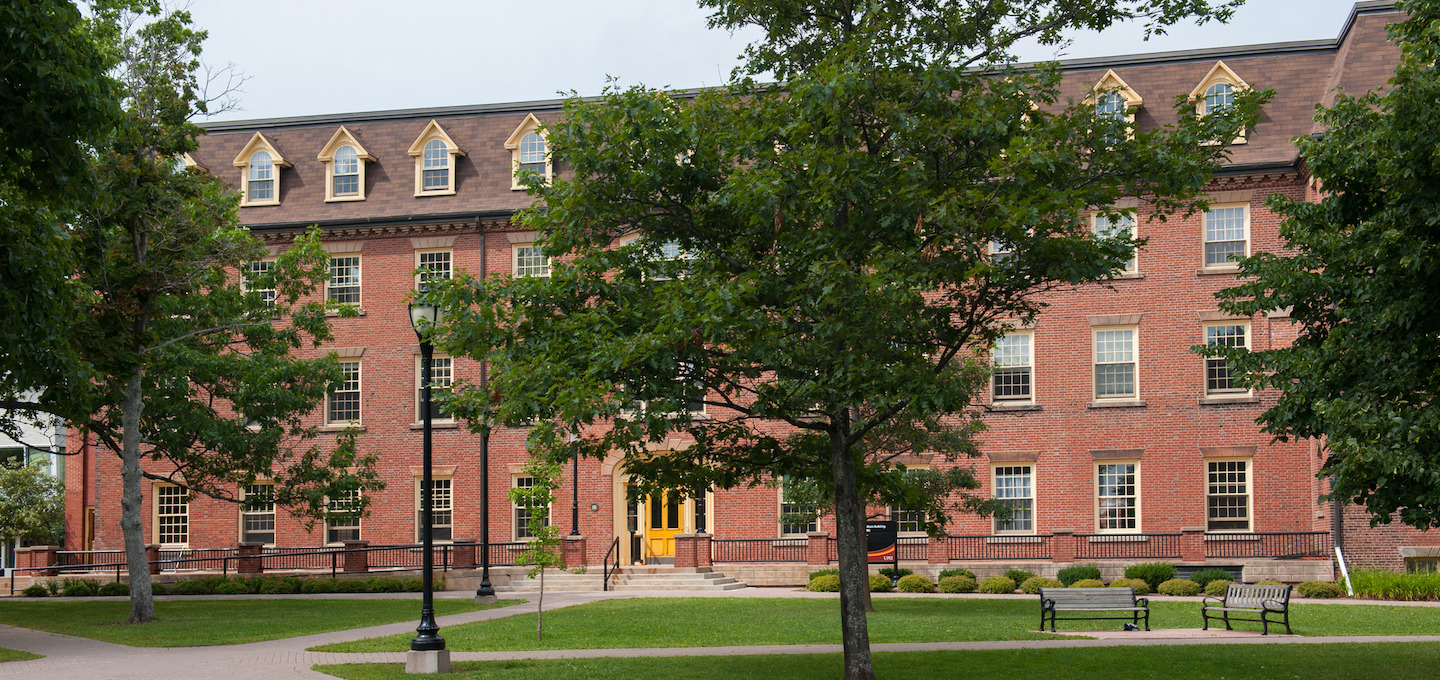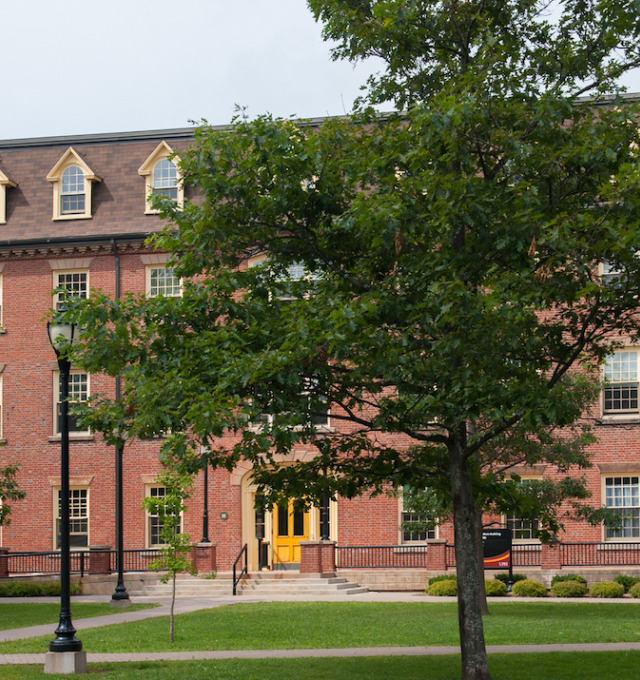 What can you do with an Arts degree? Anything you want!
UPEI provides a solid education in the liberal arts, committed to rigorous study and inquiry, belief in the value of knowledge, lifelong capacity-building, and the development of the whole person.
What's Required for Arts Admission?
High School Graduates
Canadian High School Equivalency Chart
Successful completion of Grade 12 examinations in a University Preparatory Program with an overall average of at least 70% (75% for Quebec Secondary V students) in the following subjects:
English;
one Social Studies or Language;
any 3 other academic courses. Grade 12 math recommended.
Note: Grade 12 Math is a prerequisite for some 1st year Arts courses.
Please refer to the UPEI Academic Calendar for complete admissions information.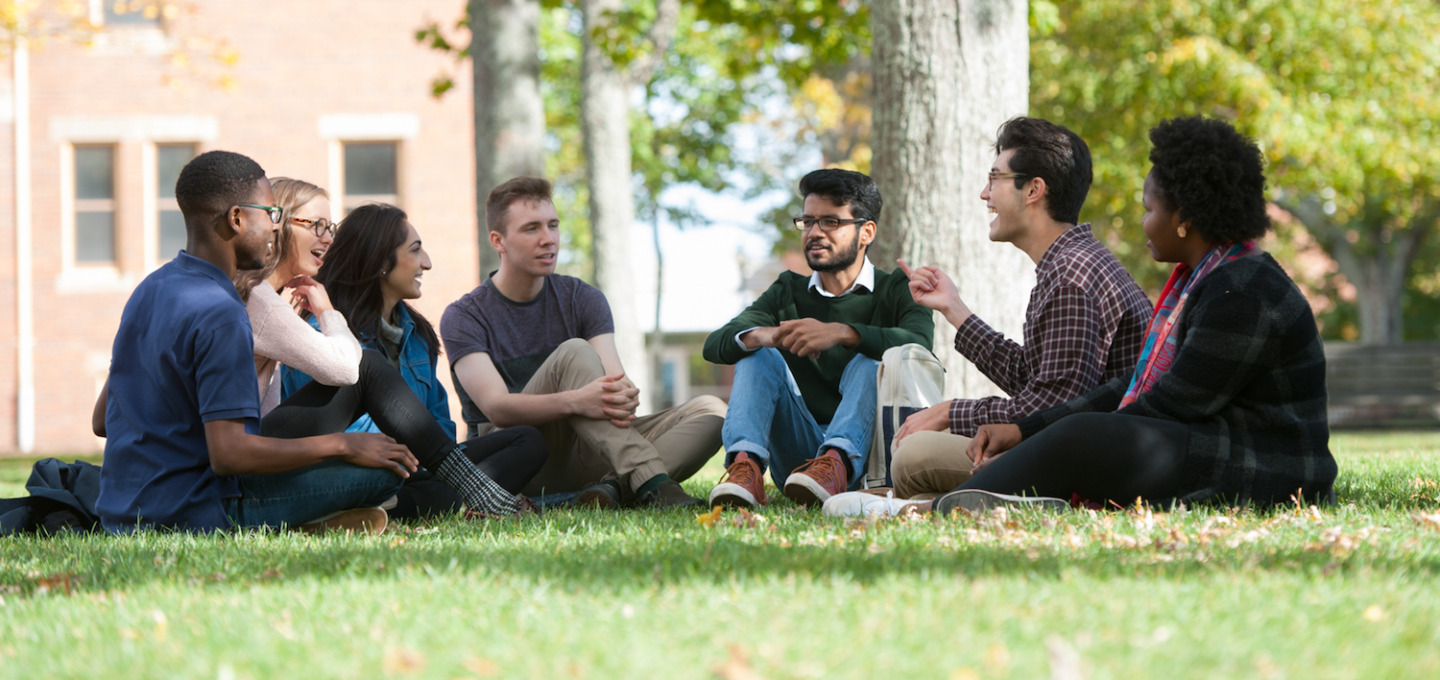 Millions in scholarships and awards
Each year we award over 3,000 scholarships and awards to qualified students. Our comprehensive program—valued at over $8 million—includes some awards that are equal to full tuition and renewable!
Faculty of Arts Programs Tuition
UPEI's undergraduate tuition is the second-lowest in the Atlantic region, and we offer millions of dollars in scholarships and awards.
Tuition
$6,390 per year, based on 30 credit hours ($639 per 3 credit course).
International students pay $7,470 per year in addition to full-time student tuition.
For a complete breakdown of part-time or full-time study as a student in the Faculty of Arts, visit our Tuition and Fees page.
Scholarships and Awards
UPEI supports you and your educational goals. We administer millions of dollars in scholarships and awards to our undergraduate and graduate students every year. Depending on your faculty or program, and year of study, you may be eligible for available awards.
Search the complete list of scholarships for information and application forms.  
Celebrating Student Achievement
Including Guaranteed Entrance Scholarships and Academic Excellence Awards, these awards recognize the academic achievements of all students who meet the eligibility criteria while studying towards their first undergraduate degree.
Visit the Scholarships site for complete information.
Your mentors. Our professors.
UPEI has about 250 faculty—exceptional scholars, teachers, and mentors, with more being hired each year as we open new, progressive, and unique programs. But the story isn't just in the numbers. It's in the quality of our people. Award-winning faculty from around the globe have made UPEI home. Here, you'll learn directly from these world-class professors and researchers in small classes where you'll have easy access to them.
Other UPEI programs you might like