Your search has returned no results.
Humans as political, psychological, and economic beings
Economics belongs to the branch of knowledge known as the "Social Sciences." The social sciences deal with both intergenerational and intra-generational interactions between human beings in a society.
Human activities can, of course, be studied from many different perspectives. We could look at humans as political, psychological, historical, or economic beings. A political scientist, for example, would analyze the political activities of the people while an economist would examine activities related to their livelihood. Human beings, in order to fulfil their innate desire for food and shelter, engage in activities that lead them to the production of goods such as food, clothing, and housing, as well as services. These acts of production and consumption to satisfy human wants form the very basis of the subject matter of Economics. Perhaps observing people engaged in this pursuit, Alfred Marshall defined economics as "a study of mankind in the ordinary business of life."
Since the ordinary business of life involves the use of limited natural and human-made resources (capital), people have always been interested in making the best possible use of these resources. This efficient use of resources has been the underlying theme in economics. Hence, the most succinct definition of economics would be that economics deals with the efficient utilization of scarce resources to satisfy human wants. Scarcity gives legitimacy to economics. If there is no scarcity, there is no economic problem.
The discipline of Economics is built upon two strands of theory: Microeconomic Theory and Macroeconomic Theory. Microeconomic deals with the study of individual units in an economy, such as consumers, producers, and the interaction of these units in a given market structure. Macroeconomic theory, on the other hand, deals with the economy as a whole. Here we analyze the problems related to unemployment, growth, inflation, and the balance of payments. Most of the other courses in Economics are applied courses which use the concepts of Microeconomic Theory and/ or Macroeconomic Theory. An understanding of the relationship between these two theory courses and other fields in economics is usually helpful in planning your selection of courses.
Major
Requirements for a Major in Economics
Students wishing to major in Economics must complete fifty- four semester hours in Economics and Mathematics according to the program described below. All courses are valued at three semester hours.
Economics
1010 - Introductory Microeconomics
1020 - Introductory Macroeconomics
2030 - Intermediate Microeconomics I
2040 - Intermediate Macroeconomics I
3050 - Intermediate Microeconomics II
3060 - Intermediate Macroeconomics II
3030 - Economic Methodology
3080 -  Introduction to Econometrics
Plus:
Six (6) additional elective courses in economics, at least three of which must be at the 3000 or 4000 level.
Mathematics
1110 - Finite Mathematics
1910 - Single Variable Calculus I
Statistics
1910 - Introduction to Probability and Statistics
Recommendation
Students planning to follow graduate studies in Economics are advised to plan their courses with the Department. Such students should include the following courses as part of their seven electives in Economics: 3070 - Mathematical Economics and 4130 - Econometrics II as well as 4030 - Advanced Microeconomics and 4040 - Macroeconomics. Students should also consider including Mathematics 1920 Single Variable Calculus II and Mathematics 2610 (Linear Algebra) in their program of studies.
Minor
Requirements for a Minor in Economics
Students wishing to minor in Economics must complete twenty-one semester hours in Economics distributed as follows: Economics 1010 and 1020, and five other courses including at least one of the intermediate theory courses (Economics 2030 or 2040). At least two courses at the 3000 level or above. Students should plan their program in consultation with the Department.
NOTE: The offerings listed below are not necessarily available each year. At best it may be possible to offer certain courses every other year. The courses offered in the current year will be published so that students will have the exact information available.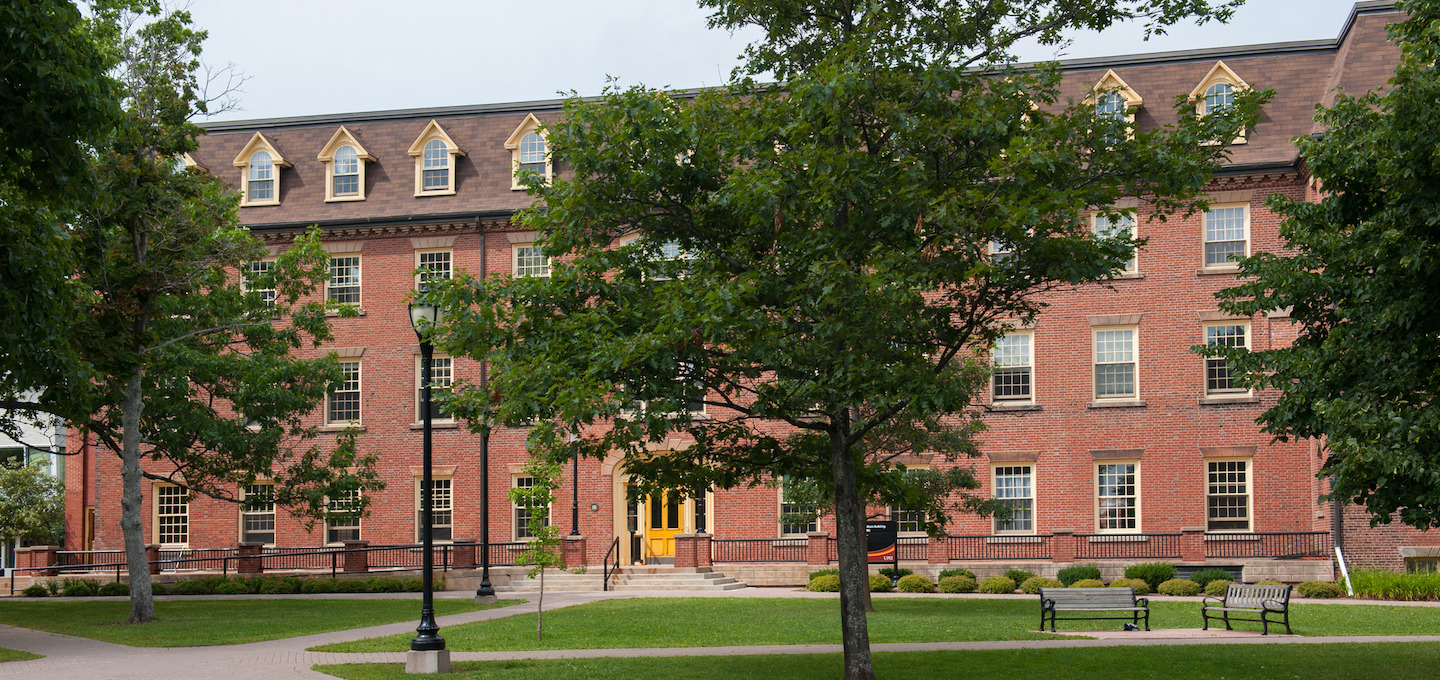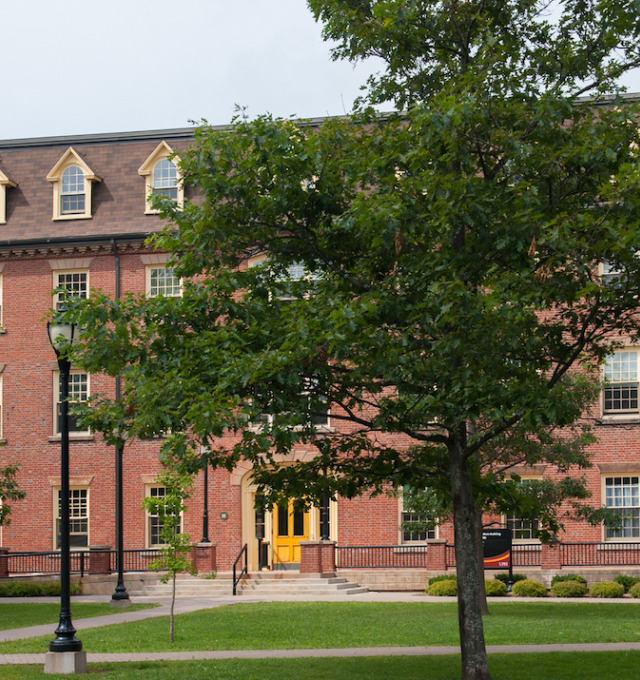 What can you do with an Arts degree? Anything you want!
UPEI provides a solid education in the liberal arts, committed to rigorous study and inquiry, belief in the value of knowledge, lifelong capacity-building, and the development of the whole person.
What's Required for Arts Admission?
High School Graduates
Canadian High School Equivalency Chart
Successful completion of Grade 12 examinations in a University Preparatory Program with an overall average of at least 70% (75% for Quebec Secondary V students) in the following subjects:
English;
one Social Studies or Language;
any 3 other academic courses. Grade 12 math recommended.
Note: Grade 12 Math is a prerequisite for some 1st year Arts courses.
Please refer to the UPEI Academic Calendar for complete admissions information.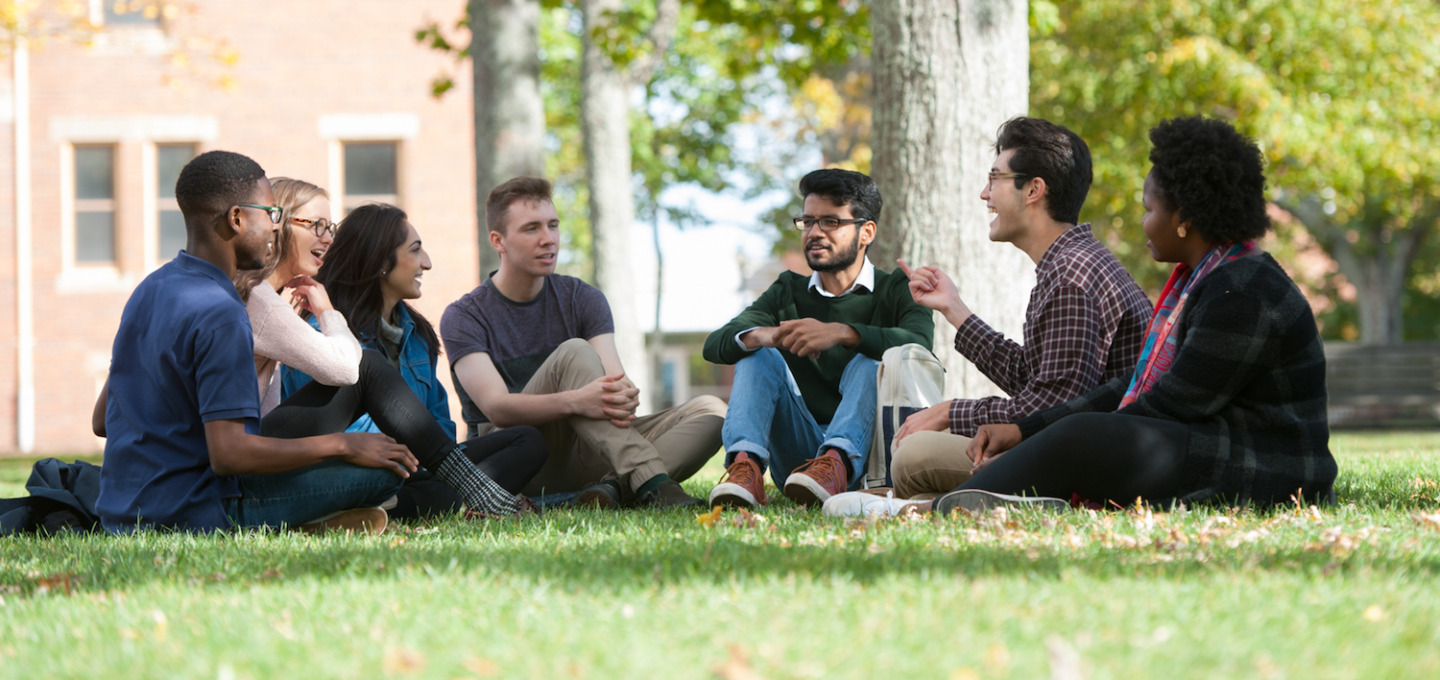 Millions in scholarships and awards
Each year we award over 3,000 scholarships and awards to qualified students. Our comprehensive program—valued at over $8 million—includes some awards that are equal to full tuition and renewable!
Faculty of Arts Programs Tuition
UPEI's undergraduate tuition is the second-lowest in the Atlantic region, and we offer millions of dollars in scholarships and awards.
Tuition
$6,390 per year, based on 30 credit hours ($639 per 3 credit course).
International students pay $7,470 per year in addition to full-time student tuition.
For a complete breakdown of part-time or full-time study as a student in the Faculty of Arts, visit our Tuition and Fees page.
Scholarships and Awards
UPEI supports you and your educational goals. We administer millions of dollars in scholarships and awards to our undergraduate and graduate students every year. Depending on your faculty or program, and year of study, you may be eligible for available awards.
Search the complete list of scholarships for information and application forms.  
Celebrating Student Achievement
Including Guaranteed Entrance Scholarships and Academic Excellence Awards, these awards recognize the academic achievements of all students who meet the eligibility criteria while studying towards their first undergraduate degree.
Visit the Scholarships site for complete information.
Your mentors. Our professors.
UPEI has about 250 faculty members—exceptional scholars, teachers, and mentors, with more being hired each year as we open new, progressive, and unique programs. But the story isn't just in the numbers. It's in the quality of our people. Award-winning faculty from around the globe have made UPEI home. Here, you'll learn directly from these world-class professors and researchers in small classes where you'll have easy access to them.
Other UPEI programs you might like