Your search has returned no results.
The intersection of physics and biology
The Medical and Biological Physics minor for life sciences students is offered jointly through the departments of Physics and Biology.
Medical and biological physics intersect physics and biology, and involve the application of physics methodology to the prevention, detection, diagnosis and treatment of human disease. In the areas of physiology and health, physics and physical methods are applied to understand the production, operation and safe use of ionizing radiation, microwave, radioactive, optical and acoustic sources, and their interactions with living tissues.
Delivery of high-quality healthcare requires a large pool of highly-trained individuals who will function in a variety of health-related settings such as hospitals, cancer centres, and biomedical and biotechnology research facilities. The rapidly growing and changing aspects of biomedical technologies have placed extraordinary demands on many professionals in the healthcare sector. The minor program aims to expose students to these new methods and technologies, integrated with the underlying anatomy and physiology of tissue systems. The knowledge and skills obtained can be applied to graduate studies, medical school or post-baccalaureate degrees in one of the many healthcare professions.
Students in the Minor Program in Medical and Biological Physics must complete a total of 21 semester hours of course credit, including these four (4) core Physics courses:
General Physics for the Life Sciences:
Physics 1210 Physics for Life Sciences I or Physics 1110 General Physics I - 3 hours
Physics 1220 Physics for Life Sciences II or Physics 1120 General Physics II - 3 hours
Physics 2220 Modern Physics for Life Sciences or Physics 2210 Modern Physics - 3 hours
Physics 2430 Physics of the Human Body - 3 hours
In addition, three electives (9 semester hours) must be chosen from the following suite of courses:
Foundations of Medical and Biological Physics:
Physics 2420 introduction to Biomechanics - 3 hours
Physics 3420 Introduction to Biomedical Physics - 3 hours
Physics 3510 Advanced Biomechanics - 3 hours
Physics 3520 (formerly 4420) Biomedical Imaging - 3 hours
Physics 3910 Radiation Detection and Measurement - 3 hours
Biology 3530 Human Anatomy and Histology - 3 hours
Biology 4010 Human Physiology & Pathophysiology - 3 hours
QEH 2310 Radiographic Physics - 3 hours (available only to students in the Radiography program)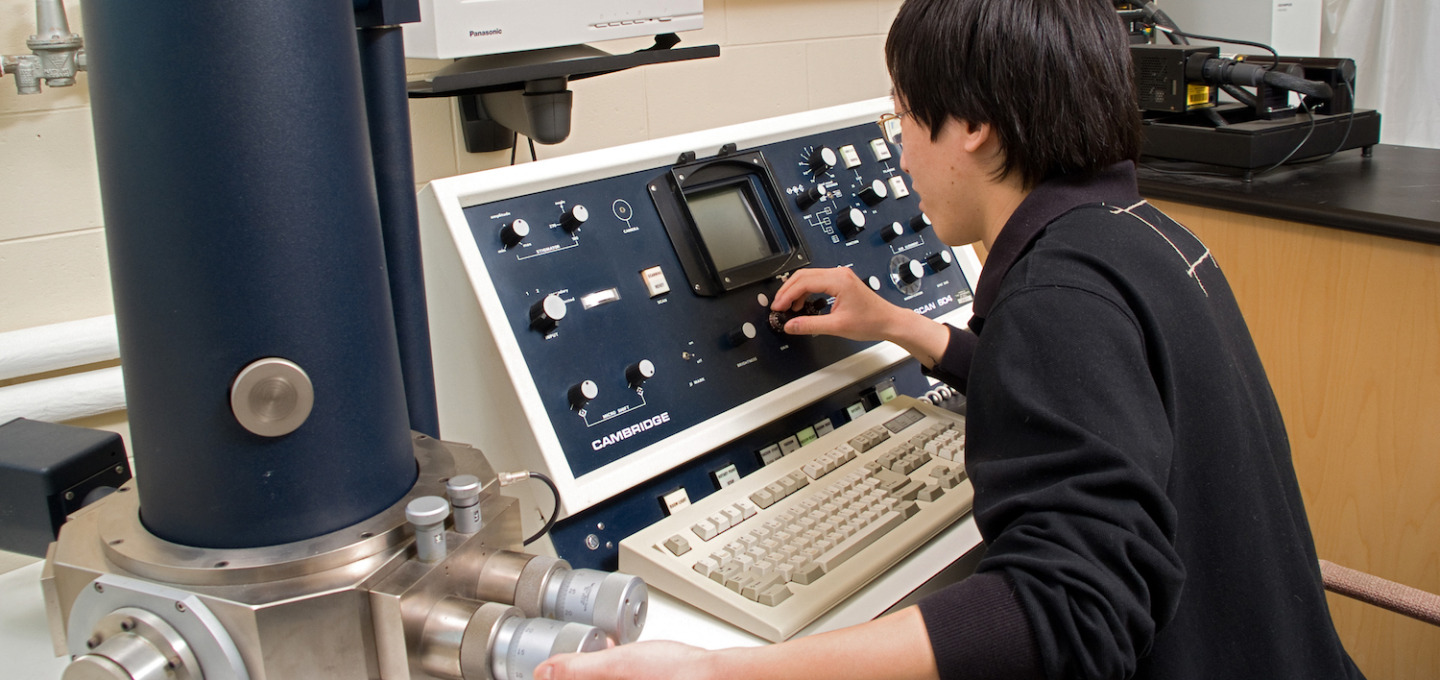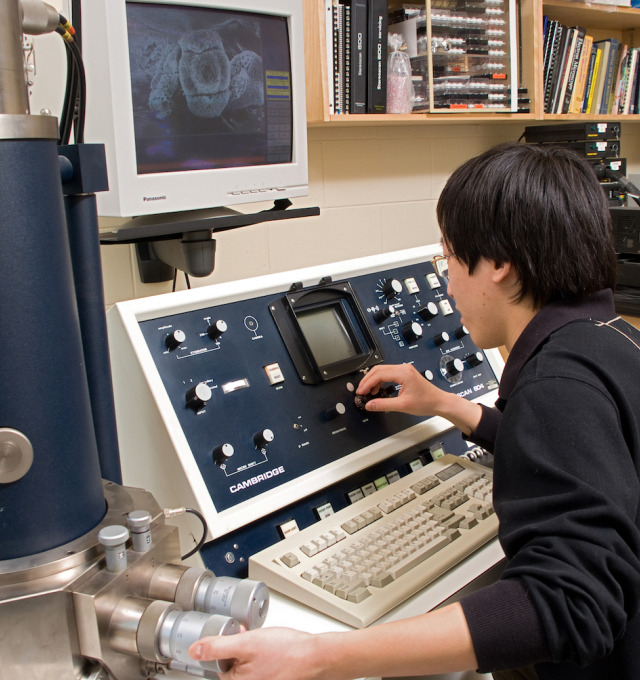 What's required for science admission?
High School Graduates
Canadian High School Equivalency Chart
Grade 12 Academic English
Grade 12 Academic Mathematics
Two Grade 12 Academic Science subjects (acceptable subjects: Chemistry, Biology, Physics, Computer Science, Oceanography, Animal Science, Environmental Science)
One additional Grade 12 Academic course
Please note: Successful completion of Grade 12 Chemistry (or equivalent) is required as a prerequisite for permission to register in CHEM-1110.
Please refer to the UPEI Academic Calendar for complete admissions information.
Faculty of Science Programs Tuition
UPEI's undergraduate tuition is the second-lowest in the Atlantic region, and we offer millions of dollars in scholarships and awards. 
Tuition
$6,390 per year, based on 30 credit hours ($639 per 3 credit course).
International students pay $7,470 per year in addition to full-time student tuition.
For a complete breakdown of part-time or full-time study as a student in the Faculty of Science, visit our Tuition and Fees page.
Scholarships and Awards
UPEI supports you and your educational goals. We administer millions of dollars in scholarships and awards to our undergraduate and graduate students every year. Depending on your faculty or program, and year of study, you may be eligible for available awards.
Search the complete list of scholarships for information and application forms. 
Celebrating Student Achievement
Including Guaranteed Entrance Scholarships and Academic Excellence Awards, these awards recognize the academic achievements of all students who meet the eligibility criteria while studying towards their first undergraduate degree.
Visit the Scholarships site for complete information.
Your mentors. Our professors.
UPEI has about 250 faculty—exceptional scholars, teachers, and mentors, with more being hired each year as we open new, progressive, and unique programs. But the story isn't just in the numbers. It's in the quality of our people. Award-winning faculty from around the globe have made UPEI home. Here, you'll learn directly from these world-class professors and researchers in small classes where you'll have easy access to them.
Other UPEI programs you might like