Studies in French at UPEI
Together with English, French is one of two official languages in Canada and outside of Canada it is spoken in Europe (France, Belgium, Switzerland, Luxembourg, Monaco), as well as in over 20 African countries.
The study of French language and Francophone cultures complements a variety of other subjects in Arts such as History, Philosophy, English or Anthropology, Sociology, Political Studies, and Psychology but also studies in Business for students who intend to work with a Francophone market.
French language skill sets are highly sought after in the labour market and our program helps prepare students for further academic study, research, and the world of work in general.
What you'll learn as a French student
How to speak, write, and interact in French
Cross-cultural awareness, relating language to social, cultural, and historical contexts
Local and global perspectives, working effectively with individuals from diverse backgrounds
Communication skills to learn and develop the complexities of additional languages
Strategies for presenting information in speech, writing, and social contexts
Research skills including data collection, exploiting digital resources, and compiling and comparing information
Critical thinking
Abilities in interpreting spoken and written language within various contexts, identifying patterns and comparing interpretations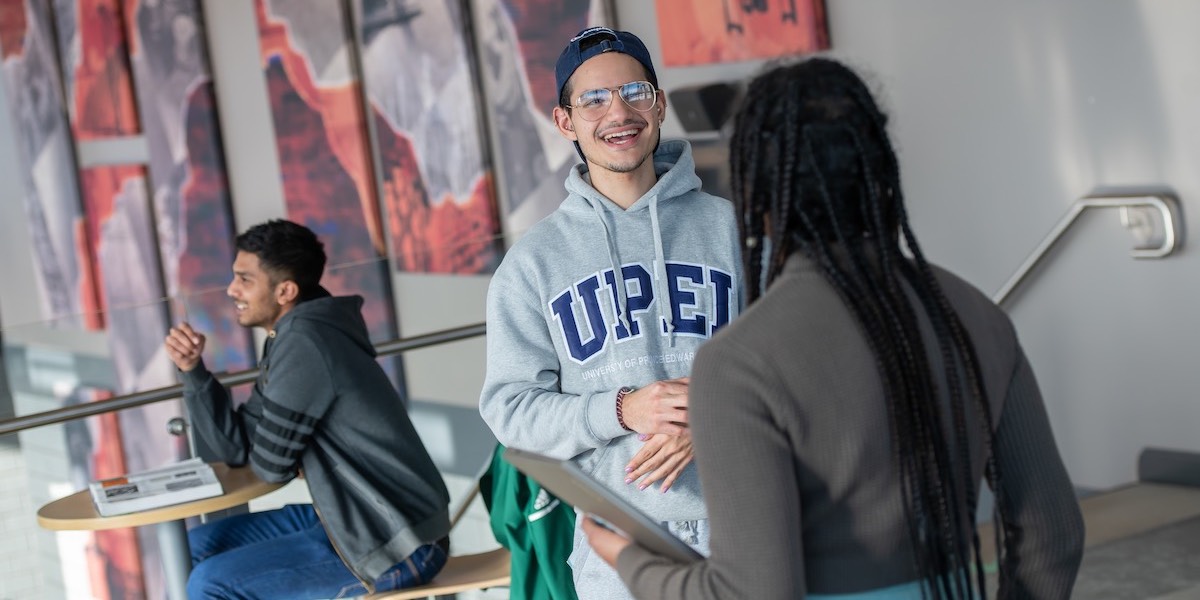 At UPEI we focus on
small size classes with individual attention for each student
developing oral skills through labs and conversation classes which accompany the courses (the department usually welcomes a Language Assistant from France to lead conversation classes)
organizing activities in French outside regular class time to create opportunities for French communication and a strong sense of community among students and professors.
Students in UPEI's French program have the opportunity to be hired as lab assistants, offering valuable teaching experience.
Need more information about French?