Canadian Psychological Association grants UPEI PsyD program accreditation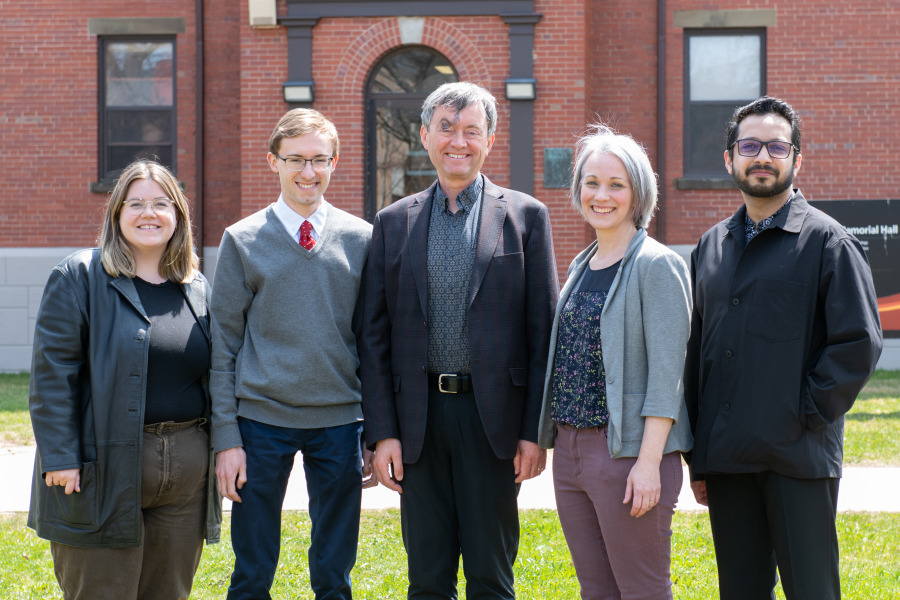 The University of Prince Edward Island's four-year doctor of psychology (PsyD) in clinical psychology program has been granted accreditation for a three-year term by the Canadian Psychological Association (CPA).
UPEI announced the creation of the PsyD program in the spring of 2018 and accepted the first students—six in total—in the fall of 2019. All of those students are now doing their fourth-year 12-month internships across Canada and are expected to graduate in the fall of 2023.
Currently, there are 30 students in the program, including the original six students, said Dr. Philip Smith, professor of psychology and director of clinical training for the program. Eight new students are now accepted each year. For the places available in 2023, 104 applications were received—a testament to the strength of the program.
"Success in the accreditation process reflects contributions from the long-established Department of Psychology faculty and staff at UPEI, six new clinical psychology faculty who have joined us beginning in 2018, supervising psychologists and staff at our Psychology Training Clinic on campus, supervising psychologists and practicum sites in the community, and, of course, our students who continue to play an important role in strengthening the program. Colleagues across the University as a whole have recognized and supported the value of clinical psychology education and training, creating an environment for the program to thrive."
Achieving accreditation is no easy feat, said Smith. The process considers factors such as a program's philosophy, mission and model of training, faculty, practicum training, curriculum, resources, and diversity in faculty and students in support of meeting core competencies in clinical psychology.
UPEI's program was designed to meet the CPA's accreditation standards, with an extensive review of other programs and consultations from leaders in clinical psychology education in Canada and the United States prior to the first students arriving in 2019. 
Faculty members began working on accreditation shortly after the program began, he said. In the fall of 2021, Dr. Jason Doiron, then director of clinical training, submitted an extensively documented accreditation self-study to the CPA. In the fall of 2022, three external experts appointed by the CPA Accreditation Panel conducted a site visit. The panel reviewed the file at its semi-annual meeting and, on April 30, accredited the program for an initial three-year term, starting from the October 2022 site visit.
"Congratulations to the Doctor of Psychology program on this milestone achievement," said Dr. Sharon Myers, interim dean of the Faculty of Arts under which the program falls. "The accreditation of the PsyD degree bears witness to its professional rigour and exacting standards, and to the excellent quality of psychologists it will graduate. This was a team effort involving faculty, staff, and students, and they deserve much praise for their smart and dedicated efforts."
Dr. Greg Naterer, vice-president academic and research at UPEI, also extended his congratulations on the program earning accreditation.
"On behalf of UPEI, I congratulate our psychology colleagues on achieving this important milestone," said Naterer. "Accreditation is a testament to the high quality of the program and the exemplary dedication and hard work of our faculty and staff. It further builds UPEI's reputation of excellence in its academic programs."