Your search has returned no results.
Welcome to the 2021–2022 Academic Year!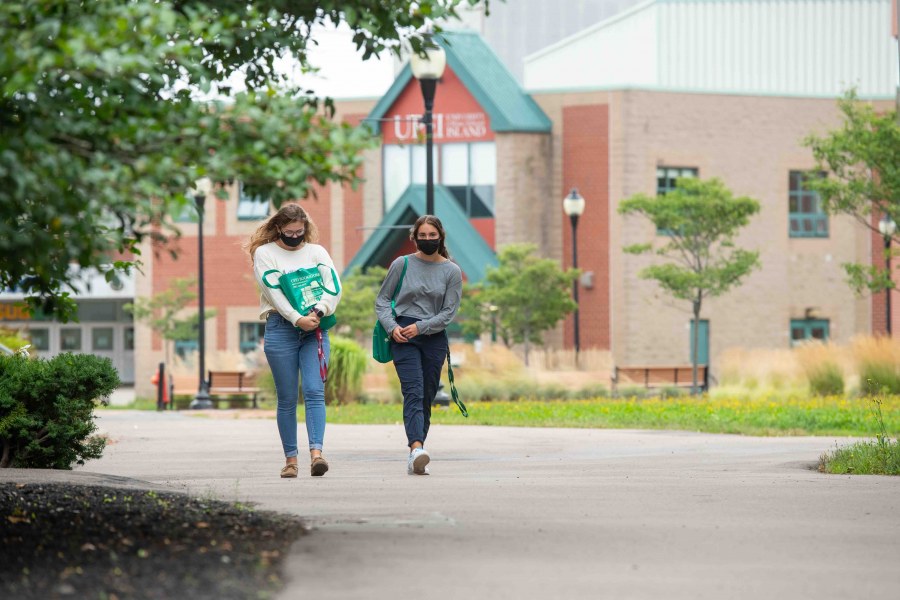 The following message from the President and Vice-Chancellor of the University of Prince Edward Island is being shared with the University community on upei.ca.
Dear Members of the University Community,
Welcome to our beautiful campus for the beginning of the 2021–2022 Academic Year. I extend a special welcome to all students, whether here on Prince Edward Island, across Canada, or around the world. 
While we have taken every step possible this year to increase the number of in-person activities, resulting in many more students being on campus, we recognize that only 75 per cent of classes are in-person. For those students who have online courses but are on PEI, I encourage them to come to campus for other types of face-to-face interactions including meeting with professors and classmates, studying in the library, and taking part in extracurricular activities. We also realize that some students will only be able to join us later in the academic year or will continue to learn remotely; however, our University is committed to supporting all students in their academic and personal success, regardless of their circumstances.
I thank students for choosing UPEI, where we strive every day to create a welcoming and safe environment. In response to the evolving COVID-19 pandemic and the spread of the Delta variant, UPEI has recently introduced heightened measures for mask-wearing and vaccinations. There have been several updates, but please know that we want to ensure the campus is as safe as possible and, therefore, often need to respond quickly to changing conditions. I encourage you to read the most up-to-date COVID-19 information on our "Safe Return to Campus 2021" web pages, where you will find links to our operational plans and various protocols.
One important event related to campus safety is the free, walk-in UPEI COVID-19 Vaccination Clinic being hosted by the UPEI Health and Wellness Centre on Friday, September 10, 2021, from 9 am–3 pm in McMillan Hall at the W.A. Murphy Student Centre.
I am so proud of how our Recruitment and First-Year Advisement team has adapted to the 2021 context and has organized what was once a week of only in-person New Student Orientation activities to a month-long hybrid of in-person and virtual events for NSO 2021. This year we have expanded NSO to include second-year students who were not physically on campus last year. Participating in extra-curricular activities is a great way to have fun, make a difference, and build friendships that last a lifetime.
At UPEI, we embrace and respect one another because of our differences. Our faculty and staff work very hard to create safe, inclusive spaces, whether on campus or online. University is not a journey that students need to take alone and we have numerous departments and resources that are dedicated to student success. These include the UPEI Health and Wellness Centre, Counselling Services, Accessibility Services, International Student Office, the Mawi'omi Centre, the Chaplaincy Centre, the Campus Life program, the Student Diversity Office, Work-Integrated Learning, Career Services, Robertson Library, and many more. I encourage all students to reach out and explore the many different networks UPEI has created to support an excellent university experience.
This September, UPEI will mark the first official National Day for Truth and Reconciliation. The Government of Canada recently passed legislation to make September 30th a federal statutory holiday, as part of its commitment to reconciliation and ensuring that the tragic history and ongoing legacy of residential schools is never forgotten. UPEI shares this commitment, and this day will provide an opportunity for members of the University community to recognize and commemorate the legacy of residential schools. This may present itself as a day to quietly reflect or participate in a community event. The University will be closed for regular operations and there will be no classes on Thursday, September 30, 2021.
I look forward to another year of working with faculty and staff, and would like to take this opportunity to thank them for their dedication in creating a learning environment, whether in-person or online, that ensures the success of our students. I am confident we will have many things to celebrate and many possibilities to explore, helping us to achieve our vision of being a leader in delivering outstanding learning opportunities that encourage students to develop to their full potential in both the classroom and the community.
I wish faculty, staff, and students the very best for an amazing and successful academic year at UPEI.
Best wishes,
Alaa