Your search has returned no results.
Examining European society and culture
The Medieval and Renaissance Studies (MARS) program is an interdisciplinary minor that invites students to examine European society and culture from Late Antiquity to 1700 from a series of diverse perspectives. It was during this exciting period that a distinctly European civilisation was forged. It was an age of faith—but also an age of brutal violence. It was a period of rigid stratification, but one which saw people chaffing to break social and cultural boundaries. Most people were illiterate, but it saw the production of some of the greatest treasures of European art and literature. It was the age of the original information revolution.
Drawing upon the resources of a range of UPEI departments, the minor will invite students to examine and investigate the dynamics and tensions inherent in this crucial period, and to understand how these were expressed across different social and cultural fields. In so doing, students will gain a richer understanding of the origins and meaning of many familiar modern ideas and institutions that have their roots in this period. But in addressing historical problems from an interdisciplinary, cross-cultural and trans-national perspective, students will be able to imagine new answers to some of the problems facing today's society.
Declaring a Minor
Current students can declare a minor in this program through their myUPEI account.
A minor in Medieval and Renaissance Studies will be recognized when a student has completed 21 semester hours in Medieval and Renaissance courses, including History 2010 and six other courses from at least three different departments. At least one course must be at the 4000 level.
The following courses would all be eligible to be counted towards the minor. Not all courses listed are available in any given year.
Classics 1010: Latin 1
Classics 1020: Latin 2
English 2550: Introduction to Shakespeare
English 2560: Shakespeare in Film and Media
English 2750: Arthurian Literature
English 3560: Renaissance Literature
English 3570: Renaissance Drama
English 3580: Milton
English 3720: Chaucer
English 3750: Middle English Literature
English 3780: The Medieval Book
English 4550: Advanced Studies in Early Modern Literature
English 4750: Advanced Studies in Medieval Literature
Fine Arts 2120: Medieval Art
Fine Arts 3010: Renaissance Art
French 4010: Renaissance Literature
French 4020: Le moyen-age
History 2010: European Civilization 500 BC-1648
History 3030: Power, Culture and Consumption: The Renaissance in Italy
History 3050: Martyrs, Marauders, Clerics and Kings: The Culture of the European Middle Ages
History 3100: Tudor England – 1485-1603
History 3110: Science Magic, Witchcraft and the Occult in Pre-modern Europe
History 4040: Monsters, Gold, and Glory: Travel, Trade, and the Problem of Discovery in Premodern Europe
History 4050: Crusades and Crusading
Philosophy 2480 (RS 2840): Introduction to Medieval Theology and Philosophy
Religious Studies 3760: Thomas Aquinas and the Thomistic Tradition
Spanish 4050: The Legacy of the Spanish Mystics
Spanish 4070: Spanish Medieval Literature
Spanish 4150: Cervantes' Don Quixote and the Formation of the Modern Novel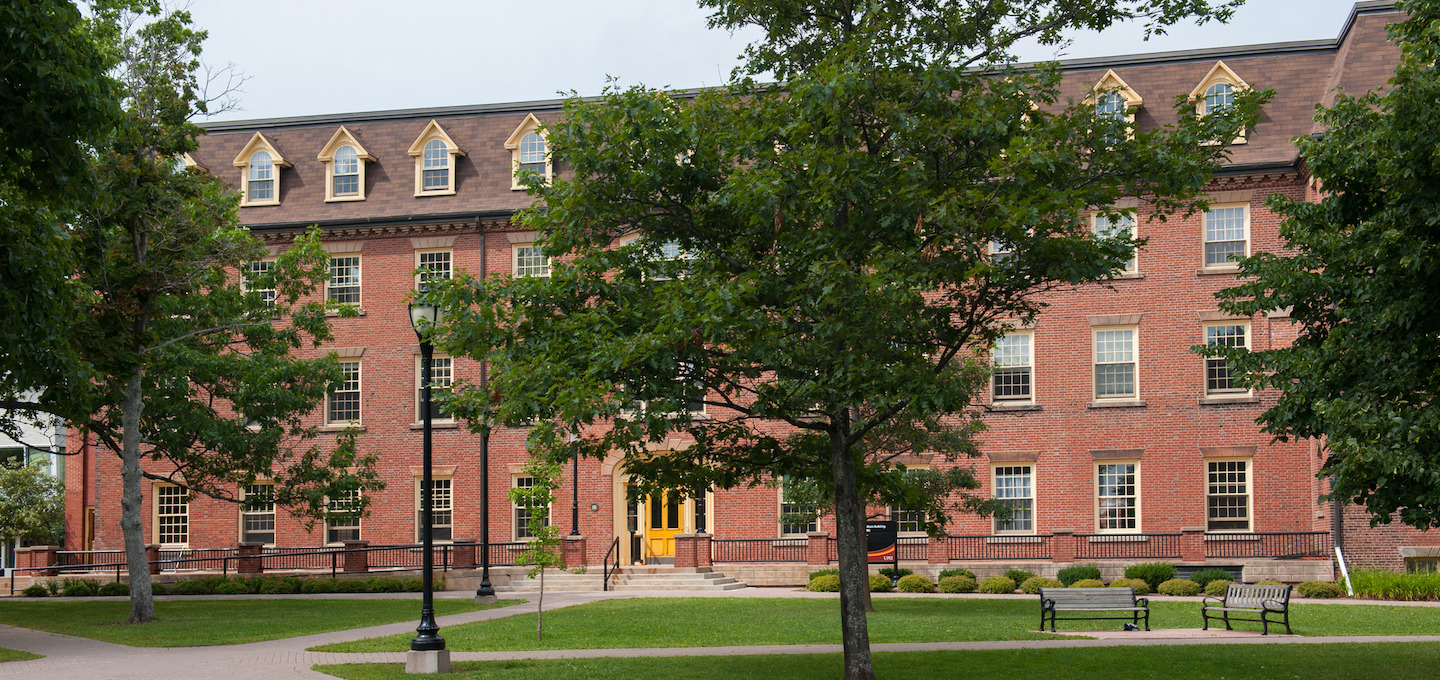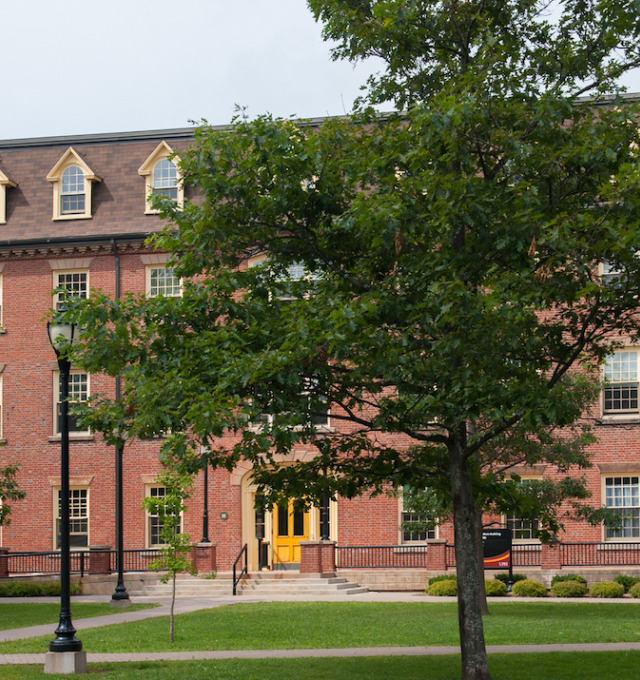 What can you do with an Arts degree? Anything you want!
UPEI provides a solid education in the liberal arts, committed to rigorous study and inquiry, belief in the value of knowledge, lifelong capacity-building, and the development of the whole person.
What's Required for Arts Admission?
High School Graduates
Canadian High School Equivalency Chart
Successful completion of Grade 12 examinations in a University Preparatory Program with an overall average of at least 70% (75% for Quebec Secondary V students) in the following subjects:
English;
one Social Studies or Language;
any 3 other academic courses. Grade 12 math recommended.
Note: Grade 12 Math is a prerequisite for some 1st year Arts courses.
Please refer to the UPEI Academic Calendar for complete admissions information.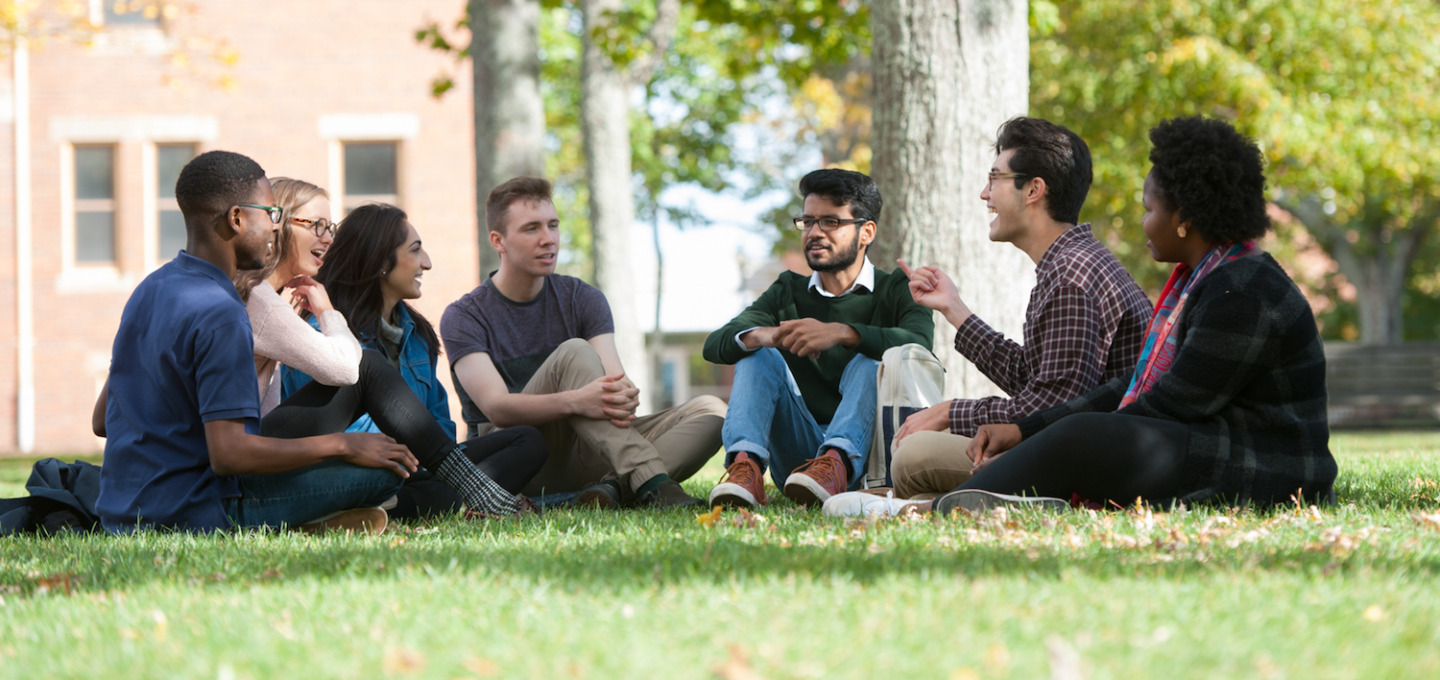 Millions in scholarships and awards
Each year we award over 3,000 scholarships and awards to qualified students. Our comprehensive program—valued at over $8 million—includes some awards that are equal to full tuition and renewable!
Faculty of Arts Programs Tuition
UPEI's undergraduate tuition is the second-lowest in the Atlantic region, and we offer millions of dollars in scholarships and awards.
Tuition
$6,390 per year, based on 30 credit hours ($639 per 3 credit course).
International students pay $7,470 per year in addition to full-time student tuition.
For a complete breakdown of part-time or full-time study as a student in the Faculty of Arts, visit our Tuition and Fees page.
Scholarships and Awards
UPEI supports you and your educational goals. We administer millions of dollars in scholarships and awards to our undergraduate and graduate students every year. Depending on your faculty or program, and year of study, you may be eligible for available awards.
Search the complete list of scholarships for information and application forms.  
Celebrating Student Achievement
Including Guaranteed Entrance Scholarships and Academic Excellence Awards, these awards recognize the academic achievements of all students who meet the eligibility criteria while studying towards their first undergraduate degree.
Visit the Scholarships site for complete information.