Your search has returned no results.
Understanding the world's small islands
Island Studies is an interdisciplinary program designed to promote an understanding of selected features of the world's small islands, including their geographies, ecologies, cultures, political systems, histories, and societies.
The Island Studies program has three primary goals:
first, to engage students in an emerging, international academic discussion of islands' distinctive characteristics, challenges, and opportunities;
second, to study Prince Edward Island as a specific example of an island bearing these characteristics and playing out these challenges and opportunities;
and, third, to study islands in a comparative and international framework.
Prince Edward Islanders may call PEI "the Island," but they know that their island shares the world's seas with many small islands. Each sea-bound stretch of land faces its own particular challenges, but international discussions among the world's island peoples continue to reveal many characteristics that islands share.
The interdisciplinary Minor in Island Studies at the University of Prince Edward Island allows students to study some of the specific characteristics of islands. Some courses focus on one island — Prince Edward Island — but that one island is understood within an international, comparative framework, among other small islands whose differences and similarities offer limitless lessons.
Lessons from small islands come from many disciplines — from geography, sociology, education, and political studies; from biology and physics; from English and history. As an interdisciplinary program, UPEI's Minor in Island Studies encourages students to make critical connections among studies from diverse fields to expand their knowledge of islands.
The University of Prince Edward Island is uniquely placed to offer Canada's only Minor in Island Studies. The University already houses the Institute of Island Studies, one of the world's leading small islands research and public policy institutes. The academic program in Island Studies balances the University's traditional strength in researching and teaching Prince Edward Island topics with its increasing reputation for advancing international island studies.
Declaring a Minor
Current students can declare a minor in this program through their myUPEI account.
A minor in Island Studies consists of twenty-one (21) semester hours of credit taken from the list of approved courses, and including Island Studies 2010. Among the elective courses, students must complete at least two courses (six semester hours) specific to Prince Edward Island and at least two courses (six semester hours) which are comparative. Students intending to complete a minor in Island Studies are encouraged to complete Island Studies 2010 early in their course of studies. Students minoring in Island Studies must choose at least 4 courses in subject areas other than those in which they are majoring.
Electives
Prince Edward Island Courses
Biology 2220 - General Ecology
Biology 3270 – Field Coastal Ecology
Biology 3910 – Marine Biology
Economics 2420 – The Economics of Tourism
English 3310 - Literature of Atlantic Canada
Environmental Studies 1010 - Introduction to Environmental Studies
Environmental Studies 2310- Island Environmental Histories 
History 3310 - History of PEI - Pre-Confederation
History 3320 - History of PEI - Post Confederation
History 4890 - 20th Century PEI
Modern Languages 4430 - Culture et litterateur Acadiennes I
Philosophy 3710 - Community-based Inquiry in Agriculture and Globalization
Political Science 2020 - The Politics and Government of Prince Edward Island
Comparative Courses
Acadian Studies 2010 - Introduction to Acadian Studies
Anthropology 3320 - Knowledge and Culture
Biology 4520 - Biogeography and Macroecology
Business 3730 - Tourism Management
Business 4550 - Sustainable Tourism Development
Economics 2120 - Regional Economics
Economics 3310 - International Trade
Economics 3410 - Economic Development Theory
Education 4630 - Culture and Society in Education
English 3420 - Fiction from Ireland
Environmental Studies 3340 - Environmental Stresses on Island Communities
Environmental Studies 4110 - Environmental Governance and International Relations
History 2310-2320 - The Atlantic Region
Latin American Studies 2120 - Mexico and the Caribbean
Philosophy 2030 - Environmental Philosophy
Political Science 2820 - Introduction to International Politics
Political Science 2330 - Political Geography
Political Science 3620 - Comparative Politics of Latin America and the Caribbean
Political Science 4140 - Public Policy in small Island Jurisdictions
Political Science 4450 - Political Economy of East and Southeast Asia
Sociology/Anthropology 2420 - Peoples of Oceania
Sociology/Anthropology 3740 - Tourism
Notes
Other courses not specifically focused on islands may, with prior approval of the instructor, the Co-ordinator of Island Studies, and the Dean of Arts, be credited toward an Island Studies minor. In such a case, the students will complete substantial individual work on topics related to islands.
Students minoring in Island Studies must choose at least 4 courses in subject areas other than those in which they are majoring.
Students who have taken ENV-4110 for credit cannot take IST-6190 for credit.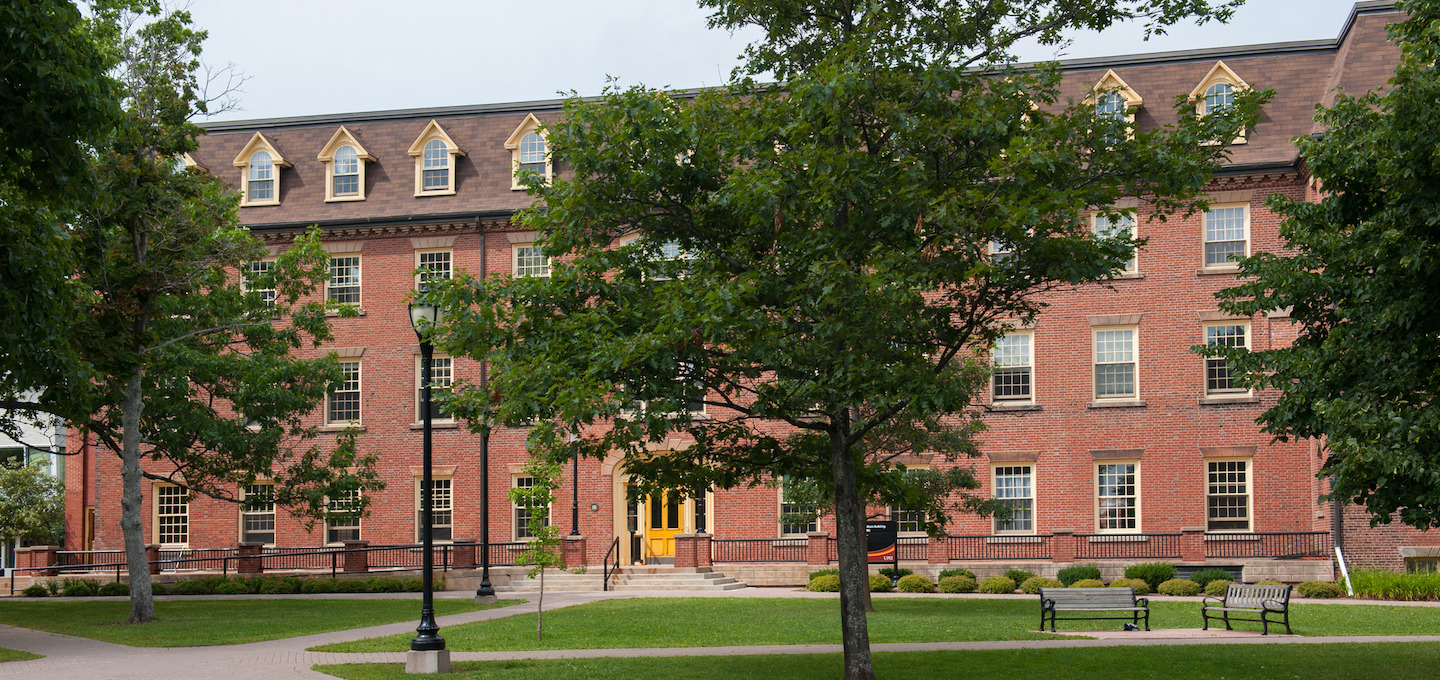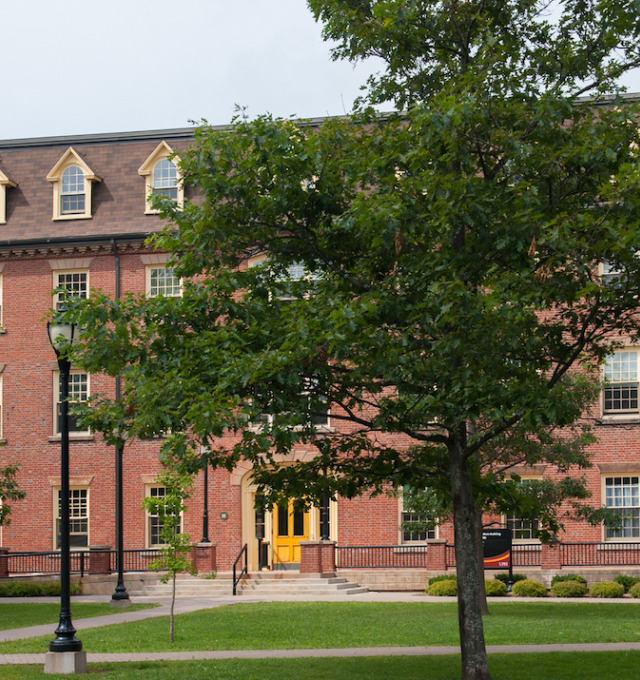 What can you do with an Arts degree? Anything you want!
UPEI provides a solid education in the liberal arts, committed to rigorous study and inquiry, belief in the value of knowledge, lifelong capacity-building, and the development of the whole person.
What's Required for Arts Admission?
High School Graduates
Canadian High School Equivalency Chart
Successful completion of Grade 12 examinations in a University Preparatory Program with an overall average of at least 70% (75% for Quebec Secondary V students) in the following subjects:
English;
one Social Studies or Language;
any 3 other academic courses. Grade 12 math recommended.
Note: Grade 12 Math is a prerequisite for some 1st year Arts courses.
Please refer to the UPEI Academic Calendar for complete admissions information.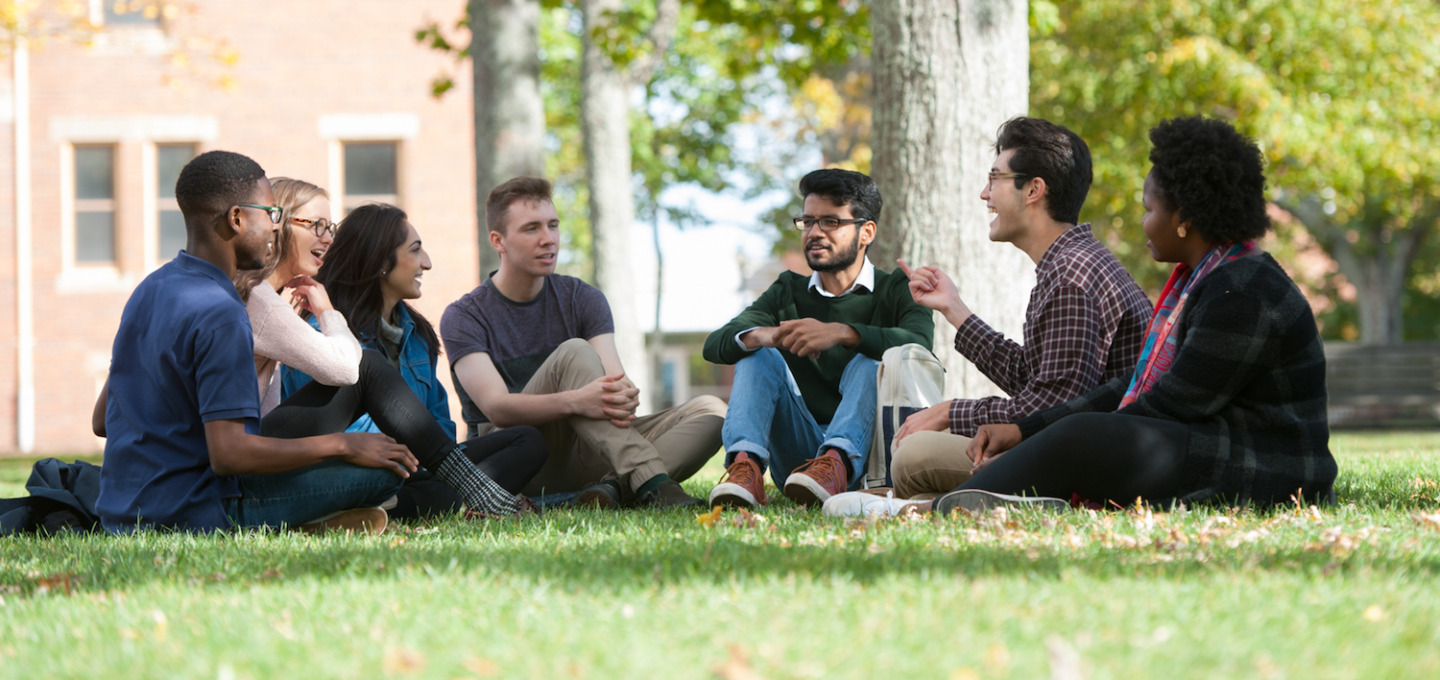 Millions in scholarships and awards
Each year we award over 3,000 scholarships and awards to qualified students. Our comprehensive program—valued at over $8 million—includes some awards that are equal to full tuition and renewable!
Faculty of Arts Programs Tuition
UPEI's undergraduate tuition is the second-lowest in the Atlantic region, and we offer millions of dollars in scholarships and awards.
Tuition
$6,390 per year, based on 30 credit hours ($639 per 3 credit course).
International students pay $7,470 per year in addition to full-time student tuition.
For a complete breakdown of part-time or full-time study as a student in the Faculty of Arts, visit our Tuition and Fees page.
Scholarships and Awards
UPEI supports you and your educational goals. We administer millions of dollars in scholarships and awards to our undergraduate and graduate students every year. Depending on your faculty or program, and year of study, you may be eligible for available awards.
Search the complete list of scholarships for information and application forms.  
Celebrating Student Achievement
Including Guaranteed Entrance Scholarships and Academic Excellence Awards, these awards recognize the academic achievements of all students who meet the eligibility criteria while studying towards their first undergraduate degree.
Visit the Scholarships site for complete information.
Your mentors. Our professors.
UPEI has about 250 faculty—exceptional scholars, teachers, and mentors, with more being hired each year as we open new, progressive, and unique programs. But the story isn't just in the numbers. It's in the quality of our people. Award-winning faculty from around the globe have made UPEI home. Here, you'll learn directly from these world-class professors and researchers in small classes where you'll have easy access to them. 
Read about your professors to learn more.
---