PhD Graduates
Gabriela Arias de Sanchez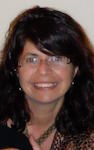 Gabriela Arias de Sanchez is a doctoral funded student from the Canadian Social Sciences and Humanities Research Council (SSHRC). She is also an instructor at the UPEI Family Science Department and in the Master of Professional Education in Early Childhood Education at Western University, Ontario.  Gabriela holds a Bachelor of Early Childhood Education from the University of Rio Cuarto (UNRC), Argentina and a MEd from the University of Prince Edward Island. Gabriela has worked for more than 25 years in the early years field, as an educator, director, researcher, and coordinator of various undergraduate early childhood programs in both Argentina and Canada. Her research interest includes curriculum and teaching approaches during the early years, particularly in mathematics. She is currently investigating the use of language in mathematics education from constructivist and linguistic theoretical perspectives.
Mary MacPhee
Mary MacPhee completed her PhD in Educational Studies in May, 2018. Her dissertation addressed the the experience and involvement of non-francophone parents who have chosen French language schools for their children. She has suggested policies and practices as well as a differentiated parent involvement model to enhance parent involvement when parents are not proficient in the language of the school. Her interests also include French minority language and French second language education as well as yoga and martial arts for personal development.
Alaina Roach O'Keefe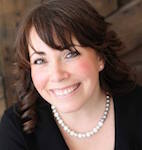 Dr. Alaina Roach O'Keefe recently completed her PhD in Educational Studies with the Faculty of Education. Her background includes a Bachelor of Science with an Honours in Psychology; a Bachelor of Education Specializing in the Early Years; a Masters in Applied Health Research. Alaina's experiences as an educator and researcher over the last decade range from the Early Childhood and K-12 systems to post secondary education as an Early Literacy Specialist at the PEI Department of Education and Early Childhood Development, Research Analyst for both government departments of Tourism PEI and Health PEI, sessional instructor in the Faculty of Arts and Faculty of Education at UPEI, and as a Learning Manager at Holland College in the Early Childhood Education and Care program. Alaina's research interests include both quantitative and qualitative projects in family literacy, Multiliteracies, health systems, strategy and performance, assessment, play as learning, inclusion, and action research in professional learning communities. She is employed full time with the Public Service Commission and her work involves planning, developing and implementing leadership, learning and development strategies for civil service employees; defining and analyzing human resource metrics to monitor and evaluate human resource strategies; and leading corporate initiatives for employee engagement, succession planning, and talent management.
Current Students
Amanda Brazil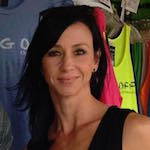 Amanda Brazil's research areas are also all areas which she is passionate about. These include corrections, Aboriginal corrections, mental health, social justice and marginalized populations. Amanda has also worked in program development and adult education. She is in the residency year of her program and very excited to be started on her PhD journey. Amanda is currently working for the Canadian Mental Health Association - PEI Division as Director of Programs and Policy and is a volunteer firefighter with Crossroads Fire Department.
Olive Bryanton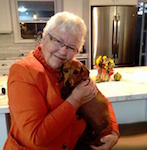 Olive Bryanton is in her third year of the PhD program and has recently completed the comprehensive portfolio. Olive's passion continues to be ongoing education, critical social theory, older adult learning, her dog and travel.
Valerie Campbell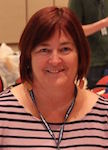 Valerie is very passionate about the ethics of research, in particular when the research involves young people and online spaces. Having completed fieldwork in all four Atlantic provinces, Valerie is in full writing mode and plans to graduate in 2019.
Brittany Jakubiec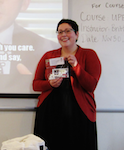 Brittany Jakubiec is a doctoral candidate in the Faculty of Education researching how LGBTQ youth in Prince Edward Island come to understand their gender and sexual identities. Brittany is currently writing her dissertation and teaching as a sessional at UPEI. 
Tim McRoberts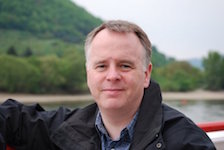 Upon entering the dissertation phase within the PhD in Educational Studies program, Tim remains interested in exploring adult learning during times of change. Through applied phenomenology, he hopes to uncover a deeper awareness of learning for administrative leaders in relation to the evolving post-secondary student population in Canada.
Selvi Roy
Selvi is focused on "Students' Agentic Engagement Within Project-Based Learning" and is currently in the dissertation phase. This study stems from her passion for education and all round development of learners. Personally and professionally she is deeply committed to inclusion, social justice, and empowerment.
Charlene VanLeeuwen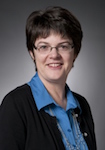 Charlene started her doctoral studies in 2014. She is an instructor and Field Placement Coordinator for the Family Science and Child and Family Studies programs at UPEI. She has been involved in the SoTL in Family Science for a number of years and is particularly curious about students' learning through field placement experiences. She has combined this with her interest in international development through her research collaborations with colleagues in Kenya and now through her doctoral research.