State-of-the-art chemistry in an interactive environment
Central to most fields of science, chemistry helps us to understand a range of topics including environmental issues, drugs and medicine, production of plastics and other materials, and nutrition. A fundamental understanding of chemistry is also important and interesting for its own sake. There is a great demand for chemists in many industries and government agencies. In fact, the chemical industry in Charlottetown and the rest of Canada is a booming business.
At UPEI we focus on providing truly excellent undergraduate and graduate programs while carrying out innovative chemical research. Our four-year BSc Honours, Majors, Minors, and Master's degrees are accredited through the Canadian Society for Chemistry. There is a tremendous sense of excitement in both teaching and research in Chemistry at UPEI.
The department is located in the K. C. Irving Chemistry Centre, which is fully equipped with dedicated research labs, undergraduate teaching labs, student computer room, and "smart" classrooms. We have a very active Chemistry Student Society, which organizes Chemistry Open Houses, fundraising barbecues, golf days, and other social events.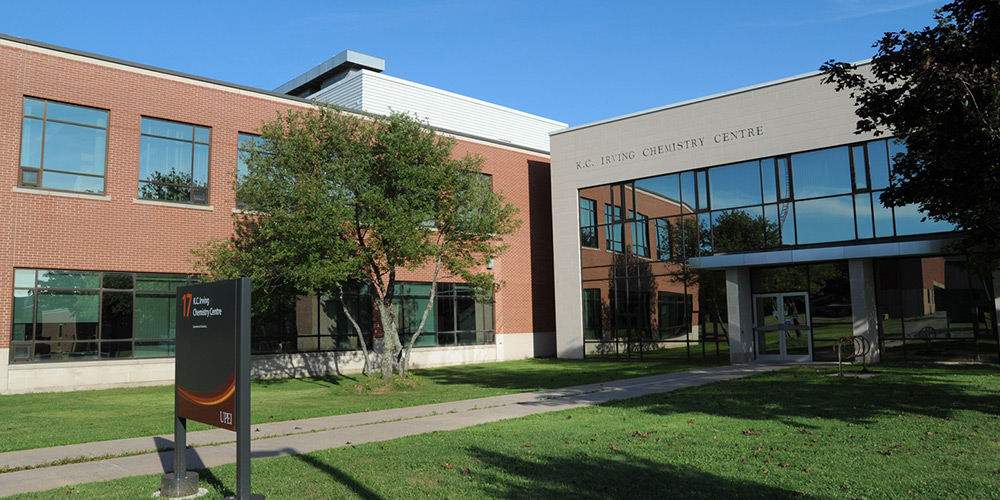 Need more information about Chemistry?