Your search has returned no results.
Welcome to the Off-campus Housing Office! We're here to help our students find housing availability outside our UPEI residence and homestay options. 
While we cannot guarantee suitable accommodations for all students, we provide links to many rental listings and opportunities for accommodation operators to list their available properties.
Begin your housing search
Start by completing our UPEI Students Seeking Housing form. You may also check our Available Properties worksheet for other accommodations.
Please note: You must log into your upei.ca email account to complete the form and view the worksheet. If you are logged into a personal Google mail account, you must switch accounts.
Dutch Inn accommodations
The Dutch Inn will be rented solely to UPEI students from September to April, and is a welcoming community and a great place to meet other students.
Read more in our Dutch Inn FAQ
If you wish to reserve accommodation at the Dutch Inn, follow these two steps:
Submit a housing application through UPEI's erezlife website (UPEI credentials required)
Complete the UPEI Dutch Inn Residence Life Agreement and forward the completed form to offcampushousing@upei.ca.
List a property
If you're a property owner, accommodation operator, or property manager and would like to add your accommodations to our list, please complete this form.
If you are looking to provide accommodations, transportation, and meals as a UPEI Homestay host, please visit the UPEI Homestay website.
Rental agreements and your rights
Rental agreements
Whether you are a student or a property owner, make sure you have an official rental agreement. Here is a Standard Form Rental Agreement provided by the Island Regulatory and Appeals Commission (IRAC).
Tenant rights
Read more about Renting on PEI from the Community Legal Information Association of PEI website.
Read more about tenant rights on the Tenant Support Centre website.
Other housing options
If you're looking for accommodation with UPEI Residence Services, visit the Residence Services website.
If you're a student interested in living with a homestay family, visit the UPEI Homestay website.
Students can also contact a third-party host family with the Canada Homestay Network.
Places4Students.com also lists available local properties for students.
Important details for incoming students
Please ensure you secure housing before leaving your home country or province
Estimated costs for off-campus apartment rentals (excluding food) $850–$1,000 a month
Estimated room rentals in a shared home are from $500–$650 a month
If you are arriving early (before your check in/move in date) you can:
UPEI's International Student Office will arrange student volunteers to greet you at the airport. Our airport greeter service has some restrictions (for example, we cannot meet people after 12:30 am, and require sufficient time to arrange for a greeter to pick you up). Please refer to the Request airport meet and greet form for more details.
Living off campus means you may need to take public transportation if you are a little further than walking distance. Visit the T3 Transit website for bus schedules, or to contact them for assistance. Your UPEI student fees cover a UPASS, allowing students to use the T3 Transit system with your student IDs. 
Need a ride to the grocery store, to the airport, to school before classes, a ride home after, or anything in between? If you are a UPEI student in need of a drive for any service you can think of, the Panther Patrol is here for you. Read more about the UPEISU's Panther Patrol.
---
Contact us: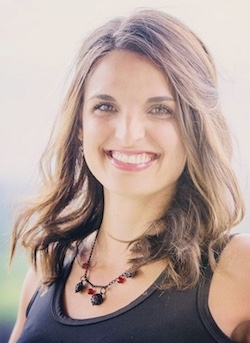 My name is Chelsea Almeida and I am a graduate of UPEI's Class of 2012. I enjoyed my time as a student on campus, with its small class sizes and such a welcoming community—UPEI feels like home. I moved on to the University of Victoria and graduated with a degree in social work in 2013. I worked alongside adolescents and adults in mental health and addictions, and assisted seniors in the home care field.
Previous to embarking on my role as the Off-campus Housing Coordinator, I worked in the Registrar's Office here at UPEI. During my time as a student at UPEI, I lived off-campus and understand the challenges that come with off campus housing. I look forward to assisting you in finding accommodations and at the same time continue your connection to the UPEI campus and life.
Chelsea Almeida
Off-campus Housing Coordinator
offcampushousing@upei.ca
902-566-6012
All information on this website is provided "as is" without warranty. UPEI, its officers, employees and agents (collectively "UPEI") are not responsible or liable for any arrangements or agreements made between users of this website ("Users") and off-campus housing providers. UPEI assumes no responsibility for any loss or damage incurred by an individual arising in any way out of the information provided on this website and/or through the Off-campus Housing Coordinator. Users seeking to rent a property are responsible for making appropriate inquiries before agreeing to rent a property. When using off-campus housing providers to secure living arrangements, Users are strongly discouraged from sending money to anyone prior to viewing the location and securing a fully signed written rental agreement. UPEI highly recommends that all users educate themselves in identifying potential rental scams.