Nominations open for AVC's Green Hat Award
The Atlantic Veterinary College is seeking nominations for the College's highest honour
| Atlantic Veterinary College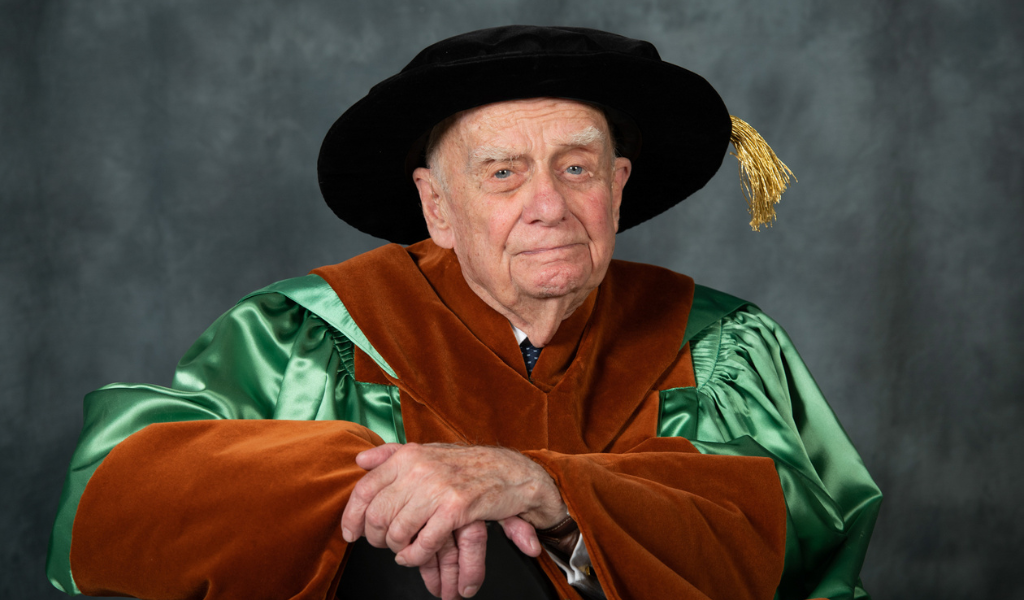 The Atlantic Veterinary College (AVC) at the University of Prince Edward Island is now accepting nominations for the 2023 Honourable Eugene F. Whelan Green Hat Award.  
Established in 2000, the award recognizes individuals who have played a direct role in the growth of the AVC and who have supported the College's vision, reputation, and continued success. It is the greatest honour bestowed by the AVC. The award is named for the Honourable Eugene F. Whelan, Minister of Agriculture for Canada (1972–79 and 1980–84), who played a central role in the development and establishment of the Atlantic Veterinary College.
The 2023 Green Hat Award will be presented on November 28, 2023 at 6:30pm during the Donor and Client Appreciation evening at the McCain Learning Commons at the AVC.
Anyone may submit a nomination. This award primarily acknowledges external stakeholders; however, retired faculty and staff members of AVC may be eligible for this award. Active faculty and staff members are not considered eligible. Completed nominations must be received by October 31, 2023, at 11:59 p.m.
If you are interested in learning more about this award, past award winners, and the terms of reference, or downloading a nomination form, please visit https://www.upei.ca/avc/about/awards-and-honours.
The nomination form and letter of support (nomination package) can be mailed to:
Honourable Eugene F. Whelan Green Hat Award
c/o Dean's Office
Atlantic Veterinary College
550 University Avenue
Charlottetown, PEI
C1A 4P3
Or send the full nomination package to: