UPEI Community Bulletin:  How a strike will impact campus life and operations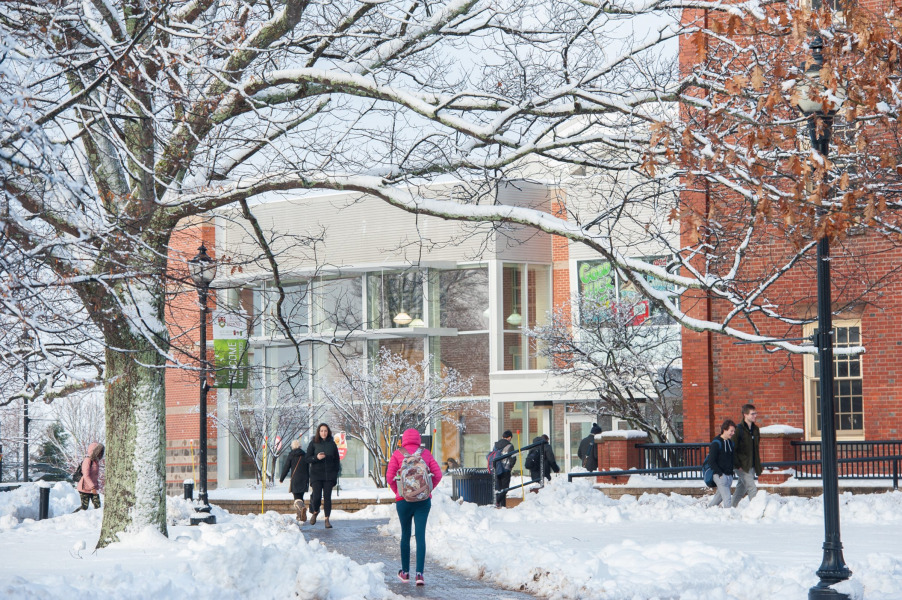 The University of Prince Edward Island remains committed to achieving a collective agreement with the UPEI Faculty Association (UPEI FA) that is consistent with other primarily undergraduate universities in the region and is in the best interests of our students.
The University also remains hopeful that the UPEI FA will not take their members on a strike. As the University awaits a response to our written proposals and/or enter into interest arbitration, it is prudent to be prepared for the possibility of a strike on Monday, March 20, 2023 (the day after the strike deadline set by the UPEI FA).
The University has received a number of questions and concerns from students, staff, and faculty. In the event the UPEI FA commences a strike, an email will be sent to all members of the University community via their UPEI email accounts. The UPEI Labour Relations website—upei.ca/labour—has been recently updated with detailed answers to frequently asked questions and will be updated on a regular basis. This website also includes previous updates and issue briefs. Students and employees should continue to review this site and to monitor their university email accounts.
The following information is being provided to help plan for what to expect if a strike is called:
All teaching including classes, labs, tutorials, and student supervision etc. will cease. Work-related contact with UPEI FA, Bargaining Unit 1 members will also cease during a strike.
 
The campus, residence buildings, and most facilities will continue operations to support students, non-striking employees, and community members.
 
Students, non-striking employees, and visitors are welcome to come to the University campus and can cross the picket line during a strike. You will be able to enter UPEI buildings and access student services. Please note that on the picket line are members of our University community, and we should all continue to be respectful of each other during this period of disruption. We encourage you to exercise patience and caution in crossing any picket line.
 
Picketing employees are legally permitted to ask you to honour their picket line, but without verbal or physical threats, and to picket near University entrances, but they are supposed to keep moving. The striking employees are not allowed to prevent free passage in and out of the campus and/or any University buildings. 
 
All parties are responsible for refraining from illegal behaviour. If you experience problems or are involved in an incident while crossing the picket line, please report this to UPEI Security Services, your supervisor, or Dean's office.
 
Students and non-striking employees will continue to have access to their UPEI email and technological platforms, such as Moodle and myUPEI. Faculty will have access to their email, but not to Moodle.
 
All employees who are not part of the UPEI FA, Bargaining Unit 1 are expected to report for work.
 
Scholarships, financial aid, and international student Immigration, Refugees, and Citizenship Canada (IRCC) status are not affected.
 
Student Affairs will offer activities to enhance the student campus experience and help them recharge during this break in their classroom and lab time. Further information will be sent to students if a strike occurs.
 
Students are encouraged to continue working on their assignments, readings, and research.
 
All campus members are encouraged to practice self-care, respect, and compassion.
The University will do everything in its power to ensure that students have the opportunity to complete their semester. It is premature to determine at this stage what changes, if any, may be required to current deadlines and dates.
Please know that there are supports available for you at this time. If you need assistance, UPEI has a number of resources for students through UPEI Student Affairs, including personal counselling (studentserv@upei.ca), and the International Student Office (irostu@upei.ca). UPEI faculty and staff can access resources on the HR site on myUPEI while eligible employees can call the Employee Assistance Program at 1-800-387-4765 for support.
Just as we did during the COVID-19 pandemic disruptions to our campus, we can work together to navigate this uncertainty with patience, flexibility, and consideration.
Media Contact
Director of Communications and University Relations
Marketing and Communications