Thanks to OCII and ORS, UPEI researchers and graduate students benefit from Mitacs research grants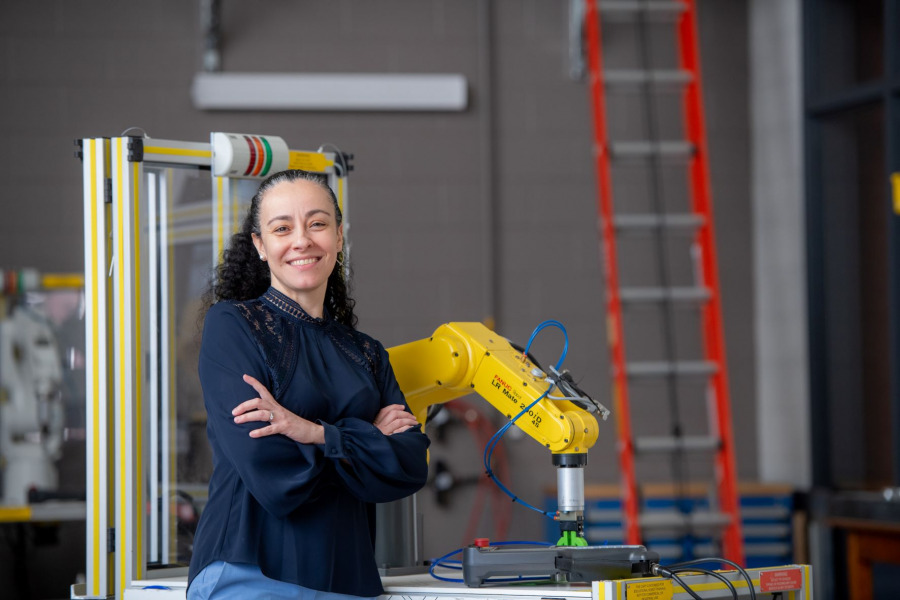 In the past two years, UPEI researchers and graduate students have benefited from more than $2.6 million in grants and paid internships through Mitacs-partnered funding programs, thanks to support from UPEI's Office of Commercialization, Industry, and Innovation (OCII) and Office of Research Services (ORS). 
Mitacs is a non-profit national research organization that, in partnership with Canadian academia, private industry, and government, operates research and training programs that deliver solutions to our most pressing problems. Mitacs programs are avenues for broadening networks for students, research teams, and industry partners and opening doors to new research and partnership possibilities—from the sciences to the humanities. The grants range from long-term multi-year projects to shorter three-month internships, involving local, national, and international opportunities.
OCII has extensive experience preparing successful Mitacs collaborations and has worked with the ORS to streamline the proposal and partner engagement stages. Between 2020 and 2022, Mitacs-funded programs at UPEI have spanned various fields, including engineering, veterinary medicine, computational sciences, climate change, arts, education, and more. 
Graduate and postgraduate students spend up to half their time researching with the partner organization while internships involve industry or not-for-profit partners, providing real-life experience in the students' field of study. Even with the non-industry partner internships, trainees gain hands-on research, mentoring, and formal training opportunities that combine university pursuits and business objectives. 
For example, students and their UPEI supervisors who received Mitacs funding through Canada's Ocean Startup Project and the Lab2Market program learned about the lean methodology, customer validation, pitching, and other essential skills for moving ideas out of a university environment and into the global marketplace.
Not only can these programs give students a foot in the door with future employers, but the industry partners who match Mitacs funding also appreciate getting early access to talented students. In 2021 alone, OCII and ORS helped UPEI students earn 90 paid Mitacs internships across the country.
Mitacs supports undergraduate, masters, PhD, and postdoctoral students through a wide range of programs, including
Accelerate: multiple separate internships each lasting four to six months, with up to three internships for undergraduates, four for master's students, eight for PhD students and up to nine for post-doctoral fellows
Elevate: a two-year professional development fellowship for postdoctoral students, including at least $55K salary or stipend, and access to a multidisciplinary cohort of peers
Globalink: top international students come to Canada for three-month internships at Canadian universities
specialized options like Lab2Market, Entrepreneur International, and other programs
While some applications have already been submitted for 2022, it's not too late to apply. Based on the demonstrated success in the program, OCII and ORS have developed a streamlined process for Mitacs projects. Going forward, Mitacs-funded proposals under partnered programs will be reviewed and supported by OCII and then sent to ORS for submission and approval. Researchers are asked to contact OCII at the outset of a planned partnered project to help ensure a smooth and efficient partnership process. To get started or to strengthen your application, contact OCII at ocii@upei.ca or 902-394-6739.
In the coming months, we will highlight UPEI examples of Mitacs-funded projects in our "Mitacs Moment" series. Our first Mitacs Moment is a project involving UPEI's Dr. Pat Murphy, several graduate students, and industry partner BIOVECTRA.