Your search has returned no results.
Call for nominations for 2021 Atlantic Award of Excellence
The Atlantic Veterinary College is seeking nominations for the 2021 Atlantic Award of Excellence.
| Atlantic Veterinary College
Rachel Cutcliffe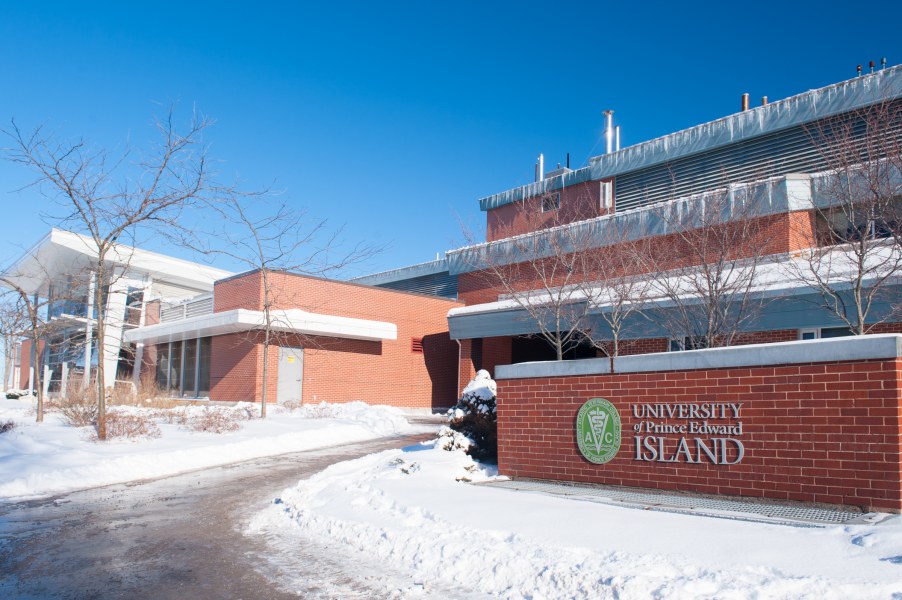 The Atlantic Veterinary College is now accepting nominations for the Atlantic Award of Excellence in Veterinary Medicine and Animal Care.
Established in 2005, the award is presented annually at the Atlantic Provinces Veterinary Conference to a veterinarian (retired or practicing) in Atlantic Canada. It recognizes professionals who have demonstrated exceptional service and contributions to the veterinary profession; exemplify the highest values of compassion, leadership, and dedication to the profession; are active in the community; and/or have made advancements in the profession.
Anyone may submit a nomination. Nominees must be a practicing or retired veterinarian in the Atlantic provinces to be considered for this award. Nominees do not have to be affiliated with the Atlantic Veterinary College at the University of Prince Edward Island. Completed nominations must be received by February 11, 2022, at 11:45 p.m.
If you are interested in learning more about this award, past award winners, and the terms of reference, or to download a nomination form, please visit: https://www.upei.ca/avc/community.
Nominations and letters of support can be mailed to:
Atlantic Award of Excellence Nominating Committee
c/o Dean's Office, Atlantic Veterinary College
550 University Avenue
Charlottetown, PEI
C1A 4P3
Or
Email the full nomination package to:
ATTN: Atlantic Award of Excellence Nominating Committee
avcspecialevents@upei.ca
Media Contact
External Engagement Officer
Atlantic Veterinary College