Your search has returned no results.
UPEI to observe National Day of Mourning on April 28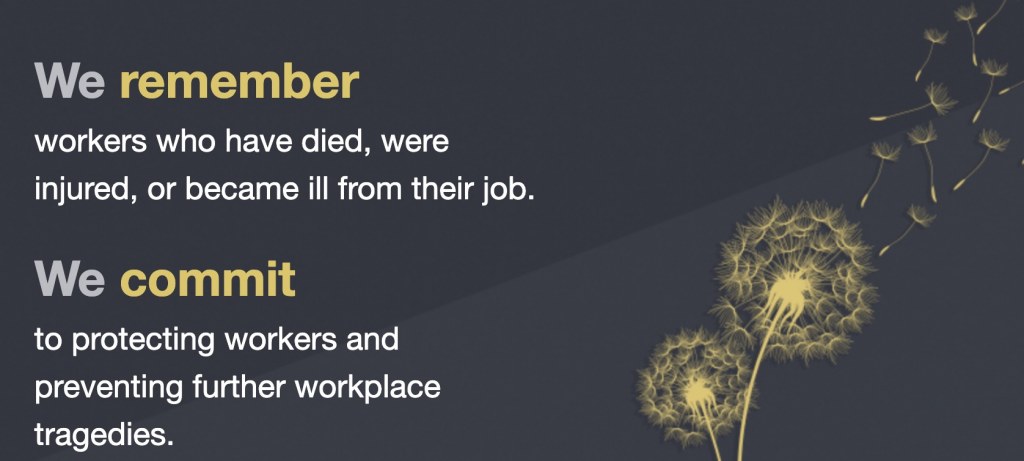 Marked annually in Canada on April 28, the National Day of Mourning (or Workers' Mourning Day) is dedicated to remembering those who have lost their lives, or suffered injury or illness on the job or due to a work-related tragedy.
The National Day of Mourning originated in Canada in 1984 and is now observed annually in over 100 countries. It is not only a day to remember and honour those lives lost or injured due to a workplace tragedy, but also a day to collectively renew our commitment to improve health and safety in the workplace and prevent further injuries, illnesses, and deaths. 
At UPEI, the Health, Safety, and Environment department promotes an internal responsibility system that expects all workplace parties to collaborate on identifying, assessing, and managing all workplace hazards/risks. UPEI Health, Safety, and Environment provides oversight and guidance to ensure compliance with occupational health and safety legislation on PEI. 
The University of Prince Edward Island will observe the National Day of Mourning by flying the flags near Kelley Memorial Building and at UPEI Alumni Canada Games Place at half-mast. 
More information about the National Day of Mourning can be found on the Canadian Centre for Occupational Health and Safety website.