This News Story is more than 2 years old. Links and contact information may have changed.
Stephanie Arnold named an Emerging Thought Leader by WIIS Canada
Women in International Security Canada honours UPEI PhD candidate for her research on climate change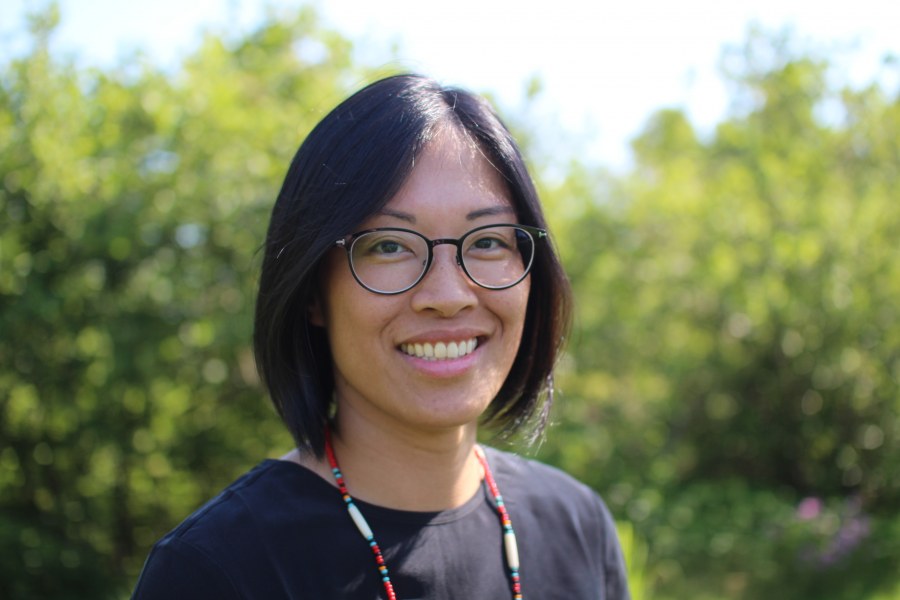 Women in International Security (WIIS) Canada has named UPEI's Stephanie Arnold as one of its Emerging Thought Leaders in the category of climate change. Arnold is a PhD candidate in Environmental Science and conducts research with UPEI's School of Climate Change and Adaptation.
In her profile on the WIIS Canada website, Arnold describes her research:
"As climate change continues at an accelerating rate, pressures on current agricultural systems will intensify unlike ever before. Cropping systems will need to repeatedly adjust to new climate normals to continue supporting food, economic, and social securities."
Arnold points out that most adaptations in agriculture have tended to be reactive in response to large-scale weather events. Her research focuses on applying a flexible, proactive, and dynamic approach that presents growers with sets of possible future actions based on careful observations, calculations, and predictions of climate change over time. She is also studying the use of drone technology in agriculture and building adaptation capacity across the sector.
"This award recognizes Ms. Arnold's leading research in addressing climate change," said Dr. Adam Fenech, her supervisor at UPEI's School of Climate Change and Adaptation. "Her research is also a strong commitment to helping the potato growers of Prince Edward Island in adapting to our rapidly changing climate."
WIIS-Canada is Canada's premier organization advancing women's leadership in the field of international peace and security through research excellence, professional development, mentorship, and networking. WIIS-Canada embraces an inclusive definition of international security and welcomes scholars and practitioners from diverse disciplines and research agendas. WIIS-Canada includes and advocates for Black, Indigenous, and other Women of Colour, as well as all trans, non-binary, and women-identifying scholars and practitioners in global affairs.