This News Story is more than 2 years old. Links and contact information may have changed.
Message from the President: Stage One begins Monday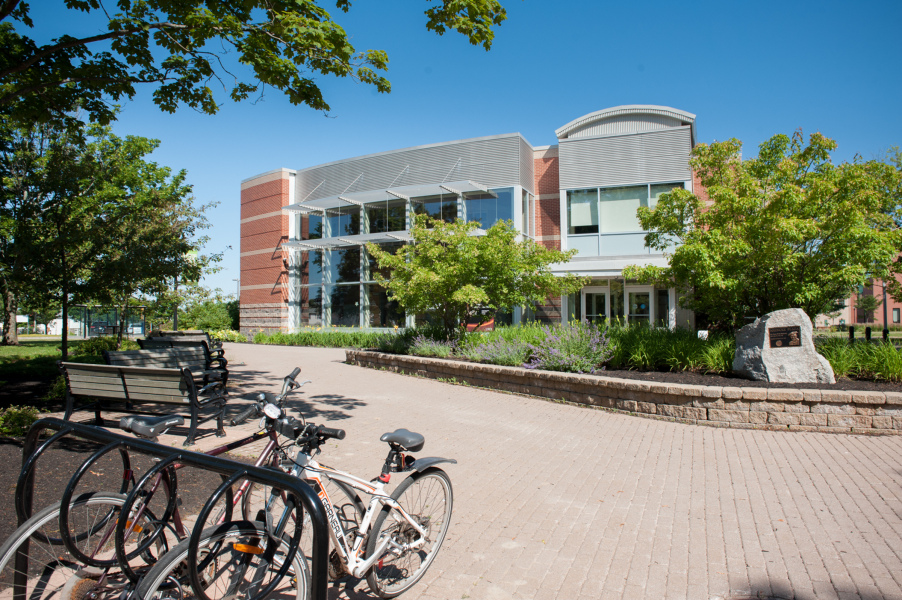 This message was distributed to UPEI students, faculty, and staff on May 22, 2020 to their @upei.ca emails. While we will continue to update our COVID-19 website, the latest news will be first shared with the UPEI community by email and on UPEI SAFE, the University's safety app (available on The App Store and Google Play). View UPEI's Operational Ease-Back Plan
 for information about the University's plan to gradually return to campus.
Dear Members of the University Community,
As we approach the weekend, I am also excited for Monday, May 25 as it is the beginning of Stage One in 
UPEI's Operational Ease-Back Plan—Planning the Way Forward
.  
While this is merely a first step in a gradual return to full campus operations, Stage One does bring management, and key individuals they have identified, back to their office environments to better prepare and scale up for future stages. Faculty, researchers, and graduate students will also be able to conduct research on-campus and in the field. We appreciate those who have remained on campus to provide essential services as well as prepare for the arrival of Stage One.
Advancing to Stage Two and Stage Three of the plan will depend on the success of Stage One. We are moving cautiously and implementing our own unique protocols as our University's setting is very diverse and complex, and the environment that we find ourselves in during this global pandemic is an ever-changing one. Throughout all of the stages in the Ease-Back Plan and during the planning for the 2020 Fall Academic Semester, we will continue to follow public health guidance, including limiting gathering size, employing physical distancing, and having individuals continue to work and conduct research from home whenever possible. Our return to full campus operations is a slow process. However, not only are we planning the way forward, but we are also now moving forward.
Another sign of progress that you may have seen over the last few days is the beginning of site preparation for the construction of the new residence building. This is another significant milestone as we need additional residence, academic, and multi-purpose space to serve our students.
I am looking forward to going to my office on Monday, after two months of working remotely. I recognize how difficult the transition to working from home has been, and realize that some of us will have to get re-accustomed to being on campus. I am so very proud of our entire University community of students, staff, and faculty and how everyone has been strong, resilient, and flexible in dealing with this extraordinary situation. I hope to see some of you on Monday, from a physical distance, and am confident that, together, we can successfully advance through Stage One.
Again, I thank all of you for your contributions toward building a stronger UPEI community during these unprecedented times.
Best wishes,
Alaa
Dr. Alaa S. Abd-El-Aziz
President and Vice-Chancellor
University of Prince Edward Island