This News Story is more than 2 years old. Links and contact information may have changed.
Message from the President: Planning the way forward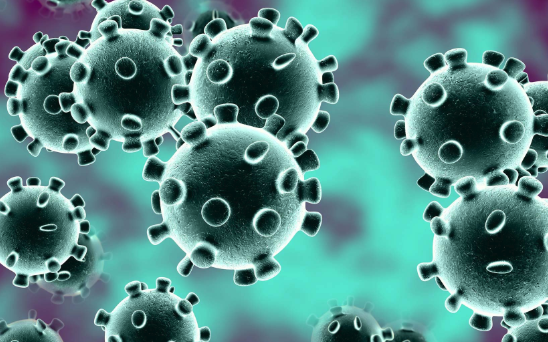 This message was distributed to UPEI students, faculty, and staff on May 1, 2020 to their @upei.ca emails. While we will continue to update our COVID-19 website, the latest news will be first shared with the UPEI community by email and on UPEI SAFE, the University's safety app (available on The App Store and Google Play).
Dear Members of the University Community,
It has been almost seven weeks since UPEI suspended in-person classes due to the COVID-19 pandemic, and I know we are all anxious to know what path lies ahead. We all listened and watched intently this week as Premier Dennis King and Dr. Heather Morrison, PEI's Chief Public Health Officer, unveiled the province's four-phase plan, "Renew PEI, Together", to gradually reopen businesses, services, and public spaces. While the announcement gave us a glimmer of hope, it also raised questions about how the provincial plan impacts the University.
The University has embarked on its own planning exercise to assist us in returning gradually and safely to campus, taking both academic and operational considerations into account. Like the Government of PEI's plan, we will adopt a staged approach, with a look to both the short term and long term, while continuing to follow the public health guidance as laid out by our government officials. As a large, multi-dimensional public institution with many stakeholders, we will take our own unique measures to ensure the safety of our vast and diverse community of students, staff, and faculty.
I have been working with our interim Vice-President Academic and Research, Vice-President Administration and Finance, CIO, Deans, University Librarian, Associate Vice-President of Students and Registrar, Associate Vice-President of Human Resources and Legal, Associate Vice-President Facilities Management and Construction, and Directors, in order to develop our various scenarios and contingency plans.
For the academic side of the house, once we complete our research and consultation, recommendations will be presented to the University Senate. We are looking at various models that involve in-person and online teaching and learning.
We are also preparing an operational ease-back plan, which will outline the logistics of bringing students and employees back onto the campus. We are currently identifying what resources will be needed to follow public health guidelines and to make certain our environment is safe, while at the same time allowing us to deliver quality education, conduct research, and provide a high level of service.
Today, I met with the senior management team to discuss our next steps. We confirmed that the starting date for the first stage of UPEI's operational ease-back plan will be Monday, May 25, which aligns with the province's Phase Two. Our second stage will begin on Monday, June 15, which aligns with the province's Phase Three. Our third stage will begin on Monday, August 3.  Below is a brief outline of our staged approach:
Stage One – May 25, 2020
• Essential services will continue.
• Working from home will continue to be encouraged.
• The management team will return to campus in order to prepare and plan for next stages.
• Key individuals may be asked to work on campus, but on a reduced work schedule.
• Faculty, researchers, and graduate students will be able to conduct research on-campus and in the field.
• While at the University or in the research field, maintaining physical distancing will be required (2 m/6 ft).
Stage Two – June 15, 2020
• After an evaluation of Stage One, the number of people working on campus and the hours of work may be expanded.
Stage Three – August 1, 2020
• The focus of this stage will be preparing for the Fall Academic Semester.
• After an evaluation of Stage Two, the number of people on campus may be expanded.
UPEI's operational ease-back plan is like a road map. We will be constantly re-evaluating our situation and may need to change our route as we move forward. 
Throughout all stages, we will follow public health guidance, including limiting gathering size, employing physical distancing, and having employees continue to work from home whenever possible.
We are in the process of completing the portion of the operational ease-back plan that will provide more details regarding Stage One to the University community by next week. We will also unveil information about Stage Two and Stage Three at least one week in advance of the stage's starting date. We will post the operational ease-back plan on our website, and FAQs will also be developed to support our community.
I continue to be amazed by the resiliency of our students, faculty, and staff during this unprecedented time. I am so proud of how the entire University community quickly mobilized and transitioned to a virtual campus in a matter of days and weeks.
As I mentioned in my last message, we are excited to recognize and celebrate our Class of 2020, though in new ways. The UPEI Senate will meet on Friday, May 8 to confirm that our graduates have met the qualifications for their credentials. By Friday, May 15, the list of graduates and senior class award winners will be posted to a special celebratory web page on 
upei.ca
, and by Wednesday, May 20, graduates will be mailed a package including their parchment, alumni pin, and any senior class awards they have received.
Again, I thank all of you for your contributions toward building a stronger UPEI community, including those who are planning the way forward.
Best wishes,
Alaa
Dr. Alaa S. Abd-El-Aziz
President and Vice-Chancellor
University of Prince Edward Island