This News Story is more than 2 years old. Links and contact information may have changed.
Message to UPEI Students regarding COVID-19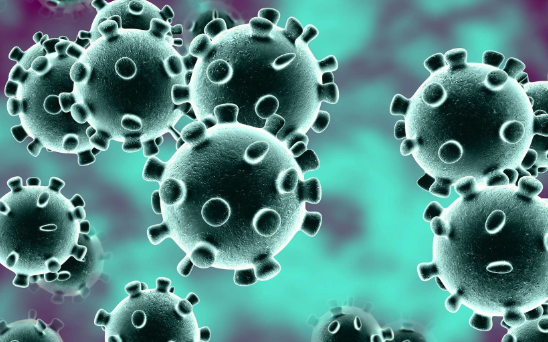 The following message was distributed to students on March 13, 2020 on behalf of the Office of the Vice-President Academic and Research.
Dear UPEI Students,
This is an uncertain and difficult time for everyone. While the national and provincial health authorities continue to assess the public health risk in Canada and Prince Edward Island for COVID-19 as low, we know the situation is evolving quickly. We also know that many of you have questions about COVID-19 and how our University is dealing with the pandemic.  

First and foremost, UPEI is committed to ensuring that our students are front and centre throughout transitions that must take place due to COVID-19.
 
Our University leadership and the UPEI Student Union have been consulted on an ongoing basis regarding the situation. Based on today's update by the PEI Chief Public Health Office, UPEI is taking further measures to limit the potential transmission of COVID-19.

UPEI has decided that:
After March 20, 2020 and for the remainder of the semester, there will be no in-person classes held at UPEI. This includes labs (with the exception of small group size labs within Veterinary Medicine).
 
After March 20, 2020, UPEI will move to alternate course delivery (such as electronic delivery). 
 
As the situation with COVID-19 is changing rapidly, a decision to suspend in-person classes prior to March 20 could occur at any time. Should a decision be made earlier, UPEI will communicate this to you as soon as possible.
 
There will be no in-person exams for this semester. However, faculty have been encouraged to provide alternate forms of assessment. 
 
UPEI will remain open for operations, and all buildings and services will be open to students and faculty.
Throughout the next week, UPEI faculty and staff will prepare materials so that you are able to continue your course of study without in-person classes. Faculty members have been encouraged to be flexible to accommodate you as needed.

Each faculty will put protocols in place as needed for research, clinical placements, clinic projects, field placements, and other experiential learning opportunities, so please contact your Program Coordinator if you have questions.

For students who are currently outside of Canada in relation to their academic program—if  you feel uncomfortable and wish to return to Canada, please refer to the contact information on our website. In keeping with federal and provincial health authorities' recommendations, anyone who travels outside of Canada (including the United States) must self-isolate for 14 days upon return.
Also, further student supports are outlined on our FAQ webpage .

Decisions impacting the rest of the semester are made with the best interests of students in mind, and in light of a quickly changing landscape. These decisions will also allow us, as a University community, to move forward with options so that the semester can be completed with as little disruption as possible.

We encourage you to take the same general health precautions for COVID-19 as you would for influenza. The best defence against any type of flu is following routine prevention measures:
wash your hands frequently with soap and water and use hand sanitizer when needed,
avoiding touching your eyes, nose or mouth with unwashed hands,
cough or sneeze into your elbow or a tissue,
if you have a severe cold or the flu, stay home if possible, and
avoid contact with people who are sick.
Anyone who feels unwell and/or develops a fever and cough should call 8-1-1, contact their primary health-care provider, or make an appointment at the UPEI Health and Wellness Centre.

Thank you for your patience and co-operation through what is uncharted territory. As we work through the uncertainties that go hand-in-hand with this situation, we encourage everyone to do their best to support each other. The Faculty and Staff of UPEI are here to support you and offer guidance and encouragement. We will continue to update you as the situation develops.

Yours sincerely,


Dr. Katherine Gottschall-Pass
Interim Vice-President Academic and Research