Mawi'omi Indigenous Student Centre
Bohzoo, Jasmine Ndizniikkaaz ndoonjbaa Anishnabewaki.
Hello, my name is Jasmine and I am from Ontario, welcome all to the Mawi'omi home page. I look forward to learning more about your story as you begin this new chapter. As the Mawi'omi co-ordinator, I am here to support First Nations, Metis, and Inuit applicants through the application process and the transition to post-secondary studies. The Centre aims to be a safe space for Indigenous students to access Indigenous-specific events and services both on and off campus.
We can also help navigate other UPEI services and opportunities like academic advising, bursaries, scholarships, or student wellness.
The space is yours and will be created using your feedback so please do not hesitate to contact me and introduce yourself. There is always a cup of tea waiting for you at the Mawi'omi Centre.
Jasmine Pauze
Co-ordinator, Mawi'omi Indigenous Student Centre
Visit our new Centre and Community Events page!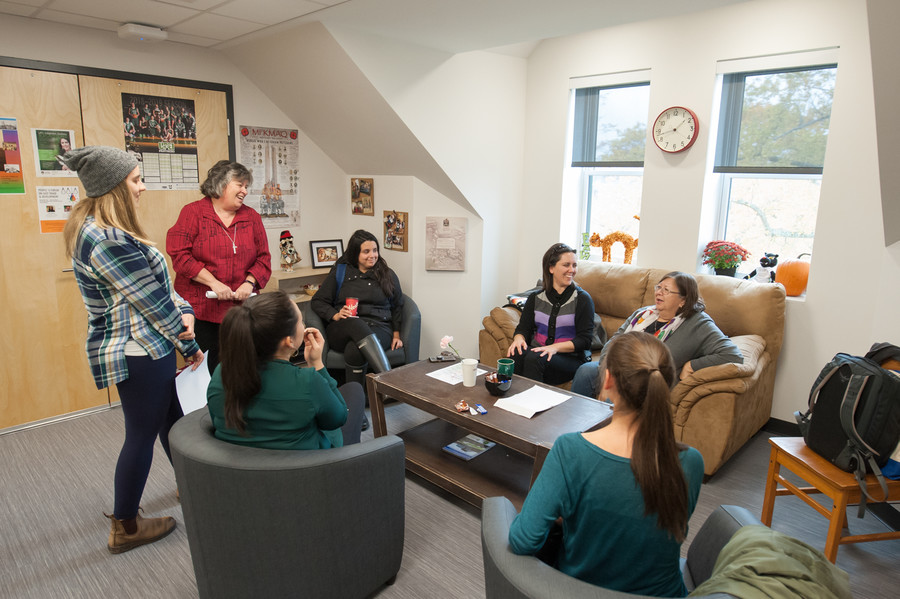 The Mawi'omi Centre is located in Dalton Hall, Room 515. We are open 8:30 am–4:30 pm, Monday to Friday.
Drop in anytime, or contact us if you have any questions.
mawiomi@upei.ca
(902) 620-5125