Meet Ivan Yeger, fourth-year Bachelor of Environmental Studies student
Why did you choose to leave your home country to attend university in Prince Edward Island?
I was looking for a better education and a place where I felt at peace while completing my studies. I have always wanted to serve others, and after two years of medical school at home in the Dominican Republic, I decided to choose another path. I started searching for other programs and universities, and found UPEI best matched my requirements. It has been an incredible journey since I arrived at UPEI!
Why attracted you to the Bachelor of Environmental Studies program?
I chose Environmental Studies because I wanted to study something I felt would have an impact on society and our planet. I fell in love with the structure of UPEI's Bachelor of Environmental Studies program, the courses it offers, and UPEI in general. I feel I'm getting the necessary knowledge and understanding of what surrounds me, and it's helping me grow academically and internally—it's easier for me to stand for what I find really important in life. I want to raise awareness of environmental studies and I think I am getting the right tools to do it by studying here at UPEI.
What do you like most about the Environmental Studies program?
What I like the most about my program are my professors. I have an amazing group of professors who are very open to chat with me and they are completely dedicated to my learning. I believe that overall, it has been a great interaction between me and my teachers. I have learned a lot from them, and I also love how they teach the courses I am taking.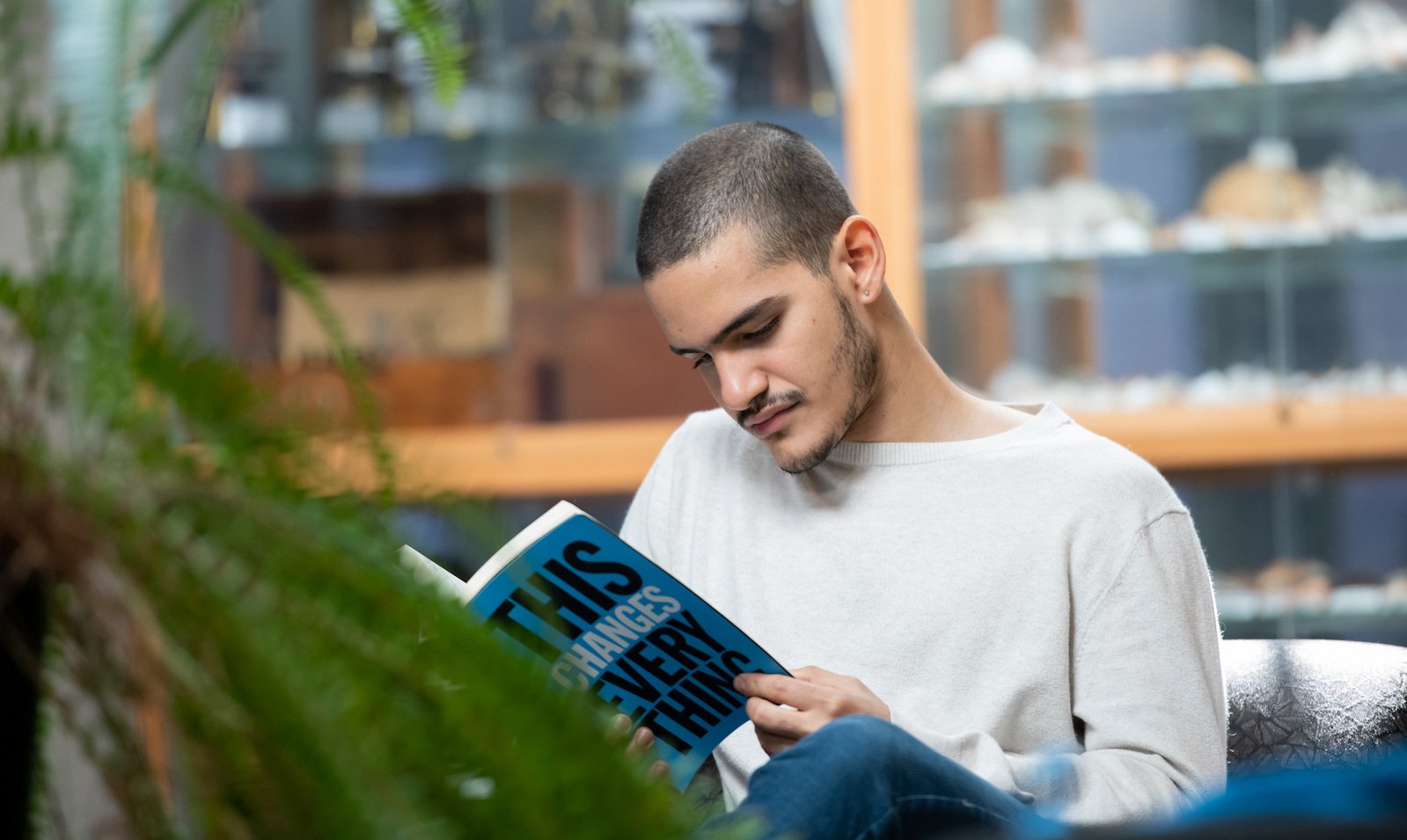 The program is better than I had imagined. We are always learning about environmental topics that are happening right now, in this moment. I am still not sure what my future will be like, but studying Environmental Studies at UPEI has created in me a sense of responsibility and compromise with our planet, and this has motivated me into expanding my mind, and changing my lifestyle as well.
How has your program prepared you for your career goals?
The knowledge I am acquiring now is a great tool to meet my career goals. Before I came to UPEI, I did not know how my life was going to be or if it was the right thing for me to do. However, since I came it all changed and everything worked for the best. I love UPEI and the friends I've met, the memories I have created here, and the challenges I have faced. It has been such a great experience for personal growth, and a great experience in the academic and social aspect as well. I dream of founding a nonprofit organization with my friend, where we can serve others by mitigating and raising awareness of the environmental issues in the Dominican Republic—but whatever I end up doing after graduation, it is a privilege to experience my UPEI education. 
What is the best thing about being at student at UPEI?
The best thing for me is the community that UPEI has brought into my life. I feel very good surrounded by people full of love. I also think that the best thing about being a student at UPEI is how well this university prepares students before they graduate, offering tons of opportunities for every student to have a great background before graduating. And, I love how I feel welcomed by everyone in the university and how the professors are very understanding and easily comprehend my situation as a student coming from a Spanish-speaking country.