Your search has returned no results.
Meet Xiao Chen, Assistant Professor of Management with UPEI's Faculty of Business
Dr. Chen teaches Organizational Behaviour and Evidence-based Management at UPEI.
Dec 5, 2019 | Faculty
By UPEI's Faculty of Business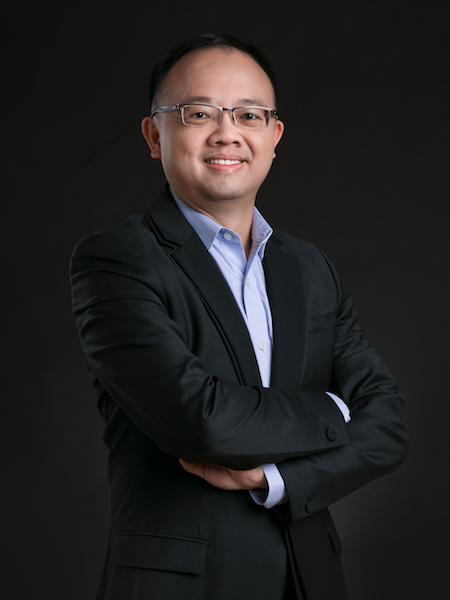 Xiao Chen joined UPEI in the summer of 2017. He completed his PhD in Management (Organizational Behavior and Human Resource Management, OB/HRM) from the Rotman School of Management, University of Toronto. Prior to joining UPEI, Dr. Chen taught at the School of Economics and Management, Tsinghua University, Beijing, China, as well as at the Rotman School of Management in Toronto and the University of Michigan in Ann Arbor. 
Dr. Chen is an Assistant Professor of Management in the Faculty of Business, University of Prince Edward Island. At UPEI, Dr. Chen teaches Organizational Behaviour (undergraduate, MBA, and EMBA) and Evidence-based Management (undergraduate). Dr. Chen embraces an evidence-based approach to management education, and he won the 2013 Innovative Teaching Award of the Academy of Management's Human Resources Division. Outside of academia, Dr. Chen has conducted OB/HRM workshops and research projects in leading organizations such as IBM (China), Volkswagen (Shanghai), SinoPec, China Construction Bank, China Southern Airlines, and others.
Areas of research 
Dr. Chen's primary research interests include: (1) the effects of priming subconscious goals and setting conscious goals in OB/HRM, and (2) contextualization of management models and theories (e.g., cross-cultural, the gig work, etc.). His scholarly work has appeared in prestigious peer-reviewed journals and conference proceedings, including Organizational Behavior & Human Decision Processes, Applied Psychology: An International Review, and conferences of the Academy of Management, International Congress of Applied Psychology, European Group for Organizational Studies, European Academy of Management, International International Association for Chinese Management Research, and others. Recently, his work won the 2019 "Most Inspirational Conference Paper Award" from the European Academy of Management annual conference.
Tips for practitioners in your area
Setting performance vs. learning goals. Goal attainment gives us a sense of accomplishment, and goals provide meaning to otherwise meaningless work. In order to make goals work, we need to know not only what goals to accomplish, but also how to attain the goals. Goal setting theory distinguishes two types of goals: performance vs. learning goals. While performance goals focus on tasks outcomes with specific criteria (what), learning goals highlight the importance of developing task-effective skills, strategies, processes, and procedures towards goal attainment (how). Importantly, setting performance goals enhances performance for familiar and straightforward tasks, whereas setting learning goals increases performance for novel and complex tasks. 
Recognizing the relevance and viability of subconscious goals in the workplace. A goal is a mental representation stored in memory. A goal can be temporarily activated by a (subtle) situational cue or stimulus in the absence of human's conscious awareness, known as a primed goal effect. I conduct both laboratory and field experiments to investigate the primed goal effects in organizational behaviour and human resource management. A practical reason for attending to goal priming is that a person has limited capacity in processing information, and yet attentional demands at work are increasingly high. Subconscious goals, however, consume little or zero attentional resources. Thus, priming goals in the subconscious can be a viable, motivational technique to enhance worker performance.
Reading suggestions for practitioners in your area
Becoming the Evidence-based Manager: Making the Science of Management Work for You (2nd Ed.) (2018) by Dr. Gary Latham of the University of Toronto's Rotman School of Management. This book is required for BUS-6010/6550 Management and Organizational Behaviour at UPEI. Emphasizing the scientific aspect of effective management, Latham artfully summarizes brilliant practical implications of thousands of rigorous academic studies into ten foundational managerial lessons, from hiring to retention, managers can rely on to be right. 
Measure What Matters: How Google, Bono, and the Gates Foundation Rock the World with OKRs (2018) by legendary venture capitalist John Doerr. Sharing a range of first-person, behind-the-scenes case studies, Doerr reveals how the goal-setting system of Objectives and Key Results (OKRs) has helped a new generation of leaders (in tech giants) grow their organizations. In Doerr's goal-setting system, objectives define what we aspire to achieve; key results refer to top-priority goals to be attained with specific, measurable actions within a set time frame. I recommend this work because understanding and thus effectively managing our goals is critical to both individual and organizational development. 
Thinking, Fast and Slow (2011) by Nobel Memorial Prize in Economic Sciences laureate Dr. Daniel Kahneman. Kahneman's central thesis is a dichotomy between human's two modes of thought: "System 1" is faster, instinctive, and emotional; "System 2" is slower, more deliberative, and more logical. Kahneman accordingly delineates cognitive biases associated with each mode. This work may shed new light on both the conscious and subconscious processes of managerial decision making.