UPEI arts graduate giving back in a big way
Bobby Cameron advocates for arts education and the wide breadth of skills required to succeed in any career
Aug 16, 2018 | Success Story
By Ty Stapleton
Bobby Cameron may have received his arts degree from UPEI in 2009, but his commitment to helping current students through mentorship and skills development is stronger than ever.
Recently added to the adjunct faculty of UPEI's Applied Communication, Leadership, and Culture (ACLC) program, Bobby is currently completing his PhD in public policy and administration, and is a dedicated advocate for arts education and wide breadth of skills required to succeed in any career.
"I provide presentations to different groups of students including ACLC, political science, and history students," he says. "They outline the 'hard' skills you learn through arts like reading, writing, and synthesis of literature, and how those are just as important as the 'soft' skills. I link that back to how I use my arts education in my work here, and that's one of the big things I stress to people in public policy: how important writing skills are."
As the Manager of Policy, Planning, and Federal/Provincial/Territorial Relations with the Prince Edward Island Department of Agriculture and Fisheries, Bobby created a 14-week Policy Capacity Development and Mentorship program for interns and new employees.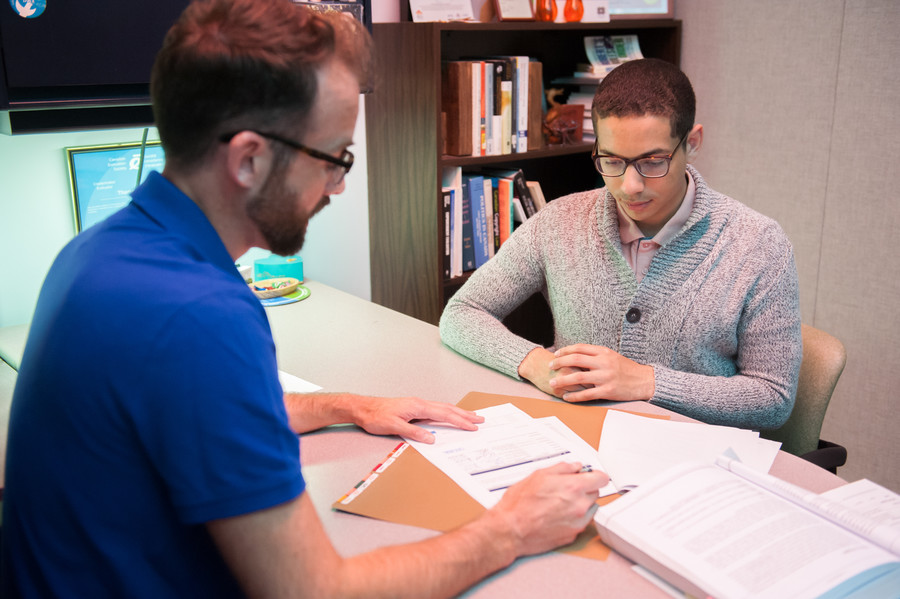 "It's for anyone who's new to the section, so it's both an orientation to the department and it takes you through eight core units. All the units require skills gained through arts. The challenge is making them useful in an applied sense."
One of those students is fifth-year History major Jeremy Brimacombe. He started at UPEI taking general courses across the faculties, but performed well in his history classes.
"I met regularly with Lisa (Chilton, ACLC program director)  and James Moran (professor of history at UPEI) to talk about career opportunities, and what I could do with an arts degree," he says. "There were a lot of options for my broad-based education, because with some of the skills like critical thinking, presentation, writing, and research, I could go into any sector or job."
After a fourth-year directed studies course in history, he applied for an internship with the provincial government, and joined the Policy Capacity Development and Mentorship program.
"The program has been outstanding... it's very intensive, a lot of the skills you get as an arts student rev up," he says. "The research skills especially, I'm doing literature reviews which aren't normally things I would do in a history class, but it's just a different type of research and writing using the same skills."
Bobby agrees.
"One of the reasons arts grads become so useful in policy coordination roles or policy analyst roles is because of that generalist skill set," he says. "Because arts programs like ACLC teach you core communication and leadership skills, people in this section are able to talk to academics to retrieve information, communicate with the specialists on the floor, and synthesize the information, without having to know everything in depth."
"What drove me to work in public policy was the desire to maintain a broad, generalist knowledge and being able to have those skills that allow me to work in many different areas," he says. "I could have gone into law or another field, but I felt I might be too 'siloed' there."
Through the mentorship program he created for the province, and his ongoing and enthusiastic engagement with UPEI's arts students, Bobby is helping identify career paths and graduate study options.
"With policy capacity and applying those skills, it takes a mentor who's able to meet regularly and talk about their skill development," he says. "Mentorship is a big thing that speaks to UPEI and the arts community in general, and I've found always that UPEI's arts professors are very open to having conversations around why this degree is important, is it working for you as a student, and what kinds of careers are you looking for."
Find out more about or Applied Communication, Leadership, and Culture program, and our
Bachelor of Arts in History program