UPEI Self-Care Fair for students, staff, and faculty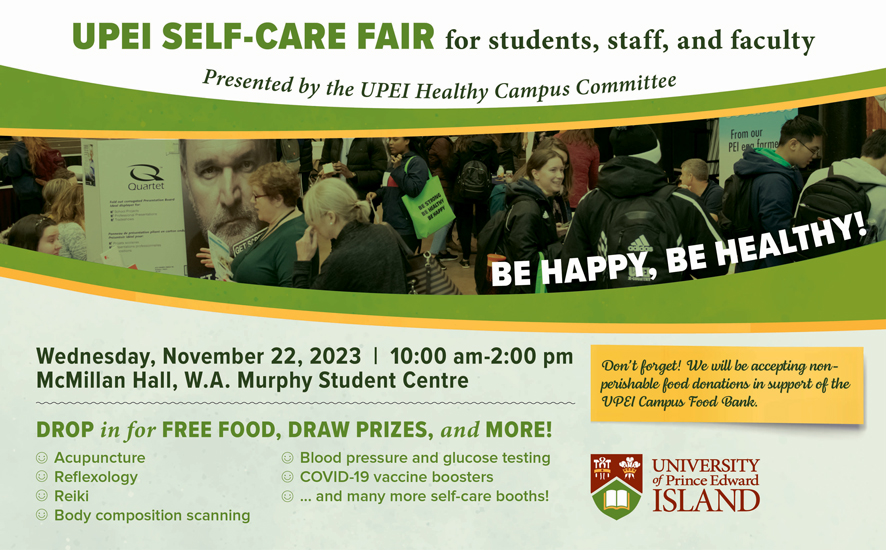 The UPEI Healthy Campus Committee invites all students, staff, and faculty to come out to the UPEI Self-Care Fair on Wednesday, November 22, between 10:00 am–2:00 pm in McMillan Hall, W.A. Murphy Student Centre.
There will be over 20 informative and interactive booths that will focus on self-care including acupuncture, reflexology, reiki, body composition scanning, reflexology, blood pressure/glucose testing, COVID-19 vaccine boosters, nutrition, mental health, physical activity, and more. There will also be free food and prizes.
Donations of non-perishable food will also be accepted in support of the UPEI Campus Food Bank.