UPEI Faculty of Medicine secures temporary office space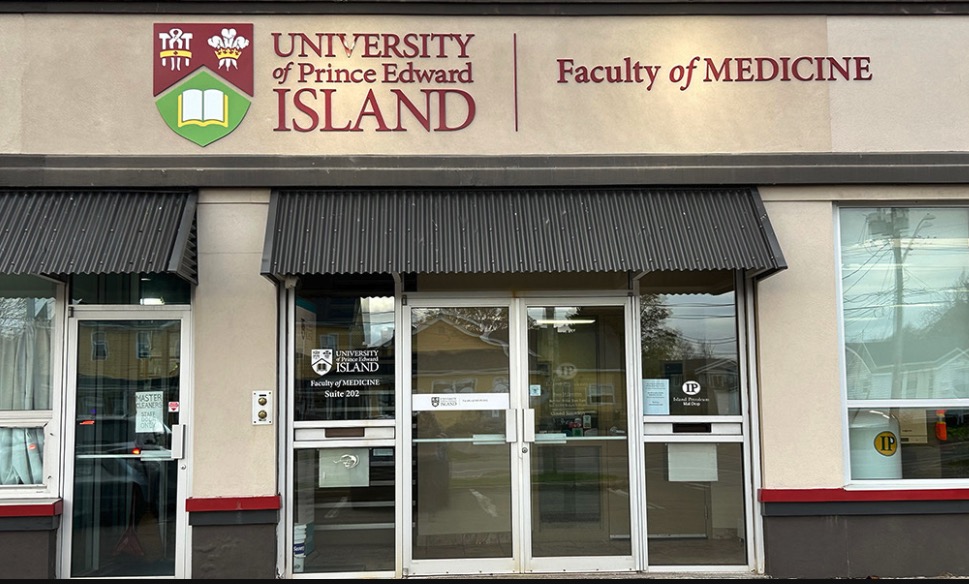 The University of Prince Edward Island has secured space at 155 Belvedere Avenue, Suite 202 (the former Island Coastal location) to house the Faculty of Medicine faculty and staff while the new UPEI facility is under construction at the north end of campus. The new Faculty of Medicine and Interprofessional Health Training Centre building is scheduled to be completed in the summer of 2025.
"With many demands for space on campus, we are grateful for the working space UPEI secured for the leadership team," said Paul Young, Chief Operating Officer of the Faculty of Medicine. "Having a shared space is proving invaluable for our small team to grow as the work evolves on the foundational planning for our new medical school." 
Since Paul Young was announced as COO in the fall of 2022, UPEI has been building a diverse, experienced leadership team with a wide range of skills and abilities across various sectors. Mirroring the roles of medical schools across the country, the UPEI Faculty of Medicine has secured staff leaders in the following roles: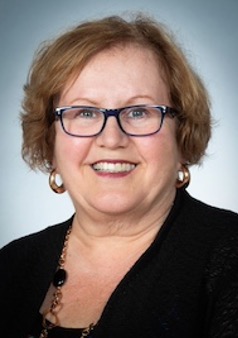 Marilyn Barrett, Director of Distributed Medical Education and Family Medicine
Marilyn Barrett is the Director of the Health and Wellness Centre at the University of Prince Edward Island. Marilyn has held several management positions in Health PEI. She has a diploma in Nursing from the PEI School of Nursing, a Bachelor of Nursing from the University of New Brunswick, and a master's degree in nursing from Athabasca University. She is a surveyor with Accreditation Canada, on the board of directors of the PEI Funeral and Professions Board, and a member of the board of directors of Canadian Blood Services. mbarrett@upei.ca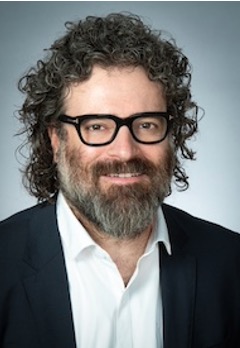 Darren Chaisson, Director of Community Infrastructure and Planning
Darren holds a BScE in Civil Engineering from the University of New Brunswick and an Engineering Diploma from the University of Prince Edward Island. He is also a Prince Edward Island Association of Professional Engineers member. Darren held various government roles; from 2017–2022, he served as the Deputy Minister of Transportation and Infrastructure. darchaisson@upei.ca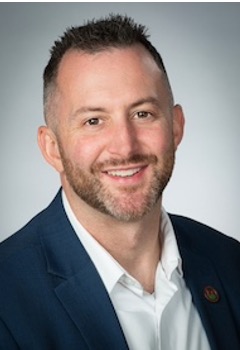 Jeff Clow, Director of Academic Affairs

Jeff is an experienced professional with a Bachelor of Science from UPEI and advanced diplomas in Respiratory Therapy and Anesthesia Assistant. With a background in critical care settings across various Canadian hospitals and as an associate professor at Algonquin College, Jeff has gained extensive knowledge in the medical field. He most recently served as Health PEI's provincial director of surgical services. jgclow@upei.ca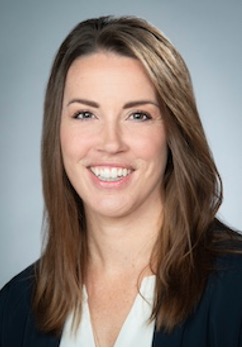 Rebecca Gill, Director of Strategic Priorities and Policy Development
Rebecca earned a Bachelor of Commerce degree from Saint Mary's University and is also an alumna of the University of Prince Edward Island, having completed a Master of Business Administration degree. Most recently, Rebecca was the Director of Health Recruitment and Retention at the Department of Health and Wellness and was also the acting Director of Health Workforce Planning, Recruitment, and Pharmaceutical Services. rjgill@upei.ca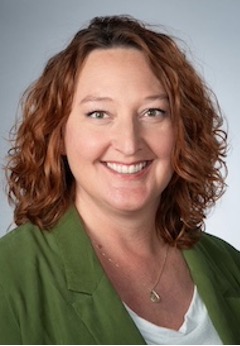 Nicole MacDonald-Jay, Manager of Medical Laboratories
Nicole completed a Bachelor of Science degree in biology (UPEI) before completing a Master of Science in cell biology from McMaster University. Nicole returned to PEI to work at the Atlantic Veterinary College (AVC) and has amassed over 23 years of experience in various research, teaching, and service laboratories that she brings to the Faculty of Medicine. Most recently, Nicole was Laboratory Manager in the Department of Biomedical Sciences at AVC. nicmacdonald@upei.ca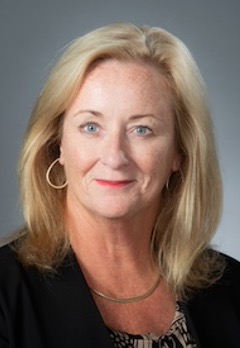 Heather Howatt, Senior Communications Advisor
Heather is a UPEI alumna with a bachelor's degree in business administration. She has owned retail, wholesale, and commercial businesses. She is a long-standing partner in a private marketing and strategic communications agency, Results Marketing PEI Inc., having been the managing partner for the past ten years. She was most recently Director of Marketing and Communications for the 2023 Canada Winter Games. hlhowatt@upei.ca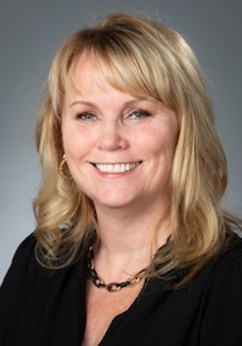 Tammie Muise, Director of Clinical Learning and Simulation Centre (CLSC)
Tammie is a PEI School of Nursing graduate and a Dalhousie University Faculty of Nursing graduate. She also has certifications in Intensive Care Nursing and Neurotrauma Nursing and has obtained the Canadian Certified Simulation Nurse Educator (CCSNE) certification, Standardized Patient Educator Certification, and completed a Master Debriefer Course for healthcare-specific simulation. Tammie has worked as a critical care nurse in various hospitals in North America, working in medical, surgical and neurotrauma ICUs and Emergency settings. Most recently, Tammie has worked as a clinical and learning resource educator in nursing education and simulation at UPEI. tmuise@upei.ca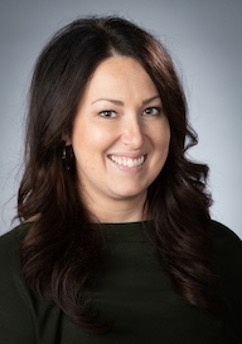 Sonia O'Connor, Administrative Assistant
Sonia has a Bachelor of Arts and a Bachelor of Education degree from UPEI. Before joining UPEI, Sonia worked as an administrative assistant to senior management at Murphy's Pharmacies and as an assistant to the Executive Director and Board of Directors at the Holland College Foundation. Most recently, Sonia was an administrative assistant in the Office of the President and Senate Assistant at UPEI. snoconnor@upei.ca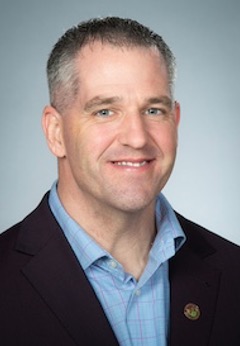 Paul Young, Chief Operating Officer
Paul holds three degrees from UPEI: Bachelor of Science, Bachelor of Applied Health Sciences, and Master of Business Administration in innovative management. He has worked in private and public health care for the last 17 years in several provinces throughout Canada. Paul is a Certified Health Executive with the Canadian College of Health Leaders, an EXTRA Fellow with Healthcare Excellence Canada, and an alumnus of the Governor General's Canadian Leadership Conference. He has held senior leadership roles with Health PEI, recently as administrator for Prince County Hospital and previously for community hospitals in West Prince. Paul was recently named one of the Top 50 CEOs in Atlantic Canada. psyoung@upei.ca
In addition to the leadership team, the development of the faculty of medicine at UPEI is supported by the following senior consultants: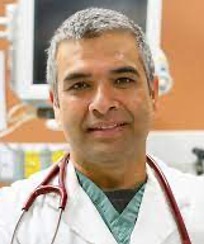 Dr. Trevor Jain, Special Consultant to the Faculty of Medicine
After graduating from medical school at Dalhousie University, Dr. Jain completed three additional years of emergency medical training and has worked as an emergency physician at the Queen Elizabeth Hospital in Charlottetown since 2008. Dr. Jain has taught hundreds of medical students and emergency medicine residents about disaster and crisis response. In 2009, he was asked to be the medical director for the paramedicine program at Holland College in Charlottetown, with a vision of establishing a degree program for the Atlantic region. In partnership with the University of Prince Edward Island, Dr. Jain oversaw the creation of the first BSc in Paramedicine in Canada. Today, he is the director of the program. He completed his MSc in disaster medicine from the University of Brussels. He is the senior medical authority for 33 Halifax Field Ambulance and brigade surgeon for 36 Canadian Brigade Group, responsible for four Maritime provinces.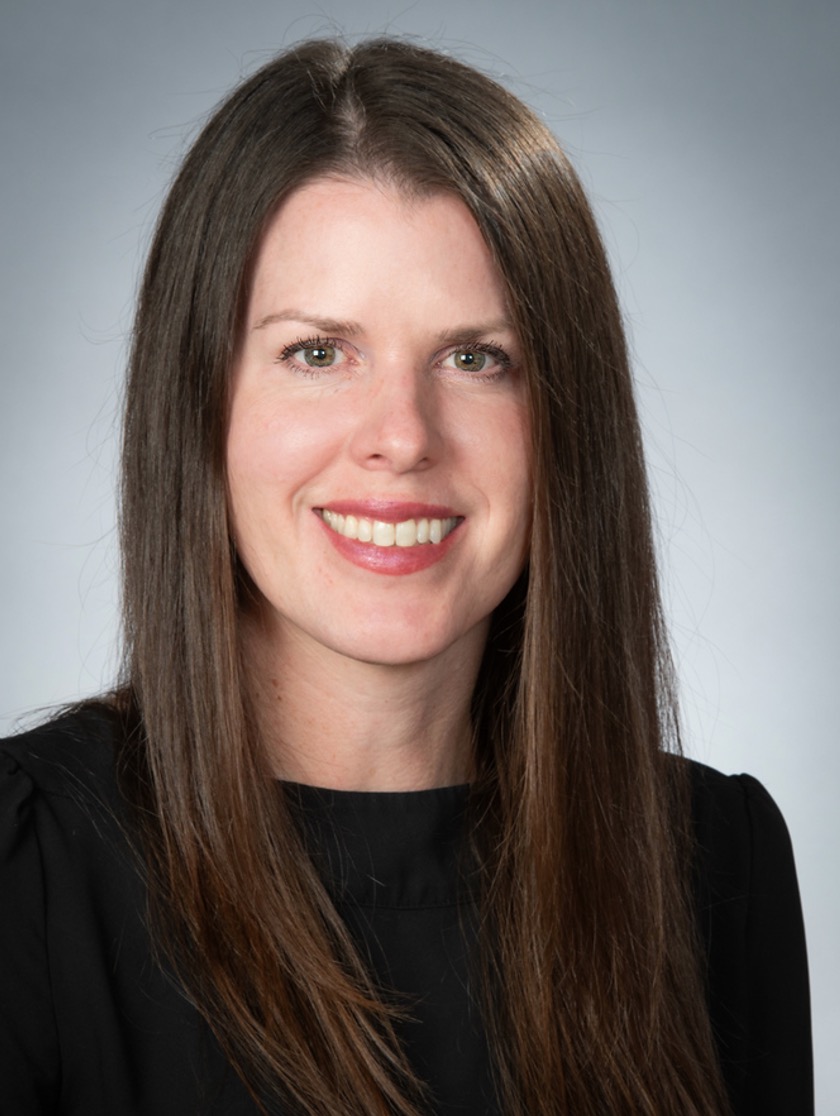 Dr. Aleisha Murnaghan, Special Consultant to the Faculty of Medicine
Dr. Murnaghan has a master's in health professions education and completed her Medical Education and Pediatric Emergency Medicine Fellowship. Aleisha has extensive medical education experience, serving as a member of the Canadian Association Emergency Physicians Education Scholarship Committee, Assistant Professor at the Department of Medicine, University of Ottawa, Undergraduate Elective Director at the University of Ottawa Department of Emergency Medicine, a member of the University of Ottawa Department of Emergency Medicine Residency Clinical Competency Committee; and a national review course examiner for the Royal College of Emergency Medicine. Dr. Murnaghan has been an Emergency Medicine Physician at the Department of Emergency Medicine, Queen Elizabeth Hospital, since 2010 and was a Consulting Staff Emergency Medicine Physician, Department of Emergency Medicine, at The Ottawa Hospital from 2012–2017.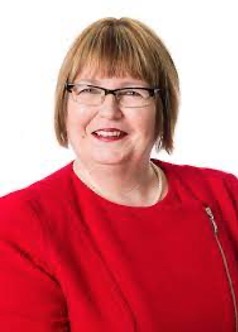 Dr. Margaret Steele, Special Advisor to the President and the Faculty of Medicine
Dr. Margaret Steele recently completed her role as Dean of the Faculty of Medicine at Memorial University. Dr. Margaret Steele's career spans nearly 30 years. It includes a decade of progressive decanal experience at the Schulich School of Medicine & Dentistry at the University of Western Ontario and, from 2016–2023, the dean of the Faculty of Medicine at Memorial University of Newfoundland. She has been a full professor of psychiatry since 2008. In March 2022, she began the additional Interim Provost and Vice-President (Academic) role at Memorial University. Dr. Steele has been a distinguished leader in child and adolescent psychiatry in Canada. Dr. Steele brings us a proven track record of success in senior leadership.