Lauren Rainford and Elias Cohen named UPEI Panther Athletes of the Week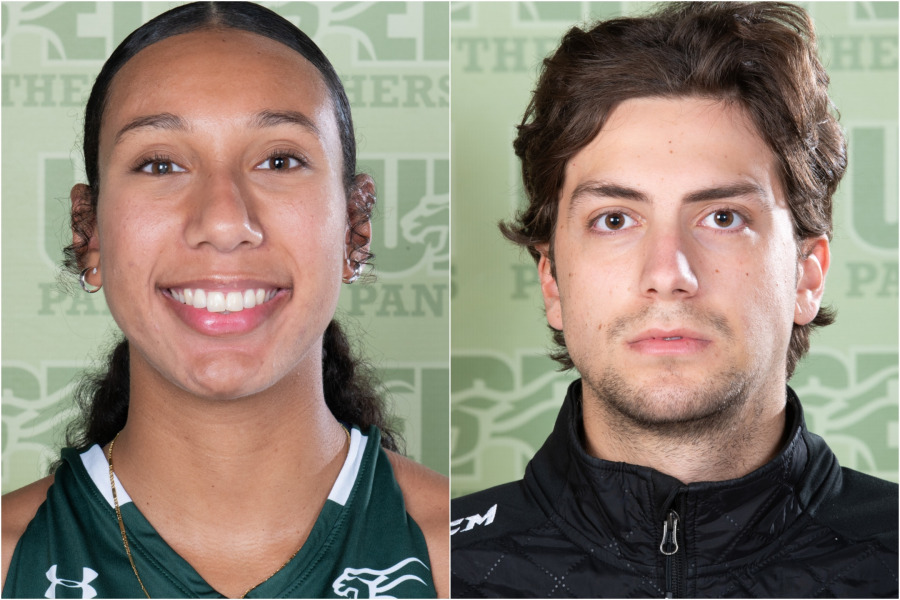 Every week, UPEI Athletics and Recreation recognizes two student-athletes for their achievements and contributions to their respective sports. The UPEI Panther Athletes of the Week for November 14–20 are Lauren Rainford (women's basketball) and Elias Cohen (men's hockey).
Rainford is an education student and a fourth-year guard from Toronto, Ontario. She was pivotal in the team's two wins this past weekend when she averaged 11.5 points, 3.5 assists, 3.0 rebounds. Rainford was especially strong in the final moments of the November 17 game against the Saint Mary's University Huskies when she scored the final five points in a 64-62 win.
"This weekend was a total team effort, but Lauren specifically showed a lot of perseverance, battling through foul trouble to help propel us to the home win against Saint Mary's," said head coach Matt Gamblin. "She was also composed during our game against Dalhousie University and led the way with six assists on our team's season-high 27-assist game."
Cohen is a first-year men's hockey forward from Toronto, Ontario. He scored two goals and an assist in two games over the weekend, including one against the Dalhousie University Tigers, who the Panthers defeated 5-3 on November 18.
"Elias had a good weekend. He took his game to another level and was rewarded with a couple of goals. We knew he had lots of potential when we recruited him and we're going to continue to push him," said head coach Forbes MacPherson.
Go Panthers Go!