2024 Canadian Queen Elizabeth II Scholarship program funds UPEI-led project
Ongoing project supports UPEI student work with smallholder dairy farms in Kenya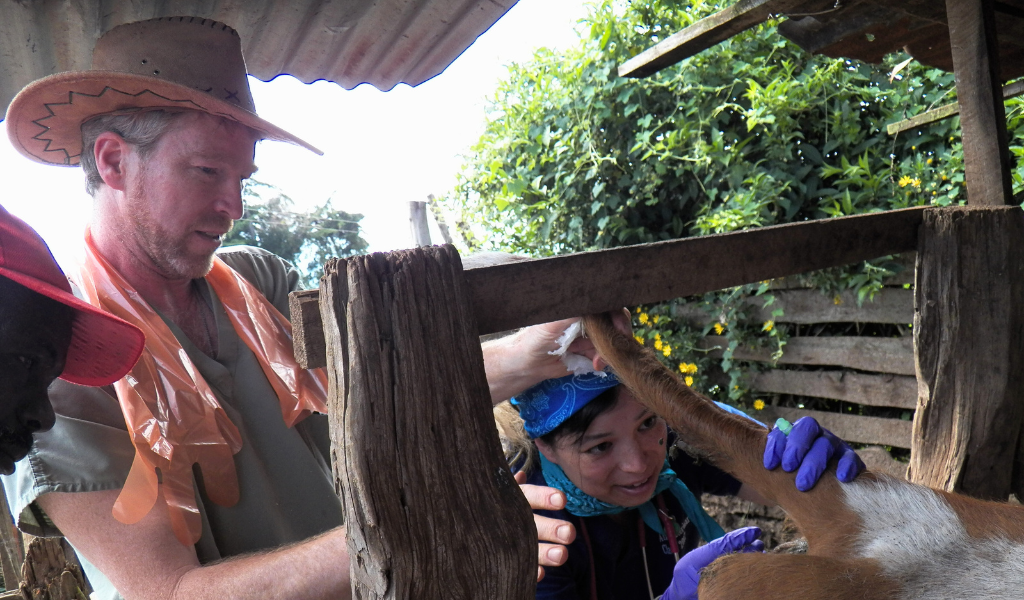 The University of Prince Edward Island has been awarded funding through the 2024 Canadian Queen Elizabeth II Scholarship program to continue its work with smallholder dairy farms in Kenya.
The Rideau Hall Foundation (RHF) and Universities Canada recently announced that six Canadian universities, including UPEI, have been awarded funding totaling $1.6 million, "which will support 133 students at the six universities, with the aim of developing the next generation of innovative leaders and community builders."
The UPEI project, "Integrating multidisciplinary, community-based research and training for improved sustainable livelihoods in a farming region of Kenya," aims to develop Canadian undergraduate students and Kenyan graduate students into global citizens through enriching courses, community engagement, and research and development projects, as well as provide training and resources to enhance health, sustainability, and food security in Kenya.
The project is led by Dr. John VanLeeuwen, interim dean of UPEI's Atlantic Veterinary College, who has been involved in Kenyan projects since 2004. Partnering on the project are the University of Nairobi (led by Dr. George Gitau), Kenyatta University (led by Dr. Judith Munga), and a PEI-based non-governmental organization called Farmers Helping Farmers.
The renewed funding will support UPEI student activities with the smallholder farmers--primarily women--to continue for another five years. It will support not only AVC students, but also students in UPEI's nutrition, nursing, and climate change programs, supervised by Drs. Jennifer Taylor, Colleen Walton, Christina Murray, Aitazaz Farooque, and Charlene VanLeeuwen.
The team will continue to work closely with the Kenyan farmers to improve the health, productivity, and living conditions for dairy cattle as well as provide education and best practices to the farming communities in areas of animal health, human health, and nutrition in the context of climate change impacts. Over the years, the program has led to proven increased milk production, improvements in crop farming, women's empowerment, and enhanced nutrition of farm families in the African country.
"We are proud of the work that the UPEI team has done in Kenya, and this new funding allows UPEI to continue to provide transformative learning experiences for our students and the Kenyan students involved in the program," said Dr. Greg Naterer, vice-president academic and research at UPEI. "Furthermore, the work is having a major impact on the communities and people involved, and we're happy to be a part of that."
The QES program is managed through a unique partnership of Universities Canada, the Rideau Hall Foundation, and Canadian universities. QES 2024 is made possible with financial support from Community Foundations of Canada in collaboration with the Victor Dahdeleh Foundation.
To see a full list of winners, visit: queenelizabethscholars.ca