UPEI names Dr. Preston Smith as the inaugural dean of the new medical school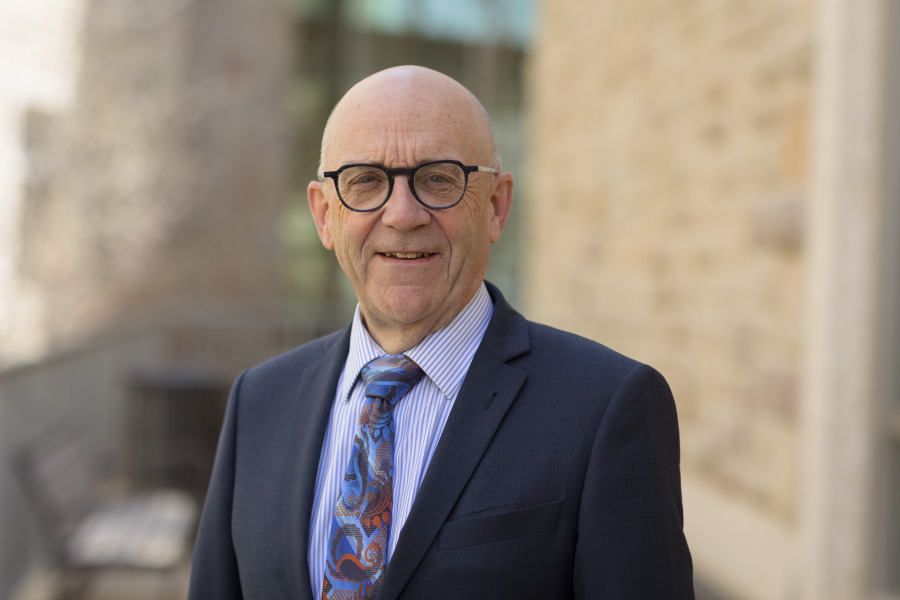 Dr. Preston Smith has been appointed inaugural dean of the Faculty of Medicine at the University of Prince Edward Island for a five-year term, effective April 1, 2024. Originally from Summerside, PEI, Dr. Smith returns to Atlantic Canada, bringing a wealth of experience and a strong commitment to advancing medical education and research to benefit Prince Edward Island communities.  
Dr. Greg Keefe, interim president and vice-chancellor of UPEI, warmly welcomes Dr. Smith back to Prince Edward Island, stating, "We are not only fortunate to attract someone with Dr. Smith's wealth of experience but also someone known for his passion for family medicine, integrity, transparency, and strong teamwork."
Dr. Preston Smith has been dean of the College of Medicine at the University of Saskatchewan (USask) since 2014. He has led the college's extensive restructuring to improve all facets of medical education, increase research capacity, and prioritize Indigenous health, learner wellness, and faculty and staff engagement. Dr. Smith is an experienced change management leader committed to equity and diversity in the workplace. While at USask, he was instrumental in commissioning an independent review to help the College of Medicine better address issues of systemic inequity, which helped inform the college's increased efforts to change and improve as an equitable, diverse, and inclusive medical school.  
Under Dr. Smith's leadership, USask was the first faculty of medicine in Canada to introduce a department of Indigenous health and wellness and the only Canadian medical school to be selected to participate in the Anti-Racist Transformation in Medical Education initiative alongside prestigious institutions such as Columbia University and University of California, Los Angeles, and led by the Icahn School of Medicine at Mount Sinai.  
"I am delighted to welcome Dr. Smith to UPEI," says Dr. Greg Naterer, vice-president, academic and research at UPEI. "I look forward to working with Preston on this exciting growth of UPEI's newest faculty and creating the new joint medical program in partnership with Memorial University." 
Memorial University is a national leader in rural medicine. With over 50 years of experience in educating future physicians, with an emphasis on rural medicine and generalist practice, it has been recognized by the Society of Rural Physicians of Canada as a leader in these areas. The joint degree, the first of its kind in Canada, is a natural fit for UPEI and Memorial University. 
"We look forward to working with Dr. Smith, who has a proven track record for excellence in medical education," says Dr. Dolores McKeen, interim dean of medicine at Memorial University. "He has a wealth of knowledge on what is needed to achieve medical excellence, which will benefit medical students and the communities where they learn."  
Dr. Smith received the 2023 Chris Carruthers Excellence in Medical Leadership Award—a national award from the Canadian Society of Physician Leaders recognizing his outstanding leadership in culture change and system transformation at the USask College of Medicine. Throughout his time in Saskatchewan, he has built effective relationships and partnerships across the province's healthcare system. In Prince Edward Island, Dr. Smith will also assume the new chief of academic affairs role at Health PEI. This role will be instrumental in evolving the system towards a more academic culture and preparing the health system to integrate medical learners, residents, and future made-in-PEI physicians. 
"Dr. Preston Smith's considerable successes as USask dean of medicine are grounded in his deep understanding of the importance of successful physician engagement and physician leadership," says Dr. Susan Shaw, chief medical officer of the Saskatchewan Health Authority. "He has been an extraordinary partner to work with to optimize the alignment of the medical school and health authority in pursuit of the compounded benefits of academic and clinical excellence. The UPEI Faculty of Medicine has chosen well, and I wish both Preston and the school nothing but the best." 
Prior to the University of Saskatchewan, he was the senior associate dean of education in the Faculty of Medicine at Dalhousie University. He played a key leadership role in developing and overseeing the new Dalhousie medical education program, launched in New Brunswick in 2010, which included his critical relationship-building role with New Brunswick partners. He has been instrumental in starting new family medicine residency programs in PEI, New Brunswick, and Nova Scotia.  
Dr. Smith served the city of Moncton, NB, for 25 years as a family physician with a large community practice, where he also had extensive involvement in hospital administration. He is experienced in health system reform and administration, having served as vice-president of medicine in southeastern New Brunswick when that province moved from 52 hospitals to eight regions. 
A highly regarded medical educator and administrator, he completed his medical education at Dalhousie University and is a certificant and fellow of the College of Family Physicians of Canada. In 2010, he completed a Master of Education focused on medical education from Mount Saint Vincent University. 
"I have an unwavering passion for the transformative potential of medical education and research within healthcare systems and communities," says Dr. Smith. "This special opportunity allows me to contribute to establishing a cutting-edge medical school in Prince Edward Island, closer to family. It's a win-win for us." 
He and his wife, Jane, thoroughly enjoyed their time in Saskatchewan. They look forward to returning to Atlantic Canada, accompanied by their four-legged companions, Murphy and Lincoln. Dr. Smith enjoys time with family, reading, distance running, golf, photography, and gardening in his free time.