UPEI appoints new dean of the Faculty of Veterinary Medicine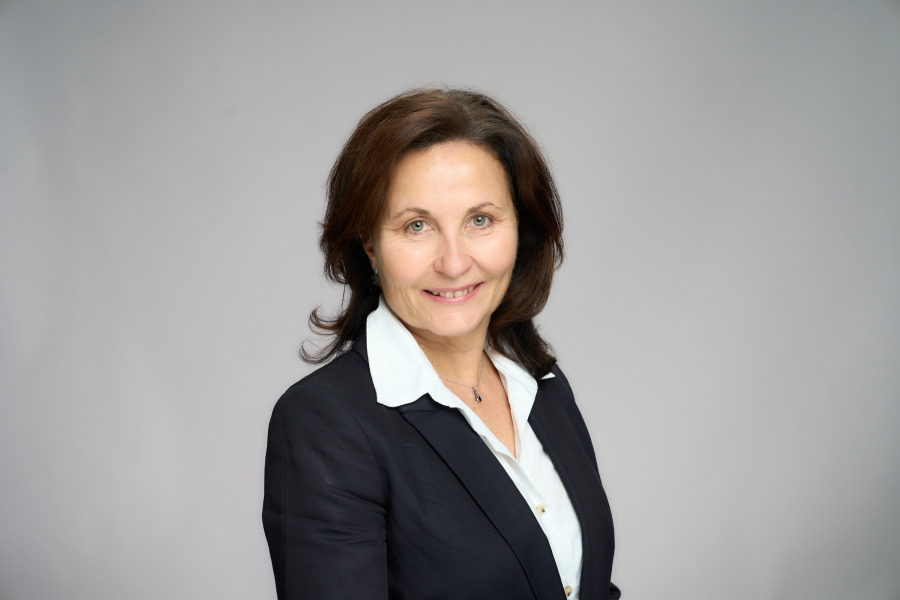 Dr. Dominique Griffon has been appointed dean of the Faculty of Veterinary Medicine at the University of Prince Edward Island for a five-year term, effective January 1, 2024.  
"I am very pleased to welcome Dr. Griffon to UPEI," said Dr. Greg Naterer, vice-president academic and research at UPEI. "I look forward to working with her as we move forward to an exciting future for the Atlantic Veterinary College (AVC), and the University as a whole." 
"I look forward to working with everyone at PEI to ensure that our Atlantic Veterinary College maintains its excellence in teaching, research, and clinical service," said Dr. Griffon. "I am excited about the opportunities available to expand the impact of our college on local, regional, and global stakeholders, while preserving its unique identity and collegiality." 
Dr. Griffon is a professor of small animal surgery and associate dean of research in the College of Veterinary Medicine at Western University of Health Sciences, California, with over 25 years of experience training veterinary students in small animal surgery. She developed and led the College's strategic research plan that resulted in doubling of grant submissions annually and a five-fold increase in research funding over the past decade. She is especially proud of the expansion of student engagement in research and the support that she has been able to secure for them. 
Dr. Griffon's teaching experience covers all aspects of small animal surgery. Her efforts as a clinician scientist have focused on cranial cruciate disease and arthroscopy in dogs. She held a leadership role at Western University in the preparation of the College's self-study for accreditation by the American Veterinary Medical Association (AVMA) Council on Education.  
She is the editor-in-chief for Veterinary Surgery, the official journal of the American and European Colleges of Veterinary Surgeons and of the Veterinary Endoscopic Society. She has (co-)authored over 100 peer-reviewed articles and given more than 400 invited and abstract presentations in the United States and around the world. 
Previously, Dr. Griffon held a faculty position at the University of Illinois at Urbana-Champaign's College of Veterinary Medicine, as well as section head and service chief of small animal surgery. She also served on the College's veterinary teaching hospital's advisory board.  
Dr. Griffon received her Doctor of Veterinary Medicine, as valedictorian of the École nationale vétérinaire d'Alfort, France, in 1989; Master of Science in Veterinary Medicine from the University of Minnesota in 1992; and PhD in Veterinary Sciences from the University of Helsinki, Finland, in 2002. 
In a message to faculty and staff, Dr. Naterer thanked Dr. John VanLeeuwen for his leadership contributions while serving as interim dean of the faculty since December 2021. 
"Dr. VanLeeuwen has led AVC's renewal of its interprovincial funding agreement, preparation for the next upcoming accreditation, and numerous other improvements of curriculum, infrastructure, and facilities. Under John's leadership, the student learning experience and research profile of AVC have been significantly enhanced."