Atlantic Veterinary College's Dr. Étienne Côté receives Daniel Elmer Salmon Award
| Atlantic Veterinary College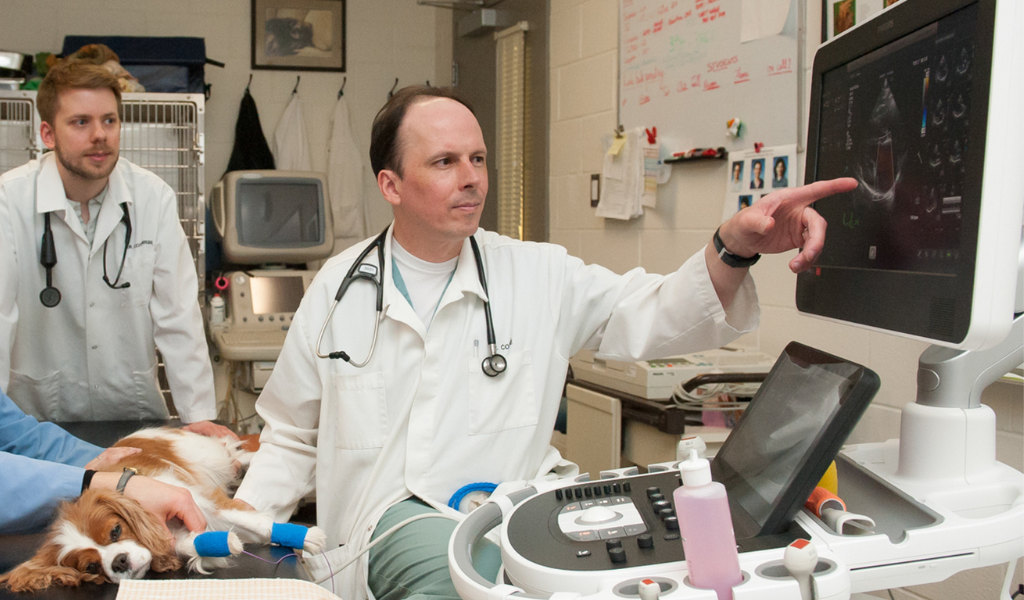 Dr. Étienne Côté, a faculty member at UPEI's Atlantic Veterinary College (AVC), was honoured earlier this year with the Daniel Elmer Salmon Award for Distinguished Alumni Service. The prestigious award recognizes veterinary graduates of the Cornell University College of Veterinary Medicine (CVM) who have made outstanding contributions to the profession, their communities, or to the college itself.
"I'm incredibly honoured and a little bit in disbelief," said a humbled Dr. Côté, after receiving the accolade.
Dr. Côté is the youngest recipient of the award, which is a testament to his exceptional career. 
"Dr. Côté exemplifies the highest qualities of a College of Veterinary Medicine graduate," says Dr. Lorin D. Warnick, the Austin O. Hooey Dean of Veterinary Medicine at CVM. "His dedication to furthering veterinary medical knowledge and educating the next generation of veterinarians make him an outstanding choice for this year's Salmon Award."
The award, established in 1986 by the Cornell CVM Alumni Association, pays tribute to alumnus Dr. Daniel Elmer Salmon, a pioneer in veterinary medicine and the first Doctor of Veterinary Medicine graduate in the United States. Dr. Salmon played a pivotal role in combating contagious animal diseases in the early 20th century and is famously known for identifying bacteria strains, most notably, salmonella, which was named for him.
Dr. Côté's large body of work in cardiology and small animal medicine, along with his dedication as a faculty member at AVC, has earned him numerous other recognitions, including the 3M National Teaching Fellowship, the highest recognition of excellence in post-secondary education leadership and teaching in Canada. He has over 40 peer-reviewed publications to his credit.
"On behalf of the entire UPEI community, I congratulate Dr. Côté on receiving this distinguished alumni award from Cornell University," said Dr. Greg Keefe, interim president and vice-chancellor of the University of Prince Edward Island. "We are fortunate to have such an exceptional faculty member, knowledge translator, and colleague at AVC and UPEI—Étienne is not only a leader in his field but also in teaching, who encourages his students to achieve excellence."    
Dr. Côté remains deeply engaged in sharing his knowledge and skills with students, staff, faculty, and the veterinary community at large, and takes great pride in his role at AVC, where he has spent the past 21 years inspiring new generations of veterinarians.
"This award is the ultimate recognition—the highlight of my career," he said. "There's no question about it. I mean, it's the Salmon Award!"