Carla Stewart and Kasper Lasia named UPEI Panther Subway Athletes of the Week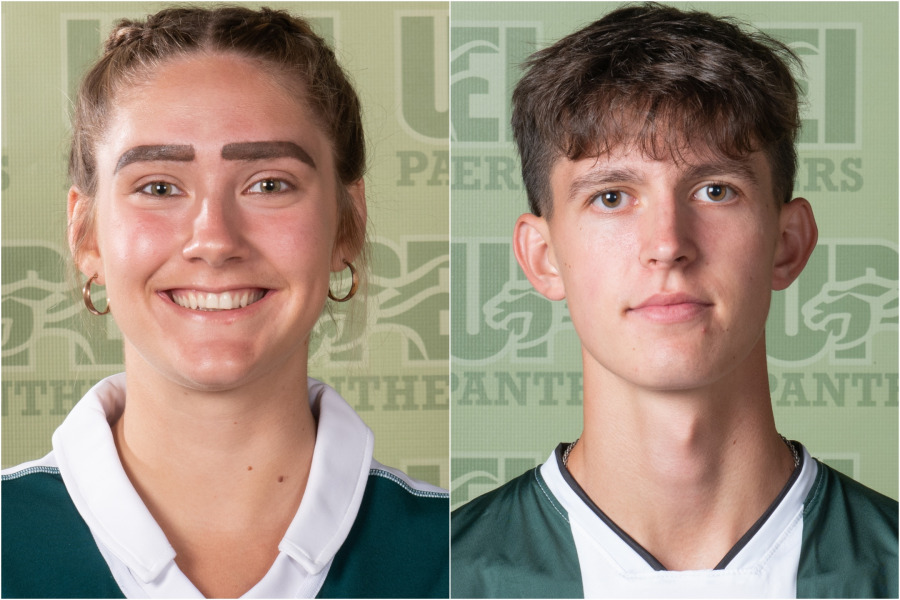 Every week, UPEI Athletics and Recreation recognizes two student-athletes for their achievements and contributions to their respective sports. UPEI Panther Subway Athletes of the Week for September 4-10 are Carla Stewart (women's rugby) and Kasper Lasia (men's soccer).
UPEI women's rugby player and third-year nursing student, Carla Stewart from Crapaud, PEI scored two tries in the home opener win against the Acadia University Axewomen.
"Carla might have had her best performance in a Panthers jersey against Acadia," said head coach James Voye. "She scored two important second half tries and made an impact defensively."

Kasper Lasia, UPEI men's soccer midfielder and third-year business student from Ottawa, Ontario scored a beautiful goal from a free kick that kickstarted the Panthers' offence. Lasia's goal cut the deficit in half, as UPEI came back to tie the game and steal a point from Moncton.

"Kasper showed just how good he is in our comeback tie with Université de Moncton. When we needed something special, he provided the spark," said head coach Lewis Page.
Go Panthers Go!