Balloon animal adoption, teddy bear clinic and a dog parade: the AVC Open House returns!
| Atlantic Veterinary College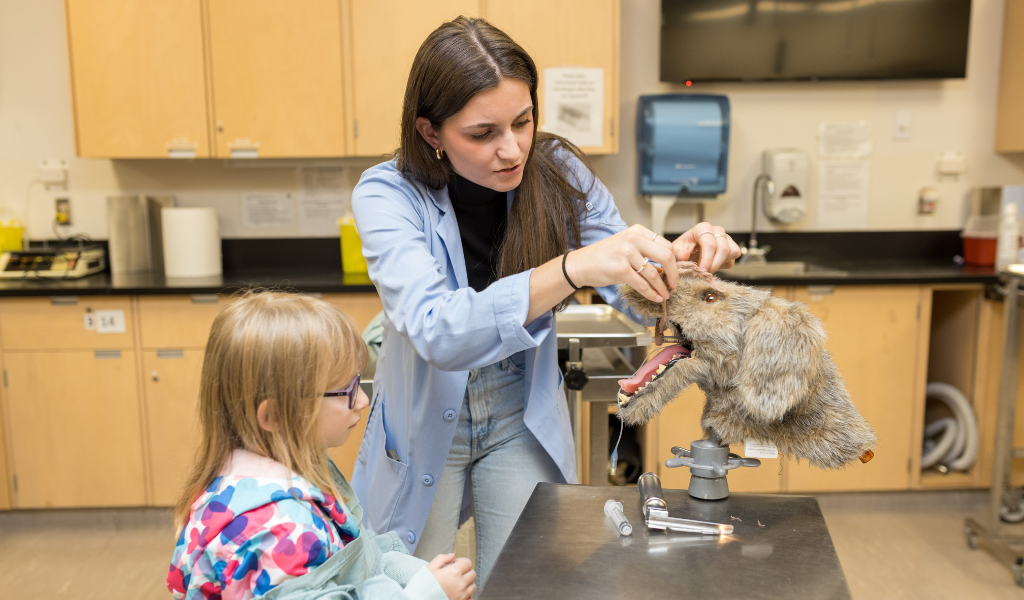 After a four-year hiatus, the Atlantic Veterinary College's (AVC) Open House returned on September 23, bringing smiles and tail wags to all who came.
Hundreds walked through the hallways of the AVC, to get an exclusive behind-the-scenes look at the college and veterinary medicine, and to take part in many activities offered by AVC faculty, staff, and students. Children brought their teddy bears in for a thorough check-up by the veterinary students. Along the way, they also had the chance to adopt adorable balloon animals and to interact with cute creatures, from exotics to farm animals.
Organized by students in the Doctor of Veterinary Medicine program, the event is one of the largest and most successful open houses in Atlantic Canada, attracting thousands each year since the inaugural event in 1990.
"It was exciting to see so many people visit the AVC, especially after so much time had passed since the last event in 2019," says Claire Graham, third-year veterinary student and the lead organizer. "I'm so proud of my student peers for their dedication and hard work to bring the Open House back to the community."
For those in attendance considering a veterinary career, the Open House provided a wealth of information. Students, faculty, and staff answered questions on a wide range of topics, including the new MRI, equine and bovine care, life as a vet student, and how to get involved in other AVC activities. Additionally, an admissions presentation offered valuable insights into the application process for AVC.