Wait-time notifications to better serve AVC clients and patients
AVC Teaching Hospital's Small Animal Emergency Service introduces real-time, wait-time notifications
| Atlantic Veterinary College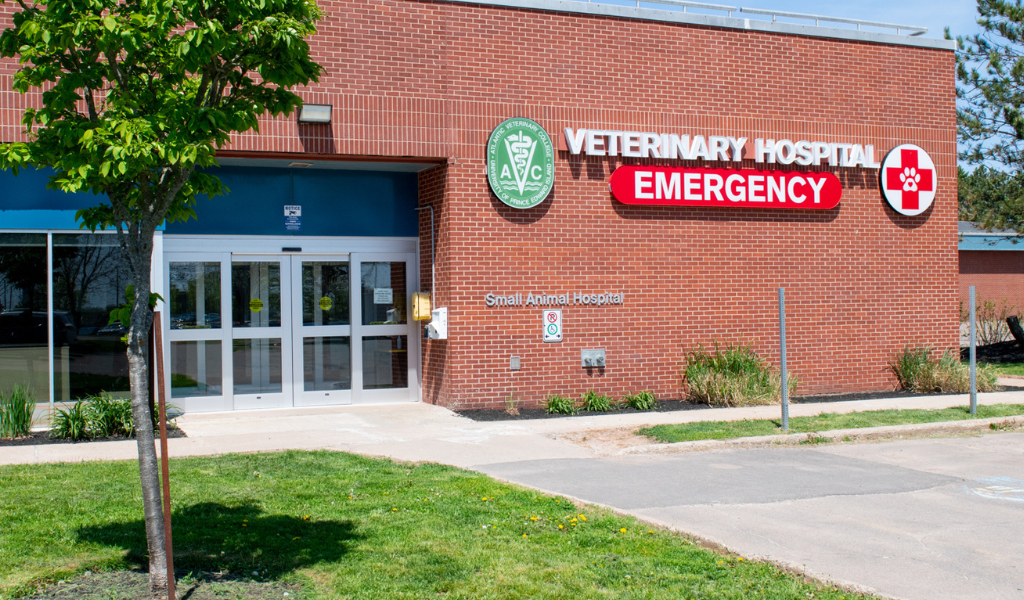 In response to the ongoing veterinary shortages across the Maritimes and elsewhere, the Atlantic Veterinary College (AVC) Teaching Hospital took proactive measures this spring to adjust the hours of operation of the Small Animal Emergency Service. As a part of their commitment to providing exceptional care to pet owners during the busy summer season, AVC is also posting real-time estimated wait times for the Small Animal Emergency Service to better serve their clients and patients.
Shortages within the veterinary profession (veterinarians, technicians, and support staff) continue to pose challenges on PEI, especially as the summer season brings a regular influx of visitors. To meet the needs of pet owners, AVC has introduced a transparent information system, accessible through their website, which provides clients with up-to-date estimated wait times at the hospital for the Small Animal Emergency Service. Now, pet owners with primary care concerns can plan their visits accordingly and make informed decisions about their pet's care. Referral services at AVC are not part of this wait time system.
"Recognizing the significance of transparency and communication, we are pleased to introduce our new estimated wait-time strategy," stated Rebecca MacLean, the Hospital's Client Liaison Manager. "We understand that waiting can be stressful, especially when it involves the well-being of our clients' beloved pets. With this system, we aim to inform clients of expected wait times based on their pet's status and level of urgency, so they can make the best and most appropriate decisions for their pet's health and well-being."
The real-time estimated wait-time posts are available at www.vth.upei.ca/emergency-services. Updates will be made to the site when there are changes to the expected wait times for primary emergencies.
The Small Animal Emergency Service at the AVC Teaching Hospital is open Monday through Sunday, 8 am–10 pm. By proactively addressing wait times, AVC is demonstrating its commitment to putting pet owners first, even amid challenging circumstances.